How Netflix's 'Cuties' is fueling Liberal obsession with everything fringe, including pedophilia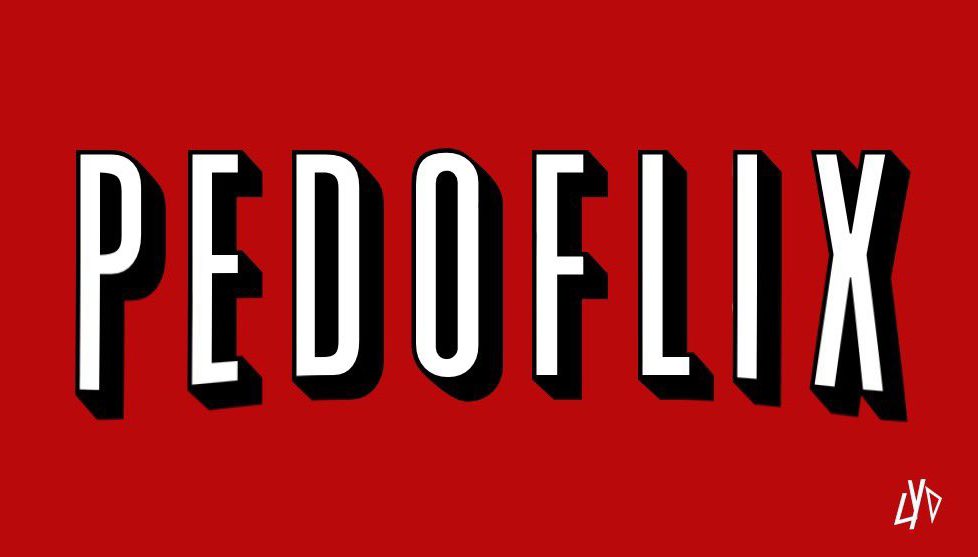 Netflix, whose stock has taken a serious dive ever since the poster of 'Cuties' came out is sticking to its guns and not removing what many are calling child pornography from their platform.
Cuties is supposed to be a coming of age narrative which shows 11- year old girls, including a girl from a Muslim household who joins a hip-hop dance troupe. Cuties, according to its defenders is supposed to highlight the role of social media in sexualizing children. However, in the process, Cuties itself becomes a highly offensive show which sexualizes under age girls.
The young girls are seen with adult-style make-up, they are seen pouting, gyrating their pelvis and crouching in sexually charged poses. I have not seen the show but there is discussion on the internet which indicates that there is frontal nudity – chest is bared by one of the girl actors. It is appalling to think how the families and parents of these child actors allowed their girl children to be portrayed in child pornography.
Why are liberals, Democrats and other, clueless people supporting inappropriate and lewd content on mainstream Netflix platform? Where is the fine line between expression and child pornography? What is the fine line between trying to show a vile practice such as sexualizing children by actually promoting sexualization of children?
Even Tulsi Gabbard, a former 2020 Presidential candidate hopeful tweeted:
Tulsi Gabbard @TulsiGabbard.@netflix child porn "Cuties" will certainly whet the appetite of pedophiles & help fuel the child sex trafficking trade. 1 in 4 victims of trafficking are children. It happened to my friend's 13 year old daughter. Netflix, you are now complicit. #CancelNetflix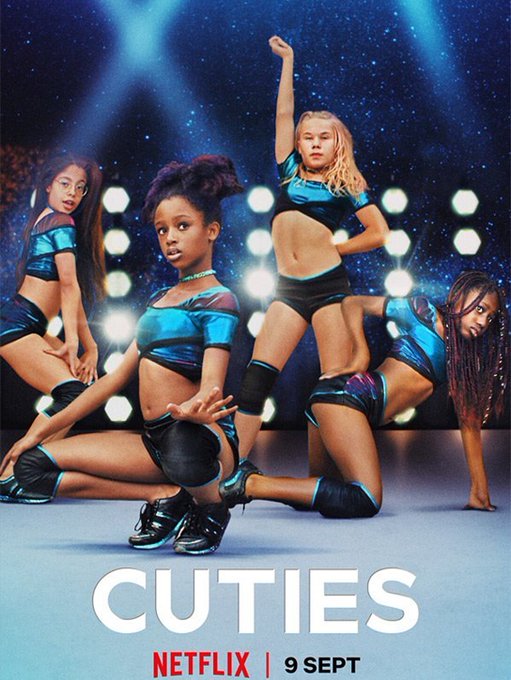 Is it me or do a couple of the young girls look like mini versions of Congresswomen AOC and Omar? I digress. Leftists and liberals are always looking for opportunities to rally their anti-society causes. Thus far they were busy with LGBTQIxyz…. causes. However, that trail seems to have gone cold. Peddling pedophilia is the latest stunt! This stunt is fast backfiring as the Right seems to have hijacked the movement by showing off 'Creepy Joe' Biden as a senile, pedophile. Memes of Joe Biden getting touchy-feely with children are making their rounds on the internet.
Donald Trump Jr.@DonaldJTrumpJr1. The 3 emojis in the caption should indicate to anyone with a scintilla of common sense that I'm joking around. 2. If the media doesn't want people mocking & making jokes about how creepy Joe is, then maybe he should stop the unwanted touching & keep his hands to himself?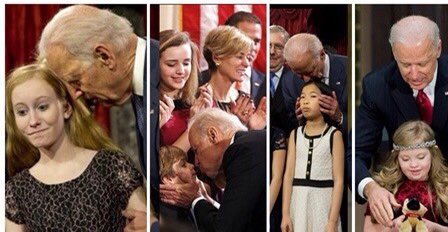 Netflix is being refereed to as Pedoflix! Perhaps cancel culture will teach Netflix a lesson.
May God save America from the Retards.
DISCLAIMER: The author is solely responsible for the views expressed in this article. The author carries the responsibility for citing and/or licensing of images utilized within the text.