Hypocrisy of "candle March gang"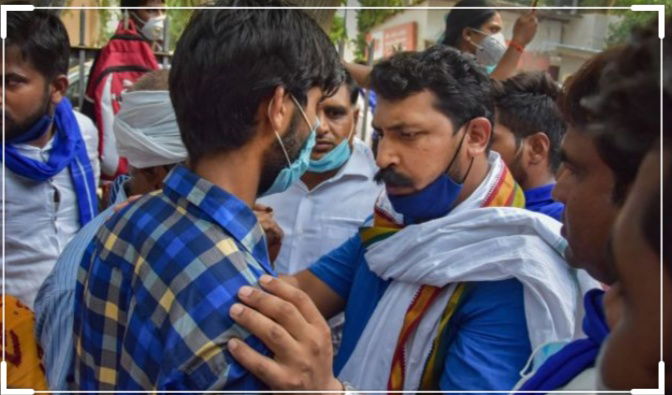 Hathras incident shown us another brutality of this mankind. Several media reports says that a girl from Hathras was gang raped, her tongues we're cut and her bones we're broken this incident shook entire nation. When entire nation is hoping and demanding justice for that particular girl then the "mombatti" Gang of India comprised of intellectuals and so called Dalits are busy with their own political agendas. Bheem army chief Chandrasekhar and BSP chief Maayawati are setting their "Dalit" Agenda just for pitty vote bank politics.
Country is asking justice for that girl but political parties are asking justice for "Dalit girl" this shows up the hypocrisy that they carry along even in such intense and heartbreaking incident they can't keep their politics aside.
Up is governed in such a way that opposition was not getting opportunity for criticizing this current BJP government cast politics was almost fading from state which was the major tactics for parties like BSP and SP to gain votes, this Hathras incident brought a huge opportunity to this "Dalit mombatti gang" So they are busy in grabbing that Opportunity.
This was seen earlier at the time of Vikash Dubey encounter opposition parties started criticizing government by saying it is "brahmin virodhi" Government, they started announcement for establishing God Parshuram's statue.
DISCLAIMER: The author is solely responsible for the views expressed in this article. The author carries the responsibility for citing and/or licensing of images utilized within the text.