DMK's Sun Setting Before Sonrise? DMK Forced To Retreat After Villagers Block Entry To Village Near Trichy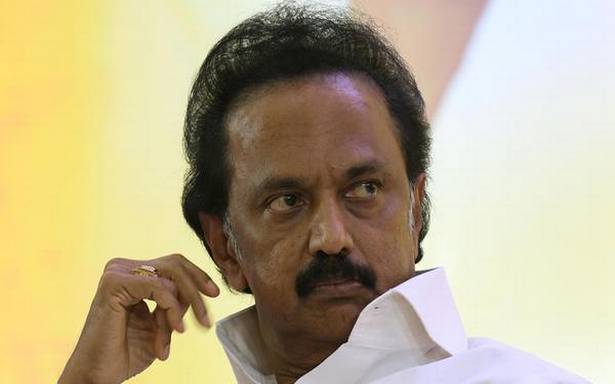 There is a perceptible change in Tamil Nadu's political leanings which indicates that Tamil Nadu's people have started challenging its deeply entrenched political dynasties and anti-Hindu politics in the land of temples.
In a state where the Dravidian parties have full dominance in political power for nearly five decades, it is stunning to see videos emerging daily from Chennai and other areas of Tamil Nadu where local people march raising slogans to ensure destruction of the DMK as the party is not congruous with nationalistic outlook and rabidly demeans Hindus, Hinduism, Hindu Gods and Goddesses, culture and tradition.
Recently a video went viral in social media, where local villagers can be seen peacefully preventing entry to DMK workers to an entire village near Trichy for campaigning.
The video shows a group of DMK party men getting down a vehicle to enter a village for election campaigns. A huge number of local villagers surrounded them and asked them to leave as they did not want the DMK campaigning in their village.
The party workers tried to roughen it out by arguing loudly to give way to them to enter the village. The crowd refused to oblige and instead asked DMK workers to leave. They then tried to change tack and request them to give way. The villagers resolutely refused and after a long period of stalemate the DMK leader of the group asked the workers to return.
Finally, the DMK party men had to retreat following stiff peaceful opposition from the locals. These types of incidents is unknown to Tamil Nadu as the residents of Tamil Nadu were under a tight grip of the Dravidian party, with fear of being physically assaulted and suffering huge losses like vandalization of shops and homes of those who dare to oppose the DMK was very rife.
The people of Tamil Nadu are slowly able to assert their Hindu pride and started to dare the DMK party famous for its goondaism and anti-Hindu secessionist attitude.
DMK's sun has began to set even before sonrise!
DISCLAIMER: The author is solely responsible for the views expressed in this article. The author carries the responsibility for citing and/or licensing of images utilized within the text.