"I admire your foreign minister, watch his speeches…" UAE minister praises Jaishankar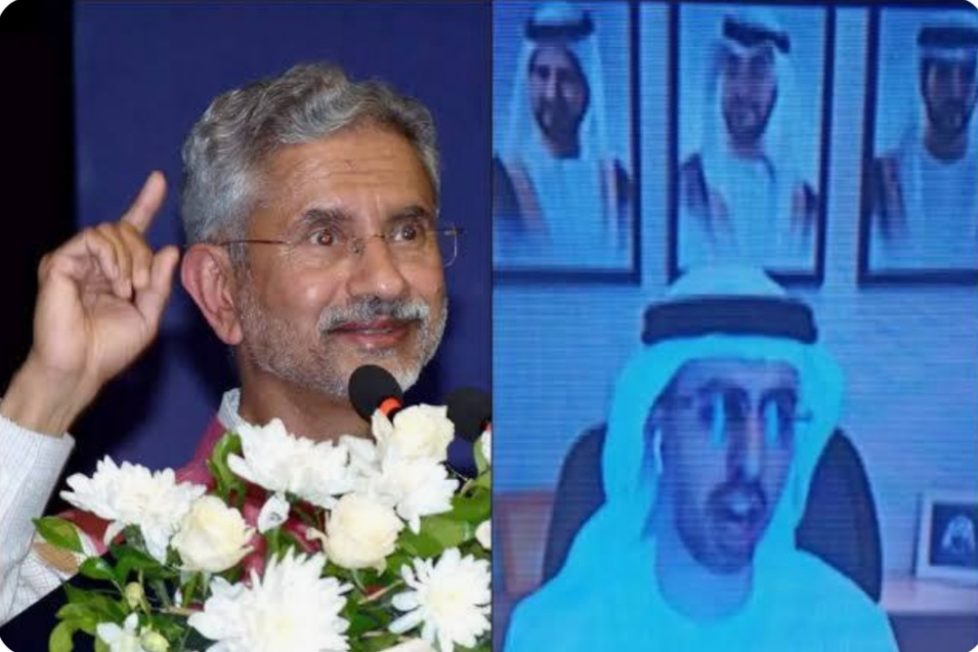 Highlights – 
S Jaishankar often garners a lot of praise in India for his outspokenness
Now UAE Minister Omar Sultan also said – "I am impressed by Jaishankar"
Excellent stand in geopolitical tug of war: Omar
India can work with UAE and US: Omar Sultan
External Affairs Minister S Jaishankar is creating a new image of India in the world. This is not the statement of any leader of the ruling party, it is the opinion of the senior minister of the Gulf country UAE. United Arab Emirates (UAE) Minister of Artificial Intelligence (AI) Omar Sultan Al Olama on Wednesday praised Jaishankar. The occasion was a conference organized by a think-tank in Delhi. Many Union Ministers and MPs also participated in it. In the presence of everyone, Omar said that he was very impressed with the way Jaishankar is putting forward India's foreign policy in the geopolitical tug of war. Omar said, 'Historically the world was unipolar, dipole or tripolar, where you had to take sides. I am very impressed with your foreign affairs minister… I have seen some of his speeches.' Omar was asked how he handles geopolitical issues.
India, UAE and USA can work together,
Omar added, "In the end, geopolitics is determined by the best interests of some… the model that was historically there is no longer there." Now a country has to think about its best interests. The minister said that if the UAE and India work together, it does not mean that India cannot work with the US. He said, 'All three of us can work together. The I2U2 (India-Israel-UAE-USA) group is a great example of this.
I am deeply impressed by your Foreign Minister… I have seen some of his speeches.
~ UAE Minister
UAE's AI Minister said that it is time to dominate the world through trade. He said that countries like India and UAE together can make their mark on the world. Omar, who joined through video conferencing, said, 'Today the way to establish dominance in the world is business. If countries like India and UAE can work together then we can increase our presence in the world.
Omar Sultan was virtually addressing an event named CyFY2022. The three-day long conference in Delhi has been convened by the Observer Research Foundation (ORF) to discuss technology, security and society. There will be 28 panel discussions over the next three days. In this, 150 times from 37 countries will participate.
India's importance in polarized world: Jaishankar
Last month, Jaishankar had said that India really matters in the current polarized world. Jaishankar had said that India was 'known largely as the voice of the South (hemisphere)'. Speaking to the media in September, Jaishankar had said that "there is no doubt that the United Nations General Assembly reflects the state of the world, which is particularly polarized at the moment." In fact, India matters in the state the world is in. We are a bridge, we are a voice, we are a vision, a means.'
DISCLAIMER: The author is solely responsible for the views expressed in this article. The author carries the responsibility for citing and/or licensing of images utilized within the text.