Idiocy of Democrat Controlled City Councils on India's CAA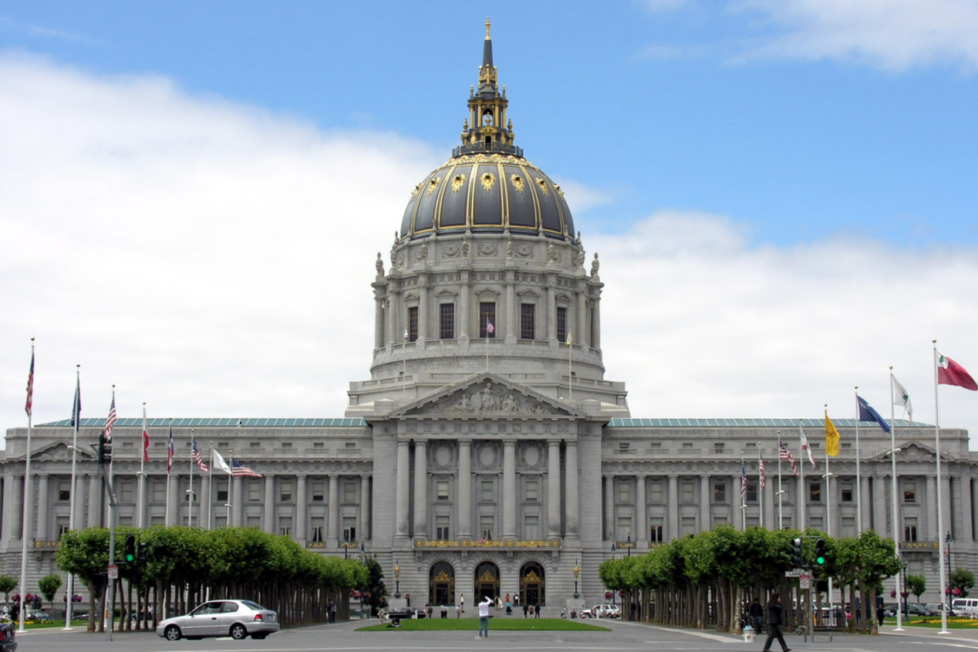 India's Citizenship Amendment Bill (CAA) is being opposed in few US city councils in Democrat controlled States during the pandemic. As we connect the dots on why it is being opposed only in Democrat controlled City councils is much interesting. Starting from Seattle City Council to San Francisco City Council apart from Chicago City council, there is an obnoxious nexus between the illiterate Council and Pakistan backed lobby. There are few things that must be discussed on India's CAA and how the Democrat City Councils are illiterate to admit that they are either foolish or ignorant.
Insight of CAA Law
India's CAA is intended to provide citizenship to persecuted people belonging to Hindus, Christians, Buddhits, Jains, Parsi and Sikhs who came to India as refugees from Pakistan, Bangladesh and Afghanistan. India's Home Minister on the floor of the house provided a detailed report on the amendment which says that due to the Nehru Liaquat pact signed in 1950 was never adhered by Pakistan, it is imperative to provide the citizenship to the persecuted minorities of Pakistan as the census in pakistan clearly shows there is a drop in minority population and religious persecution is so rampant and the human rights of those persecuted minorities is in the brink of danger. CAA is an act passed by the sovereign republic parliament and with a 2/3rd majority. This act provides dignity and respect to the persecuted refugees living in India. The United States too has a similar act known as Lautenberg amendment law which provides citizenship to ex Soviet christians and Iranians who practice Baha'i faith. Similarly, UK's Prime Minister Boris Johnson recently made a statement that it will offer citizenship to Hongkong residents due to Chinese law that prohibits autonomy to HongKong which is a violation of the 1898 accord. Thus, India being the largest democratic country makes laws based on the need and this CAA is based on the historic evidence and well within the limits of constitutional framework. India's constitution is the largest written document on the planet. Having said, India doesn't discriminate providing citizenship to Muslims and will abide by its Citizenship law of 1955. Any Muslim or any one in the world can apply for citizenship and become naturalized Indian Citizen. As per data available from 2014 till 2018 India had provided citizenship to over 650 Muslims of Pakistan alone based on the Citizenship Act of 1955.
Democrat party's Nefarious Relation with Pakistan
US's Democrat Party is known to appease Muslim immigrant people and is widely evident through its policies and proclamations. Recently, Joe Biden seeks support from prominent Muslim Americans and as well laid a plan for Muslim American agenda as part of presidential campaign. Democrat party is heavily influenced by Pakistan lobby in providing funding and bigoted data against India which it lack enough evidences but mere trepidation. Democratic party Representatives and Senators who normally go by Mainstream Media never have done independent research on Geo political aspects of India's CAA but merely went through the articles, Op Ed columns and narratives by US and UK's left media and knowingly India and Pakistan are hostile to each other and fought three wars since India's partition. Apart from this, and interestingly, Democrat party is sowing seeds of discrimination and racist proclamations on persecuted Hindus and other minorities of Pakistan. The Democrat party is not new to controversy pertaining to India's matters. Robin Raphel who served in the State Department back in Clinton administration made a controversy by stating publicly describing Kashmir as a "disputed territory." and this has irked India. She advocated for Pakistan in securing a one time deal of $380 million equipment overriding the Pressler amendment. Her immense and decades of work with Pakistan is wide clear and India considers her a "brazenly pro-Pakistan partisan in Washington".  After the abrogation of India's article 370 on Kashmir made Pakistan even more distressed and increased its lobby presence in the Democrat party.
Democrat City Councils & its Foolishness on CAA resolutions
Democrat party controlled city councils are either inane or dumb to pass resolutions against India's CAA which it doesn't have a jurisdiction to pass a resolution against a sovereign country. India is not a country occupied by the US or take orders from City councils. Instead of looking into matters pertaining to City and specially during the pandemic, these city councils are wasting the resources on bigoted information and encouraging the discrimination by passing racist resolution on persecuted Hindus and other minorities of Pakistan. While the CAA provide the dignity and respect giving the pathway to citizenship to thousands of Dalit Hindus, Sikhs , Buddhits, Christians, parsi and Jains. By passing the resolution against India's CAA , these councils are clearly endorsing the persecution of Human rights of Pakistan minorities. One wonders why the same councils ignore the plight of persecuted men, women and kids when they were forcibly converted, beaten to death, while scores of Hindus, Sikhs and Buddhists were killed in the past few years. From, past six months, the media reports the growing persecution of Hindus in Pakistan yet these councils never bothered to look into the facts and it's sad state of affairs making the Hindu Americans feel apprehensive.
When the Democrat City councils have either Muslim councilors belonging to hostile Indian neighbors or Socialist / far left councilors , it is imperative to see these kind of resolutions against India in Blue states. A routine statement in their resolution states that, India's CAA will make 200 million Muslims lose their citizenship apart from the National Register for Citizens (NRC). However, on a contrary, no single Muslim in India have lost Indian citizenship since the CAA law was enacted in Dec 2019 till date and hundreds of persecuted refugees applied for citizenship. Apart from this, NRC was not even a law nor was there a draft of NRC available. When there is no NRC, then why is this false propaganda? It is clear that these resolutions are made based on Goebbels propaganda and their resolution on CAA lacks truth. When the Prime Minister of India himself made a statement that the CAA is intended to provide citizenship to persecuted minorities and it doesn't take away citizenship. Therefore, these City councils are dumb to admit themselves as illiterates and stupid.
Interestingly, these City Councils often refer to Hindutva, Hindu Fascists and include Prime Minister Modi and Amit Shah as fascists in their resolution. One thing, which these Democrat City Councils failed to acknowledge is that India is a democracy and by giving citizenship to Dailt Hindus, Sikhs, Buddhists is clearly not an act of Fascism rather Humanism. These City Councils don't have any connection with India nor have gone through historical evidence of Pluralism that India adopted ages ago. Just that India is administered by Hindu party, that doesn't mean that Hindus and Hindutva are equated to Fascists.
Impact of Anti CAA Resolutions on India
To be very specific, these resolutions don't have any impact on India. These city councils neither have jurisdiction to pass any dictum against a sovereign republic nor ability to judge a law enacted by Parliament of largest democracy in the world. City Councils and other Non Profit organizations are spending huge amount of money and investing so much time to malign Indian government will go into drain. These resolutions have ABSOLUTELY zero impact as there are no General Elections in India.
The Government of India deals with the US Government and not with city councils. Even, the US Government cannot poke around or intimidate the laws passed by Indian parliament. Apart from this, if there is a change of government after Nov 3rd 2020, India will deal with the new US Government just like how India dealt during mid 1990's. India, despite the warnings from the Clinton administration, had conducted nuclear tests under carpet in 1998 and dealt with the Clinton administration even after imposing sanctions. Ultimately, the Clinton administration had to remove the sanctions within two years. The only difference will be, these kinds of resolutions will be more frequent at US Congress and that impact the US India relations badly on Geo political angle. India's relation with US will hit rock bottom and If this happens then the Democrat party will surely lose the Hindu American vote bank and already the drift is happening.
DISCLAIMER: The author is solely responsible for the views expressed in this article. The author carries the responsibility for citing and/or licensing of images utilized within the text.