Importance of Teaching History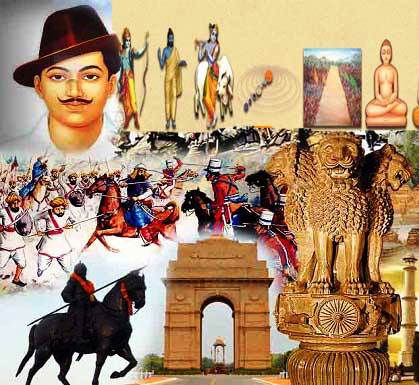 I am not a historian neither history has been my favorite subject. But when we were in school, we were taught history. We knew about great leaders like Shaheed Bhagat Singh, Rajguru and Sukhdev. We also learnt about Mahatma Gandhi, Chatrapati Shivaji Maharaj as well as Premchand. We were inspired by Netaji Subhash Chandra Bose, Chandrashekhar Azad and Lala Lajpat Rai.
We still remember all these super heroes and how they fought for the freedom of India because we were taught about them from STD 5 onwards. But look at todays kids, ask them about any of these freedom fighters. They rarely might answer your you. Why? My daughter studies in CBSE board and is now in STD 6. But still there is no subject of History. Recently when she was watching a movie on Rani Laxmibai, she asked me about her. I told her how bravely she fought and sacrificed her life for nation.This is just an example about how my daughter's history is! There are many such kids who are not aware of it. This is just not good for a nation like India which has a Golden History of fighting for Freedom. Young mind can learn a lot from history.
I don't understand how can a Board of so many intellectuals design a syllabus omitting History which had inspiring real life tales of so many Super Heroes. If we really want our kids to be physically and mentally strong then history must be taught.
DISCLAIMER: The author is solely responsible for the views expressed in this article. The author carries the responsibility for citing and/or licensing of images utilized within the text.