India Flies Covid Vaccines To Yemen While US Aids Saudi Arabia To Continue Bombing The Civil War Ravaged Country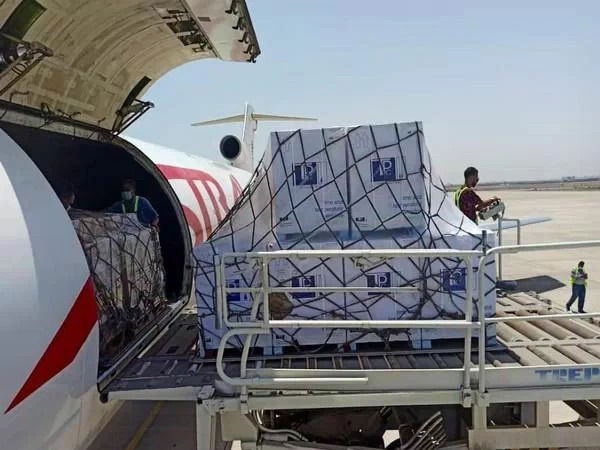 The ANI reported that a flight carrying a consignment of Made-in-India COVID-19 vaccines landed in Yemen on Wednesday under the 'Vaccine Maitri' initiative, as informed by the External Affairs Minister S Jaishankar.
India's stature as a global power with its age old civilizational culture of providing humanitarian help to all people irrespective of their nationality, colour and creed is gaining more and more popularity.
The very fact that India has reached out to a war ravaged country like Yemen, which is in the midst of a civil war, where the two warring factions, the Shiite Houthi rebels being supported by Iran and the ousted Yemeni Sunni government supported by Saudi Arabia and the US are at war since 2014.
The Saudi Arabia with the help of arms and ammunitions and indirect involvement of the United States bombs Yemen in its fight to crush the Shiite Houthi rebels. The Houthi rebels are meanwhile helped militarily by Iran to keep up its fight against the ousted internationally recognised Yemeni Sunni government.
Though there is talk of bringing the Houthi rebels to negotiations and peace talk to end the bloody war, which has torn the country asunder and caused massive destruction and major migration crisis nothing seems to be working as of now.
In this background India extending its humanitarian gesture sets it apart from the rest of the world. The External Affairs Minister, Jaishankar wrote about the arrival of Covid vaccine in Aden, Yemen in the social media platform with the accompanying picture of vaccines being offloaded from aircraft. He wrote, "Arrival in Aden. Made in India vaccines land in Yemen. #VaccineMaitri."
Notably, under the 'Vaccine Maitri' initiative, India has provided COVID-19 vaccines to over 70 countries. Maldives, Bhutan, Bangladesh, Nepal, Sri Lanka, and Myanmar are among many countries that were aided by India during the pandemic as reported widely in the media.
India through its humanitarian gesture has connected to many nations and spread its influence with a helping hand rather than claim its dominance over the world by bombing half of the world like the US and its allies or Russia and its allies or the Chinese way of buying out alliance by ensnaring nations through its debt-trap diplomacy.
DISCLAIMER: The author is solely responsible for the views expressed in this article. The author carries the responsibility for citing and/or licensing of images utilized within the text.