How never-ending elections mode in India is harmful in the longer run?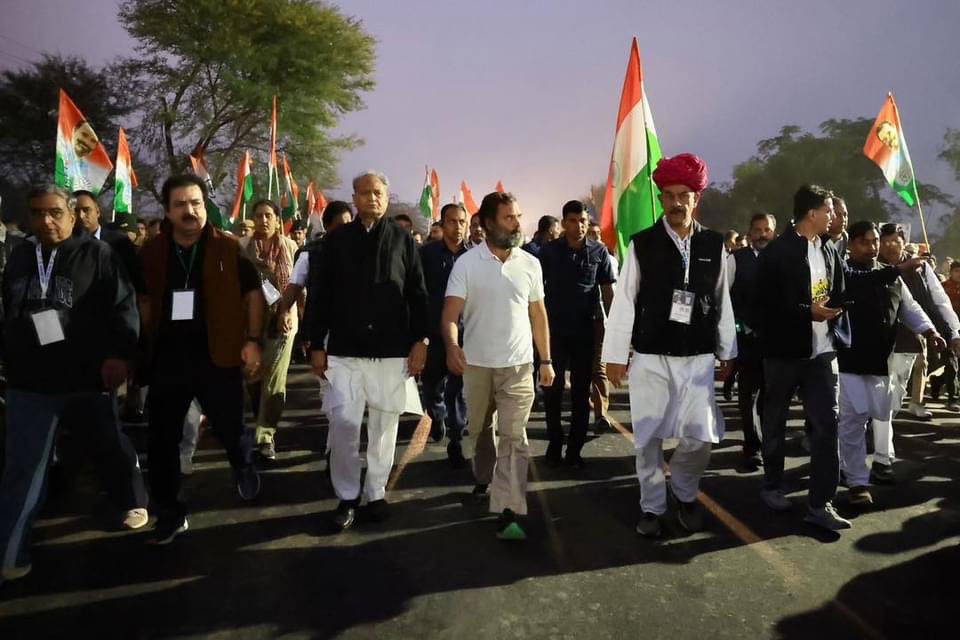 Last day, when the exit polls for Gujarat, Himachal and Delhi Municipal Corporation elections were awaited, at the same time the reservation list for the municipal elections in Uttar Pradesh was being released. As soon as this list was released, the preparations for the body elections intensified. There are a total of 17 Municipal Corporations, 200 Municipal Councils and 545 Nagar Panchayats in Uttar Pradesh. This means that after a few days election atmosphere will be visible in every street in UP. This will happen for the second time this year. Earlier, such an atmosphere was seen during the assembly elections, which were held in February-March. Along with Uttar Pradesh, assembly elections were also held in Punjab, Uttarakhand, Goa and Manipur.
The last year i.e. in 2021 elections were held in five states – Kerala, Tamil Nadu, Assam, West Bengal and Puducherry. After the results of the Himachal and Gujarat assembly elections are out, political parties will turn their attention to the assembly elections in other states. That's why it will take a little longer, because assembly elections of nine states including Karnataka, Rajasthan, Madhya Pradesh are to be held next year. Since the elections of all these states will not be held simultaneously, elections will be seen intermittently in the next year. In a way, the year 2023 will remain an election year.
Even before the departure of 2023, preparations for the next general elections will begin. Some parties have even started preparations for these elections. The purpose of the Bharat Jodo Yatra, which is being organized by the Congress, may be said to be to unite the country, but its main objective is to create an atmosphere in favor of the party in the 2024 general elections. It is clear that the country will never get rid of frequent elections. Every year assembly elections are held in one or the other state. In addition to assembly elections, elections to local bodies and panchayats are also held. Political parties not only spend their time in civic and panchayat elections along with assembly and Lok Sabha elections, the administrative machinery also puts all its efforts to conduct these elections. Due to this, many works of public interest stop, because the code of conduct becomes effective.
Political parties and administrative machinery in a way face elections four times in five years. By-elections cannot be avoided due to the death of an MLA-MP, his disqualification, change of party or resignation, but something can definitely be done, so that the country does not have to face elections again and again. Frequent elections should be avoided not only because a lot of money is spent in them, but also because the entire focus of governance and administration gets focused on elections. By the way, the money spent in elections is not so less that it can be ignored. The expenditure on elections is increasing year by year. According to an estimate, about 60 thousand crore rupees were spent in the last Lok Sabha elections, while the expenditure of 2014 Lok Sabha elections was 30 thousand crore rupees. This is government expenditure. It's hard to calculate that cost.
When elections come, along with political parties, the priority of governance also changes. In the states where there is a possibility of change of power, the administration becomes paralyzed.
It is true that elections are like a festival for democracy, but when a festival is celebrated again and again, it starts looking like a burden. Too much of anything is never good, be it festivals or elections or any other event. There was a time when elections to Lok Sabha and Vidhansabha were held simultaneously. From 1952 to 1967, elections to the Lok Sabha and state assemblies were held simultaneously. This cycle was broken when several state assemblies were dissolved in 1968-69 for political reasons and the general elections of 1971 were held ahead of time.
Although there has been discussion from time to time to hold elections to the Lok Sabha and Vidhansabha together, but it has not been able to reach any result. This is when the Law Commission has advocated simultaneous elections. The biggest objection raised by political parties, especially regional parties, about simultaneous elections is that if the Lok Sabha elections are held along with the assembly elections, the national issues raised in them will overshadow the regional issues and this will harm them.
How true this objection is, it is difficult to say, because the elections to the Odisha Legislative Assembly are being held along with the Lok Sabha elections. Biju Janata Dal has been winning in these assembly elections. It is a regional party. It was not heard from his side that he would suffer losses due to simultaneous elections. If it is assumed for a moment that regional parties will be harmed if assembly elections are held along with Lok Sabha elections, then there is a solution for this too and that is that after two-three years of the general elections elections to all the assemblies should be held simultaneously. If political parties want, there can be a consensus on this and India can avoid being an election dominated country. If this happens, resources will be saved, our policy makers will also have more time to solve the problems of the country.
DISCLAIMER: The author is solely responsible for the views expressed in this article. The author carries the responsibility for citing and/or licensing of images utilized within the text.