India Stack and Why it will transform India ?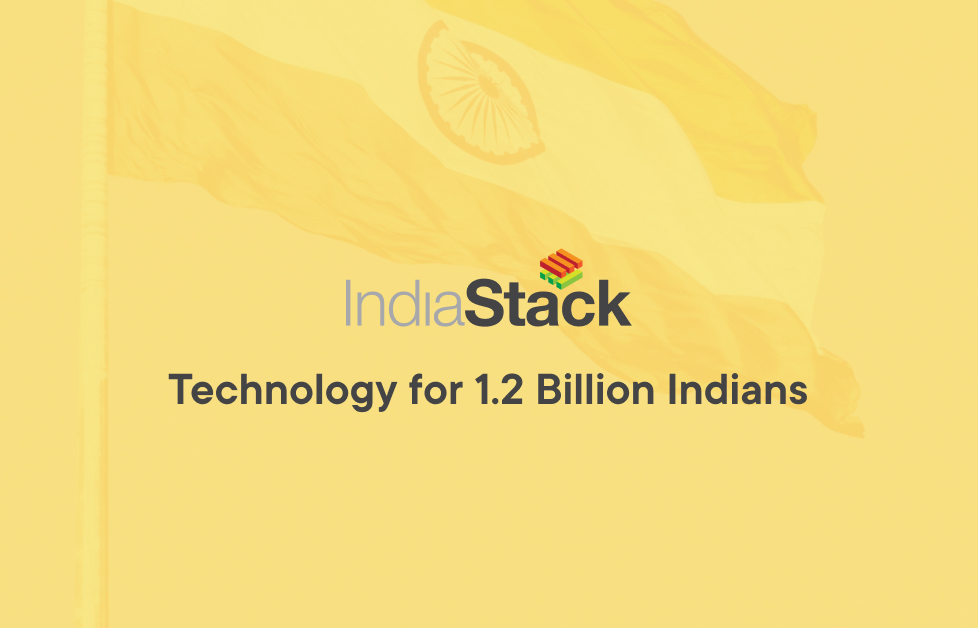 In recent years, the Government of India has launched various path-breaking initiatives to transform India's digital economy and expand its contribution to the national GDP and overall prosperity. A major step in this direction is the launch of the India Stack which promises to be a significant game changer in terms of providing opportunities for private players to provide solutions by making use of a unified software platform designed to bring India into the digital age. At its core, India Stack envisions digital infrastructure as a national public good, being the common resource for all citizens rather than a collection of  profit-oriented commercial private platforms. 
India Stack is basically a set of open APIs (Application Programming Interface) that allows governments, developers, businesses, startups amongst other organizations to make use of the unique digital infrastructure to deploy presence-less, paperless, and cashless products. India Stack is a name given to a family of APIs, open standards, and infrastructure components that allow a user in India to demand services digitally. A key feature of the India Stack is that while the APIs constituting it may be maintained independently by their owners, the innovative potential of India Stack arises from the combinatorial use of its technologies by the governments and entrepreneurs alike. The main aim of this new initiative is to lower and eliminate the cost of transactions. It does so, by eliminating the need for paper documentation and physical presence for transactions's successful completion, simplifying compliance as is the case with KYC (Know Your Customer) compliance for financial institutions and reducing the leakages for government direct benefits transfer schemes by verifying one's identity and eliminating the possibility of duplication of identity. 
The history of India Stack starts in 2009, when the Government Of India undertook the mammoth project of providing for every citizen a form of unique national identity, something that 40 crore Indians did not possess at the time cutting them off completely from the nation's formal economy and the gains and growth that it had experienced. In India, this initiative was launched in the form of the Aadhar card programme, whose stated intent was to issue a secure, digital identity that was designed to be minimally intrusive, empowering Indians in two ways – allowing them to manage their identities and allowing them to prove their identity. Implemented through the UIDAI (Unique Identification Authority of India),  it has created several opportunities through the addition of the open technology platform and APIs, by way of creating the digital platform that allows the various APIs and technologies hosted on the India Stack to be utilized for the benefit of the general public. 
India Stack has four-layered architecture which can be summed up in a nutshell as follows –
Consent Layer – The Consent Layer is a modern privacy data-sharing framework with an open personal data store and is owned by the Reserve Bank of India.

Cashless Layer – The Cashless Layer refers to the electronic interoperable payment network comprising IMPS, AEPS, APB and UPI which is owned by the National Payments Corporation of India. 

Paperless Layer – The Paperless Layer refers to Aadhaar e-KYC, e-Sign, and the Digital Locker and is owned by the Department of Electronics and Information Technology.

Presenceless Layer –  This is a unique digital biometric identity with open API access which includes the Aadhaar card and Mobile Aadhaar and is owned by the Unique Identification Authority of India.
Apart from Aadhar , some of the other major key components of the India Stack that enable the multiple digital solutions at a national level are –
e-KYC – To address the issue of lack of industry feedback, Aadhar was modified to be an e-KYC project. KYC stands for Know Your Customer, which is a standard in the investment industry that ensures financial and other sectoral institutions  know detailed information about their clients' risk tolerance, investment knowledge, financial position and other crucial information. By means of e-KYC, India Stack enables organizations to perform instant verification of their customers.

AEPS –  .AEPS stands for Aadhar Enabled Payments System, which is developed by the NPCI (National Payments Corporation of India) as a vehicle for improving financial inclusion for retail outlets that can go cashless and allowing  for the disbursement of government entitlements and bank to bank transfers. 
UPI – UPI or the Unified Payments Interface is a protocol that simplifies sending and receiving of a monetary value from any stored-value account to any other stored-value account, allowing us to send money via money wallets, bank accounts etc. 

eSign – eSign is an API that allows and facilitates Aadhar cardholders to electronically sign documents, reducing paperwork in the authentication process and provides legal validity with this signing mechanism. eSign is owned and managed by the Controller of Certifying Authorities which is a part of the Ministry of Electronics and Information Technology.

DigiLocker – DigiLocker is a Government of India repository for documents where users can sign up for services by linking their Aadhar cards to upload and share their documents. 
India Stack is a unique digital infrastructure platform offered as a public good and offers various lessons in technology, system and regulatory architecture and how to leverage them for development objectives. The requirement for this sort of digital infrastructure is common to all developing nations, the Indian experience with India Stack will prove to be a valuable aid to these nations. Certain tools of the India Stack such as the UPI have already received wide reception and adoption overseas such as the recent agreement with the Monetary Authority of Singapore and the partnership with Mashreq Bank UAE and its launch  in France. The success of India Stack will give great impetus, boost and confidence to India's technology sector and boost self-sufficiency and innovation in this regard.
DISCLAIMER: The author is solely responsible for the views expressed in this article. The author carries the responsibility for citing and/or licensing of images utilized within the text.