#IndiaAgainstPropaganda: NLIU bhopal Law Students Start A Petition-Signing In Support of Farm Laws In Response To The Irresponsible NALSAR Petition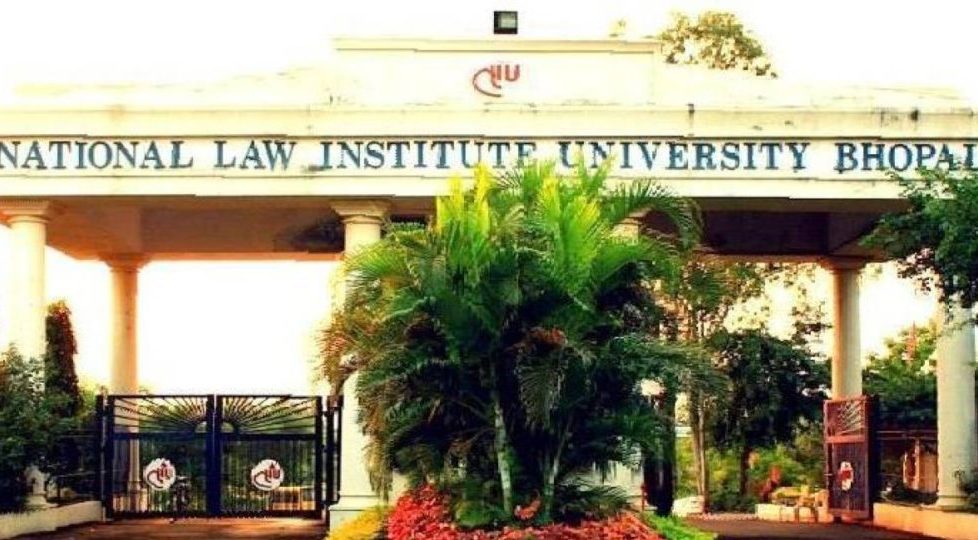 After some Law students from NALSAR University of Law, Hyderabad started an irresponsible petition-signing campaign (Refer my previous article: https://bit.ly/irresponsibleNALSARpetition), the law students of NLIU Bhopal have started a pan-law school petition signing campaign supporting the Farm Laws and condemning the violence that happened on 26th January. They also stood with #IndiaAgainstPropaganda campaign of maligning India's image internationally by paid celebrities.
The students have very responsibly mentioned "We the undersigned students…" instead of pretending to represent NLIU or the entire Law School community. Students of Law have taken a step forward to spread the correct message and stand with #IndiaTogether. Discourses are welcome, but an attempt to misrepresent and mold the narrative towards the ongoing protests and situation in the country, is not a responsible thing to do. The step by the students of NLIU which has been supported by various law school students of NUSRL Ranchi, GNLU Gandhinagar, SLS Noida, IP University and many more, is indeed commendable and appreciable.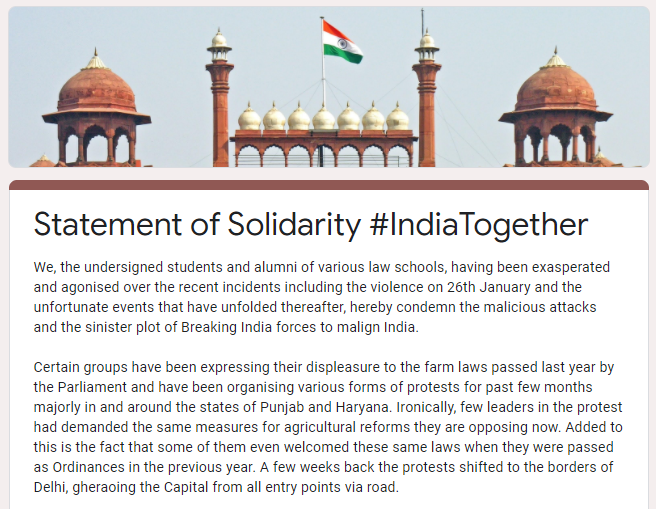 If you are a law student or you know a law student, use the following link to express your support and sign the petition:
https://bit.ly/NLUsupportFarmLaws
Follow Sanatan Bharat on Twitter: https://twitter.com/_sanatanbharat_
DISCLAIMER: The author is solely responsible for the views expressed in this article. The author carries the responsibility for citing and/or licensing of images utilized within the text.