India's voting on Srilankan Tamil Genocide and Politics of Tamil Nadu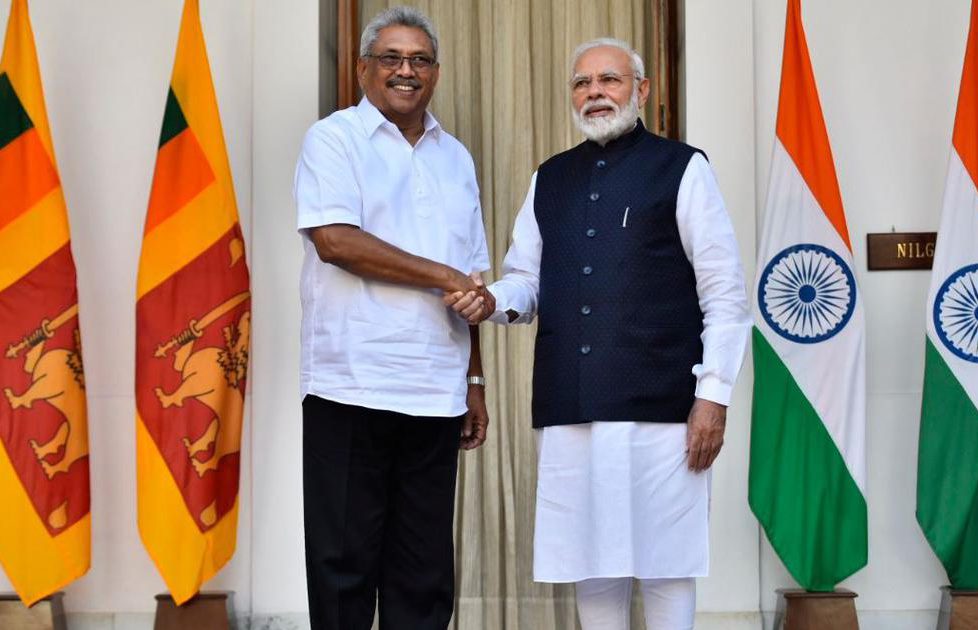 In May 2009, nearly after three decade long the Srilankan Civil War ended. But the post war reports brought the of grave Srilankan Tamil Genocide to light. According to "The Tamil Genocide by Sri Lanka", a book by Francis Boyle, nearly 40,000 to 70,000 civilians killed over five months of the final day of civil war by Srilankan forces.
Whenever there is an election either General election for Lok Sabha or Tamil Nadu assembly election, India-srilanka relation is best target to invoke Tamil sentiments for vote. The party at centre know the value of Sri Lanka in geopolitics and looks at the larger perspective. It is always easy target for regional party to raise question on party at centre and get votes in Tamil Nadu.
On March 23, 2021, India officially abstained from voting at the UNHRC resolution titled 'Promotion of Reconciliation, Accountability and Human Rights in Sri Lanka' which raised many questions on Srilanka's alleged role in the Tamil Genocide.
Today P. Chidambaram and Stalin might call the recent abstaining of voting in UNHRC as betrayal to Tamil Nadu and Tamils, then they should be reminded that their pasts are more darker on this matter. They have even went one step ahead in 2009 by supporting the Tamil Genocide accused Srilanka when such resolution was brought for the first time in UNHRC.
The first resolution was during the special session on the human rights situation in Sri Lanka held on May 26-27, 2009 at UNHRC. This time Congress government was in power along with coalition parties including DMK. By the time the resolution come to vote the General election of 2009 was ended and next Tamil Nadu election was 2 years away. That's why Indian govt (Congress+DMK++) Voted in favour of Srilanka and against the Srilankan Tamils. But there was Huge criticism back there in Tamil Nadu. Jayalalitha won 2011 assembly with AIADMK+ getting massive seats 203 seats and DMK+ was reduced to meagre 31 seats
Second such instance come in 19th session of the UNHRC on March 22, 2012. This time again same Congress+DMK government voted against Srilanka keeping in mind the fresh failure in Tamilnadu assembly. But soon Prime Minister Manmohan Singh wrote and apologetic letter to the President Mahinda Rajapaksa conveying that though India voted in favour of the resolution but it worked behind the scenes to make it "non-intrusive".
The similar resolution came up for third time during the 22nd session of the UNHRC held on March 21, 2013. This resolution was brought by USA. The voting came up on March 2014, just before the landmark General election. Still Congress+DMK govt was in power. But there was improvement in India-Srilanka trade and relations, also as it was US brought resolution so sighting issue of "Intrusion in sovereignty" India abstained from voting in UNHRC that time.
Years have passed and the Justice for Tamil Genocide is still a distant matter. This issue is every time compromised keeping in view with the domestic political consideration. There is must an independent probe in this matter. If India cannot vote to probe, it should pursue other nations through back channel talks to vote for the probe in the matter of Tamil Genocide by Srilanka.
DISCLAIMER: The author is solely responsible for the views expressed in this article. The author carries the responsibility for citing and/or licensing of images utilized within the text.