Is There a Foreign Machinery behind Aam Aadmi Party?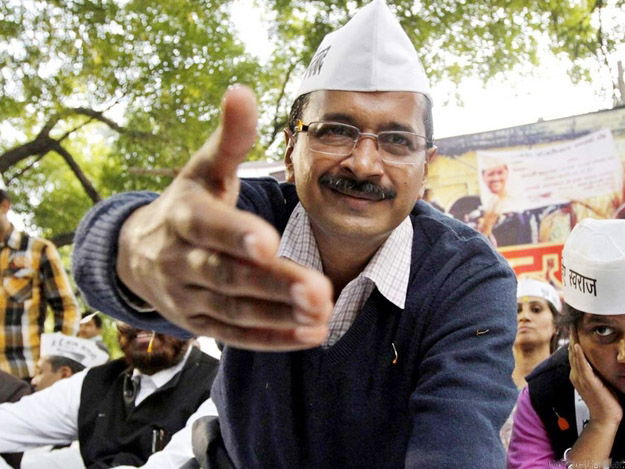 Foreign-funded anti-Indian forces have been making continual attempts to destabilize the nation. These forces have consistently come with the help of anti-national elements causing mayhem in India. Vijay Patel has described the operation of the financial ecosystem in great detail.
An exclusive thread that you should not miss!

1. Who runs the Delhi government?

Who makes policy for Delhi?

Who is behind the Arvind Kejriwal?

Read this thread👇

— Vijay Patel🇮🇳 (@vijaygajera) November 10, 2022
Aam Aadmi Party leader reportedly direct funds from the Ford Foundation between 2000 and 2010 for his NGOs. Kejriwal's close aide Abhijit Banerjee was appointed an international "Ford Foundation" professor of economics at MIT in 2003. He established the Abdul Latif Jameel Poverty Action Lab in the same year (J-PAL). Additionally, he has received awards from the Ford foundation such as the Magsaysay Award and the Ashoka Fellowship.
Abdul Latif Jameel Poverty Action Lab (J-PAL) founder and Ford Foundation International Professor started assisting and contributing to AAP in the media in December 2013! He penned an article in favor of AAP in February 2015 during the election, saying that "everyone who cares about Indian democracy should be rooting for AAP on February 7."
In order to develop a policy for Delhi and operate the Delhi government on their recommendations and strategy, Kejriwal established the Delhi Dialogue Commission (DDC) in February 2015.
J-PAL's Jasmine Shah joined the AAP in 2016, and DY CM Sisodia promptly named her as an adviser. Before joining AAP, Jasmine Shah was employed by the Abdul Latif Jameel Poverty Action Lab (J-PAL). Abhijit Banerjee, a professor at the Ford Foundation, developed J-PAL, as I already mentioned.
In 2017, AAP and Abhijit Banerjee collaborated closely and Jasmine Shah was named vice-chairman of the DDC by Kejriwal in 2018, giving him complete authority over Delhi's policies. DDC signed an MOU in 2019 to oversee all of its plans.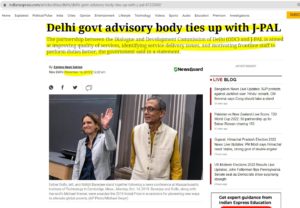 Abhijit Banerjee, International Professor of Economics at the Ford Foundation at MIT, appears to be the person behind the development of the "free electricity to media" teaching paradigm.
He received the economics Nobel prize for his J-Pal project later in 2019. Located in Saudi Arabia, Abdul Latif Jameel is a family-owned enterprise. Now we know why paid articles about the Delhi Education Model were published in the Gulf-based Khaleej Times and the American NYT!
While J-PAL has signed MOUs with numerous state governments, including those of AP, Orissa, Tamil Nadu, and Gujarat, after obtaining the Nobel Peace Prize for Economics the level of commitment to the Delhi government's policy is quite higher.
DDC renewed its MOU with J-PAL this year in February and offered them access to all the policy and scheme data. Abhijit Banerjee, an economist and "Ford Foundation" International Professor at MIT, is interestingly the brains of Congress's NYAY proposal for 2019.
The Global Executive Director of J-PAL is currently Iqbal Dhaliwal, IMF's Gita Gopinath's husband. She comes from a communist family and is an American citizen. Although Arvind Kejriwal frequently asserts that he is a common man, all of these facts show that he is supported by the most powerful nation in the world as well as NGOs, the media, and a variety of other foreign-funded organizations.
This demonstrates that the organization that created his politics of freebies is foreign-funded and foreign. They also assist him in fabricating a false model for healthcare and education by utilizing their global ecosystem.
His entire government's policy was likewise created by this foreign entity. Not only do they create the policy, but they also keep track of it!
DISCLAIMER: The author is solely responsible for the views expressed in this article. The author carries the responsibility for citing and/or licensing of images utilized within the text.