Islamic State weaponising youngsters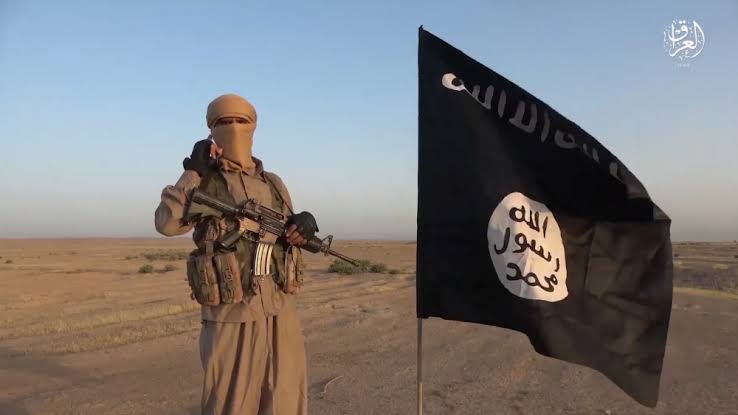 This is frightening information about the extreme renown of Islamic State (ISIS) ladies who are compelling young guys to impregnate imprisoned female warriors. This is in light of the alarming increase in Muslim population in virtually all "non-Muslim" countries. When ISIS fighters' jihadist wives become pregnant, they turn around and claim they are victims who must go back to their homes, and Western authorities and the establishment media, being both ignorant of and unconcerned with the welfare of their native population, all too often fall for it.
Boys as young as 13 who were liberated from prison camps claim they were forced to attempt to impregnate scores of ISIS women because there were no men in the camps, according to an exclusive revelation in The Beast. At least two lads have come forward to say they were the victims of an evil plot by ISIS ladies that compelled teenagers to attempt to conceive a large number of women being detained in detention facilities. One boy may be made to have sex with at least 5–6 women in some situations.
Ahmet (13) and Hamid (14) told a guard at Camp al Hol in northeastern Syria that they were being forced to have sex with ISIS women in order to impregnate them, according to Syrian Defense Force authorities.
It should be noted that Camp al Hol is one of the detention facilities housing roughly 8,000 foreign women and children who are linked with ISIS and who have either surrendered or been kidnapped as a result of the so-called Islamic State's territorial defeat in 2019. Most of these incarcerated ISIS women remain violently committed to the Caliphate, insisting on upholding the group's perverted interpretation of Islam, punishing women who reject it, and making a concerted effort to brainwash children whose countries continue to refuse to return them. Some of these ardent supporters of ISIS have objected to their children's voluntary return, which is permitted by their countries of origin.
Ahmet and Hamid disclosed to the personnel of the recently established Orkesh rehab facility that they had been the victims of sexual exploitation by several ISIS women. One of the boys claimed to have been forced to have sex with eight ISIS women in only a few days, centre workers told The Daily Beast.
According to officials, ISIS women in Camp al Hol allegedly persuaded the teenagers that they wanted to become pregnant in order to boost the number of the Islamic State, which they believe will be re-established when warriors arrive and free them from the camps. At least 10 boys at al Hol, according to a camp guard, were implicated, with some of them only being found and saved when the SDF entered the camp and discovered them buried by the women in underground tunnels.
Although the SDF intelligence that monitors the camps claims there are numerous pregnancies there, no one is certain of the precise number. The fact that the ISIS men are detained separately should prevent these from happening. Despite measures in place to ensure that doesn't happen, some pregnancies may have been the consequence of illegal relationships with guards, but officials claim the lads are unmistakably being taken advantage of by ISIS women.
One child in Camp al Roj subjected to such exploitation ended up in the hospital collapsing after being administered a Viagra-like chemical to make him capable of having many erections so that he could do sexual actions with a huge number of females every day. According to reports, some ISIS women make money by engaging in sex with camp guards while demanding pharmaceuticals, especially to use on young boys so they can engage in several acts of intercourse with different women each day. Notorious ISIS women even force those young boys in attending "orientation courses" where they are trained and encouraged of having sexual encounters and impregnating females considering it as part of "holy jihad".
DISCLAIMER: The author is solely responsible for the views expressed in this article. The author carries the responsibility for citing and/or licensing of images utilized within the text.