Islamic Terrorist "Student" Umar Khalid arrested for Planning Delhi Riots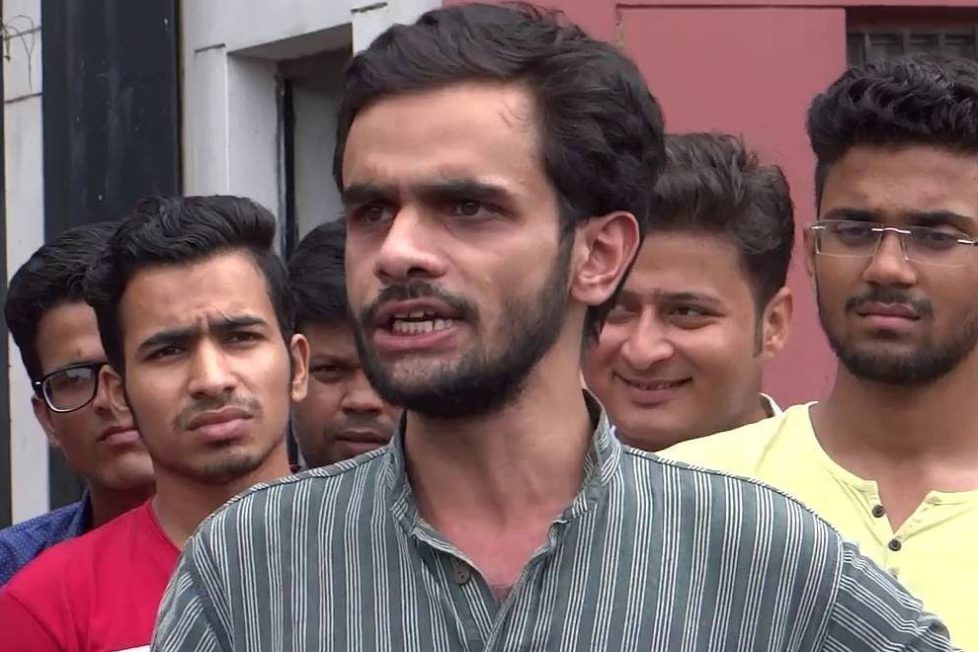 The disreputed Jawaharlal Nehru University (JNU) is known to be a den of Jihadis, Communists, Marxists, anti-India, anti-Hindu vipers. One such student – Syed Umar Khalid has been finally arrested by a Special Police Cell almost 7 months after the riots occurred during President Trumps visit to India.
Syed Umar Khalid who goes by Umar Khalid is a known troublemaker but corrupt Wikipedia labels him as a "Human Rights Activist" instead of a "Islamic, Jehadi Terrorist." Khalid is a 33 year old "student" at the so-called JNU and is a leader of a Jihadi organization called the Popular Front of India (PFI).
An informant led the Police to investigate Khalid and his role in organizing and helping the Aam Admi Party (AAP) affiliate Tahir Hussain who has confessed his deep involvement in planning the mass violence because he "wanted to teach Hindus a lesson." Hussain worked closely with Khalid and the informant has indicated that Khalid and another co-terrorist were "given the responsibility to gather people from different places to take part in the violence… Women and children were made to block the roads under the Jafrabad Metro Station on February 23 to create tension amidst the neighborhood people. The same day, schools of minority children [were] vacated under their premeditated conspiracy."
Khalid and other Islamic Jihadi terrorists stored firearms, acid bottles, petrol bombs, stones and catapults at various homes in the areas of Kardampuri, Jafrabad, Chand Bagh, Gokulpuri, Shiv Vihar and other parts in the vicinity. Tahir Hussain met with other terrorists – Umar Khalid and Khalid Saifi at the anti-CAA protest at Shaheen Bagh and Umar, according to the informant asked "to be prepared for something big/riots at the time of [President] Trump's visit" and that "he and other PFI terrorists will help [Hussain] financially" to carry out murders and violence to decimate Hindus.
Khalid, the Islamic terrorist had been questioned by law enforcement since July and was finally arrested this weekend. Terrorist Syed Umar Khalid will make an appearance in Delhi Court on Monday, September 14th.
May justice prevail.
Image: OpIndia
DISCLAIMER: The author is solely responsible for the views expressed in this article. The author carries the responsibility for citing and/or licensing of images utilized within the text.