Hundred of Hindus have reached Jammu from Kashmir after targeted killings of Hindus in the valley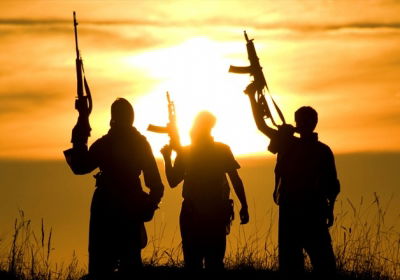 It is being reported that hundred of Hindus have left their home in Kashmirafter the targeted killings of Hindus in the Kashmir valley. It is being estimated that total number of 1400 Hindus have reached Jammu from Kashmir in the last 3 days alone targeted killings of minorities in the valley.
Dozens of Kashmiri Pandit families were also seen leaving Sheikhpora, a locality which was exclusively established in the Budgam district in 2003 to bring back and rehabilitate the Pandits. Sharda Devi, who lived with her son and daughter-in-law in the cluster after her son got a job under a special package launched by the Prime Minister in 2015, said they had booked a cab for early Saturday morning, when they plan to quietly leave their home. Kashmiri Pandits today wish to tell you that tomorrow they might be killed along with their families. The 2021 autumn in Naya Kashmir has brought 1990 winter chill for Hindus and Sikhs.Another exodus is happening under our watch."We are still receiving threat calls. Kashmir is not heaven, it's hell. We're are being targeted for the last 30 years," says a relative of school teacher Deepak Chand who was shot dead by terrorists today in Srinagar.
In Eidgah area of Srinagar in Kashmir, a terrorism incident took place on 7th of October where two teachers killed in a terrorist attack at a government school in the Iddgah Sangam area of Srinagar in a higher secondary school. 2 teachers lost their life, one being the principal of the school who came from Sikh community and the other was a teacher who was a Kashmiri Pandit. Before killing these two teachers, terrorists seperated the two teachers from muslims and then shot them which makes it crystal clear that it was jihadi attack meant to only target non muslims.The two teachers were employed at the Government Boys Higher Secondary School located at the Sangam Eidgah Sangam area of Srinagar, the Jammu and Kashmir Police said. "At about 11.15 am, terrorists shot dead two school teachers at Sangam Eidgah in Srinagar district," a police official stated. Jammu and Kashmir DGP Dilbag Singh said that "These recent incidents of targeting civilians are to create an atmosphere of fear, communal disharmony here. This is a conspiracy to target the local ethos & values & defame local Kashmiri muslims. This is being done on instructions from agencies in Pak".J&K Police sources have now confirmed that all teachers of the school were lined up in Srinagar. ID Cards and Mobiles phones were checked. All were interrogated by terrorists. Most teachers were let go. Presumably Muslims. Hindu and Sikh teacher were killed. Kashmir IG Vijay kumar said that a total of 28 civilians have been killed by terrorists in 2021. Out of 28, five persons belong to local Hindu and Sikh communities and 2 persons are non-local Hindu labourers, due to killing of huge numbers of terrorists, destruction of their support structures, terrorists' handlers across got frustrated, changed their strategy & started targeting unarmed policemen, politicians, civilians from minority communities including women.He further added "J&K Police is working hard & we are identifying all such part-time/hybrid terrorists & strictest action shall be taken against them. We have received several leads and are working on it. We have also been launching operations along with other security forces". According to police, in all such cases, terrorists have been using pistols. These acts are committed by newly recruited terrorists or those who are about to join terrorists' rank. In some cases, OGWs have been found directly involved. LG Manoj Sinha said "Security agencies have been given a free hand to take the strictest action against such people (terrorists). Those who have committed these crimes will soon be brought to justice.Names of the two victims killed in the barbaric Islamist terror attack in Kashmir are Supinder Kour and Deepak Chand. Supinder is from Budgam in Kashmir while Deepak is from Patoli Mangotrian in Jammu.
Within a span of 2 days, 4 Hindus had to give up their life because of Islamic terrorism.On Tuesday, 6th of October Makhan Lal Bindroo, 68 yr old chemist shop owner shot dead at point blank range in Srinagar and Virender Paswan who was a roadside golgappa cart vendor from Bhagalpur Bihar was shot dead again at point blank range near Lal Chowk. Owner of Bindroo Medicate, Makhan Lal Bindroo, was shot at his pharmacy near Iqbal Park here where as street hawker identified as Virender Paswan of Bhagalpur, Bihar, was killed at Lal Bazar area in Srinagar.
Kashmiriyat is a word coined to show false sense of brotherhood to hide the Islamist radical ideology and terror against Kashmiri Hindus and Sikhs in the Kashmir valley. Kashmiriyat is only visible during funeral of Hindus and Sikhs for publicly stunts. Non-Muslims are a target. Kashmiriat is as bogus as Ganga- Jamuni tehjeeb. Both concepts are frauds , and are traps to make Hindus oblivious of the danger lurking in the shadows.
DISCLAIMER: The author is solely responsible for the views expressed in this article. The author carries the responsibility for citing and/or licensing of images utilized within the text.