Just like Ma Durga destroys demons, netizens destroyed #economicjihad of Missionary #fabIndia Advertisement.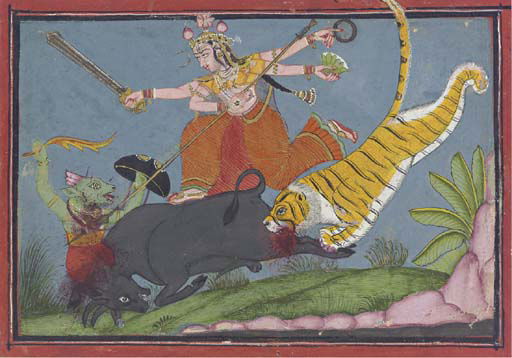 "Baby you are a firework come and let your colors burst." These are the lyrics from a Katy Perry song but this action was depicted by Hindus and netizens from all around the world when a Christian establishment named fab India tried to hijack and appropriate the Hindu festival of Diwali.
The corporation showed a bunch of skinny models lounging around in clothing inspired from the imperialistic Mughal era. This ad was also titled and sold by Christian owned Fab India as Urdu festival Jashne e riwaz instead of the Hindu festival Diwali.
#MughalObsessions
The idiot marketing team at Fab India could not even come up with a Christianized appropriated version of the festival and so they had to borrow the Muslim Termanology "jashne e riwaaz"! Netizens got on their case on Twitter and people started to call Fab India a jashne e jokers of jokes for a number of hours earlier today.
FabIndia out of shame or whatever reasons took the ad down or deleted it for now anyway. We are not sure what type of customer they are trying to attract for Diwali by showing waifs in bloody communist red attire without bindis or anything else that identifies them as Hindu.
Marginalizing Hindus and Festivals
Marginalizing Hindu festivals, maligning Hindu festivals, pretending to run environmental campaigns against Hindu festivals, pretending to care about animals and air quality versus Hindu festivals, are not new tactics.  The idiots at #Manyavar ran a similar campaign a few weeks ago and were thoroughly schooled by netizens regarding the nuances of a Hindu wedding ceremony.
Corporate jihad and economic jihad are not new for Indians. There is a global conspiracy from Christians and Muslims to wipe out the last living pagans on earth – the Hindus and the tribals and the pagans within and outside India.
Hit Jobs have brought Hindus together
These pathetic attempts have done a great job to bring Hindus from around the world together and also shed a light on the atrocities which are being imposed on Hindu culture, belief, civilization. People who did not know such things existed are becoming more aware of the issues thanks to social media campaigns and trolls as well.
Some of the funniest tweets were from well-known handles thoroughly giving a good verbal thrashing to Fab India and their missionary jihad in the corporate realm.
Corporations like Tanishq, Manyavar, and FabIndia teach us one thing: Forget the chains and buy local!
Jai Shri Durge Ma!
Images: Internet
DISCLAIMER: The author is solely responsible for the views expressed in this article. The author carries the responsibility for citing and/or licensing of images utilized within the text.