Designer and Art Curator Rajeev Sethi makes star javelin thrower Neeraj Chopra uncomfortable by questioning about his sex life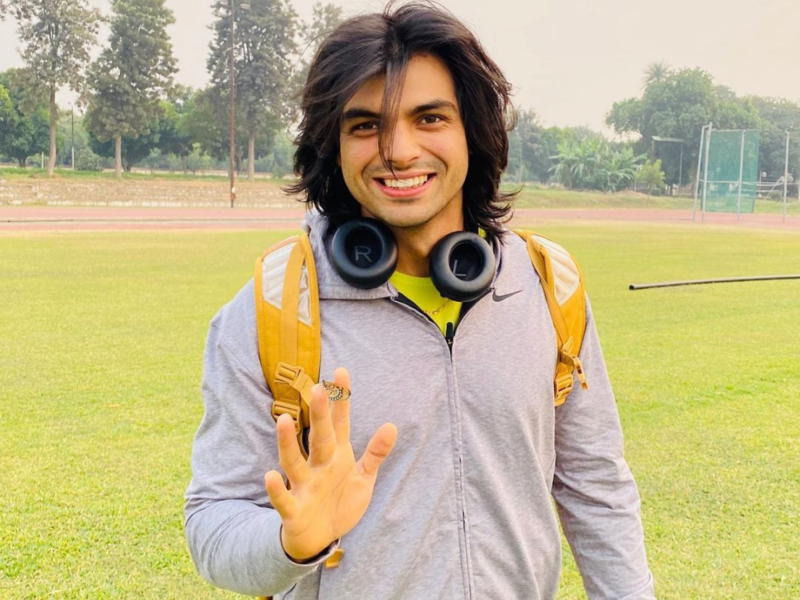 Recently Neeraj Chopra went on an event programmed by Indian Expres but sadly he was made uncomfortable by the questions put forward by art historian and curator "Rajeev Sethi". Rajeev Sethi was being called to ask some questions to Olympic Gold medalist Neeraj Chopra but his level of questions went so down that it made Neeraj Chopra frustrated. Rajeev Sethi started off with a praise "Kitne sundar naujawan hai aap" and then he went further to ask " how to do you balance your training with your sex life" which made Neeraj Chopra a bit uncomfortable and he resisted to answer the question by simply uttering a single word "sorry". But even after Neeraj Chopra's clear answer Rajeev Sethi did not stop ,he asked the second time "how sportspersons balance their training and sex life because sex is natural", this made Neeraj Chopra frustrated and he went on to say "aapke questions se mera man bhar gaya".
This is not the first time, Neeraj Chopra was being humiliated. After he went on to clutch the gold medal at Tokyo Olympics,he is repeatedly being targeted using objectifying and cringey comments. Few days back he had to go through the same thing because of RJ Malishka. RJ Malishka along with her FM radio staff danced for Neeraj Chopra in the song "Ude jab jab zulfein teri ". RJ Malishka also tried to hug him virtually in response of which Neeraj Chopra responded with "Namaste door se hi".
DISCLAIMER: The author is solely responsible for the views expressed in this article. The author carries the responsibility for citing and/or licensing of images utilized within the text.