Legal trouble continues for makers of Tandav,BJP leader Kapil Mishra sends Legal Notice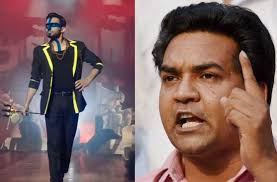 The web series Tandav, which was released on January 15 on Amazon Prime, is gaining criticism for Hinduphobic content. Viewers have alleged that it not only has castist content but also insults Lord Shiva and Lord Ram. Amid growing criticism of the Saif Ali Khan starer show,BJP leader Kapil Mishra has served a legal notice along with Advocate Yukti Rathi to the makers to take down the Hinduphobic webseries with an immediate effect.
As the content has hurt feelings of the Hindus. Ali Abbas, director of web Series,has tried his level best to glorify leftist ideology. Zeeshan has insulted Lord Shiva and there has been a deliberate attempt to create a hatred among communities as well.
Ealier BJP leader Kapil Mishra had also shared his views on the controversy. He appealed to Information and Broadcasting Minister Prakash Javadekar to ban the TV series.He further alleged that Dalits were insulted in the series.
The controversy irked from the first fifteen minutes of the series itself, in which Ayyub has played the role of Lord Shiva in a very derogatory way. The problematic content does not stop here. It continues to show the infamous 'Azadi' slogans on the pretext of JNU. In another scene when Sandhya Mridul asks her husband to sign the divorce papers, a jilted Dino says, "When a lower caste mandates a woman belonging to a higher caste, he is exacting revenge for centuries of oppression through just that one woman."
DISCLAIMER: The author is solely responsible for the views expressed in this article. The author carries the responsibility for citing and/or licensing of images utilized within the text.