Lord Ganesh and reasons why I connect with him…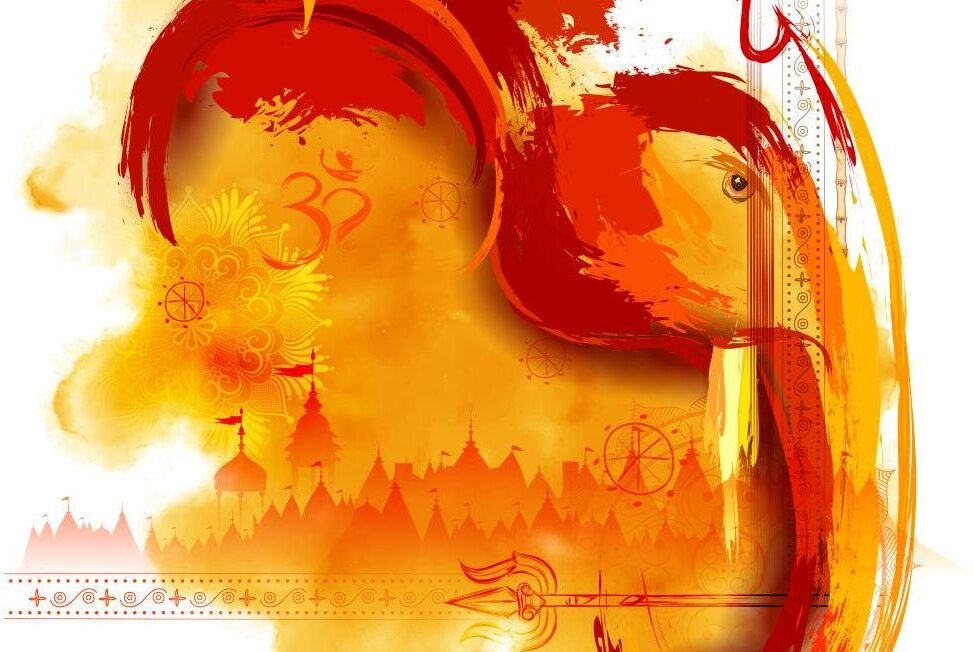 As a Sanatani, many a time a blog/post from liberal or a jibe from a failed stand-up comic, mocking the Sanatani devotion for the so-called "elephant god" might have unsettled us. We might have then tried to reason with our intellect and might have questioned our reverence for Lord Ganesh. We might have resolved to read and try to explain others our faith and may have failed miserably. Why is it that a Sanatani cannot move away from Lord Ganesh, the one who unlike other Gods, does not have a complete human form?
I have been in the process of understanding my faith towards Lord Ganesh, and the 3 reasons why I can connect with him are –
Reason #1 – He represents that confidence and the right attitude makes all the difference. Lord Ganesh was created by Mata Parvati. She took some leftover ubtan (bodypack) from her bath and created an idol of a boy and breathed it with life. Thus, was born Lord Ganesh, a very humble beginning. And soon after his birth, he lost his boy head due to Mahadev's anger, and while he could have easily got it back, yet it was replaced by that of an elephant. However, this never stopped him from being the son he should be. His confidence in self was not dependent on what had happened to him or how he was treated but rather on how to rise above situations and solve problems with the right attitude and smart thinking.
Reason #2 – Lord Ganesh represents all human insecurities of looks, stature, demeanor, physical attractiveness, and doubts about well being, intelligence, friends, etc. Everything a man associates with being perfect is not present in Lord Ganesh, yet he in any form is the most peaceful, graceful, and lovable representation among all forms of Gods. Thus, acknowledging his power, is an acknowledgment of the fact, that if you get over your insecurities and doubts, the world will see you the way you want it to see.
And this is the very reason that it becomes important that he be the "Pratham Pujya". Why?? Because in the bond between bhakt and Bhagwan, there should not be any such feeling of insecurities. That is why before you surrender yourself to any other higher form of God or consciousness, you have to leave behind your doubts and insecurities.
Reason #3 – Lord Ganesh is also known as Vakratunda or "he who has curved trunk", Mahakaya or "one with the big body", Lambodar or "one with a big belly", Ekdanta or "one with single tooth" and many more such names that may not sound flattering, if someone calls us by such names. So, why do we still call him those? Well, the simple reason being, we can change abuses to compliments, if we follow the right attitude with timely actions.
I am still a newbie when it comes to understanding my Dharma, but I believe since I have started understanding Lord Ganesh better, he will surely lead me in the right direction.
Ganpati Bappa Morya…
Har Har Mahadev
DISCLAIMER: The author is solely responsible for the views expressed in this article. The author carries the responsibility for citing and/or licensing of images utilized within the text.