Madhubani Paintings Of Lord Kalantaka To The Rescue Of Sage Markandeya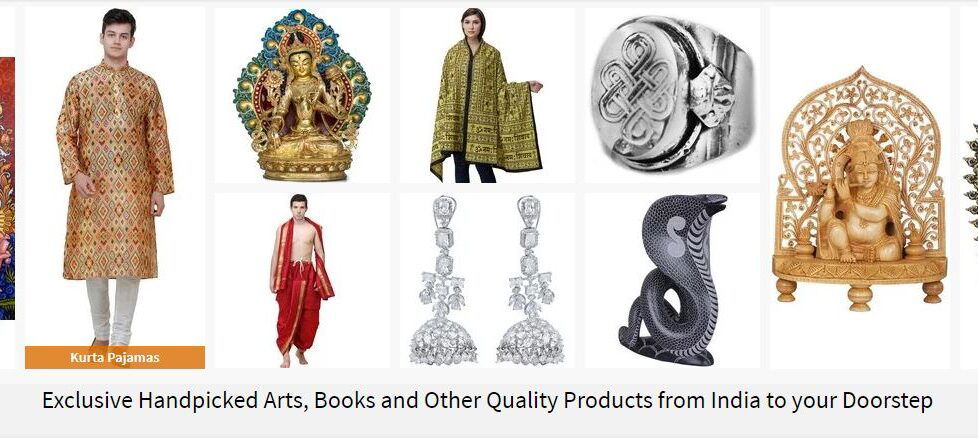 Exotic India Art is a world-wide E-commerce platform providing Indian products based on Indian Culture, Tradition and Religion. Since 1998 Exotic India Art is dealing with products based on Indian Arts, Sculptures, Textiles, Paintings, Books, Beads, Beauty, Healthcare, CDs, DVDs, Jewelry, and much more.
If you have interest in Indian Paintings and want to have some beautiful Paintings for yourself or want to gift someone special then you must visit Exotic India Art Paintings gallery. Here you will find a beautiful collection of Indian Art and Paintings with lots of Varieties. Here you will find collection of Paintings likewise Folk Art, Batik Paintings, Thangka Art, Tantras, Oil Paintings, Madhubani Paintings, Sikh Art, Mughal Art, Persian Art, South Indian Paintings, Marble Art, Wild Life Art, Cotton Paintings, Paper Paintings, and much more. You must visit Exotic India Art Paintings gallery for your best one.
The young Sage Markandeya is the object of Lord Shiva's divine grace. Blessed to Sage Mrikandu as his only son and destined to live a mere sixteen years, he learnt the Mahamrityunjaya mantra (the mantra of the great conqueror of death, an allusion to none other than Lord Shiva Himself) just in time for the arrival of Lord Yama, the presider over death and the afterlife.
It is said that at that juncture between life and death, Lord Shiva arrived in His Kalantaka form to the rescue of Sage Markandeya. 'Kala' in Sanskrt stands for time and the inevitability of it and 'antaka' means one who ends. The folk painting that you see on this page depicts the victory of Lord Kalantaka over Lord Yama. To the right is the dusky Lord Yama astride the ferocious grey bull of patalaloka (the netherworld). He is making straight for the Sage who, to the left of the painting, clings with fervent devotion to the Shivalingam. Lord Kalantaka rises above the Shivalingam and – in all the glory of His ashen-coloured chaturbhujadhari (four-armed) roopa (form) – He pierces Lord Yama with His trishool (trident) and defeats Him.
The backdrop is a powerful, complex network of vicious snakes and seductive vines, which make for an otherworldly allure. Zoom in on each aspect of the same to appreciate the skill and perfection with each it has been executed.
DISCLAIMER: The author is solely responsible for the views expressed in this article. The author carries the responsibility for citing and/or licensing of images utilized within the text.