Mother Teresa Charity : History of selling Babies, Black Money & Converting Hindus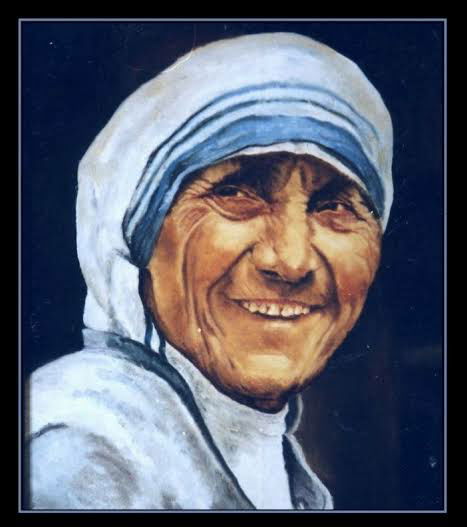 Read what Osho, Yogi Adityanath and RSS have to say about Mother Teresa
India has ordered its state governments to inspect child care facilities run by the Missionaries of Charity — the Roman Catholic order founded by Mother Teresa — after arrests of a nun and a worker accused of baby trafficking.
Earlier, Indian authorities shut down a shelter home for pregnant, unmarried women run by the order in Ranchi, a city in the eastern state of Jharkhand, after discovering that four infants had been sold, including a 6-month-old boy who changed hands for 50,000 rupees ($730).
Missionaries of Charity was founded in Calcutta, now known as Kolkata, in 1950 by Albanian nun Agnes Gonxha Bojaxhiu, later known as Mother Teresa.
Our fascination with figures like Mother Teresa, white men and women who are applauded for their work 'saving' people in non-white areas makes it blatantly clear just how entrenched white supremacy still is in our collectivity.
In the 1950s, Mother Teresa helped found a 'home for the dying', where "people who lived like animals" could come to "die like angels". She told those in pain that they were being "kissed by Jesus", yet on her own deathbed was happy to accept the very best medical care on offer to her. One reporter who went undercover in one of her Kolkata homes described the conditions as "squalid" with nothing on the walls but pictures of their "mother" and attendants that laughed at children who had soiled themselves after being tied to beds all day. There was no dignity in the supposed care of these white-robed nuns.
Mother Teresa had so much money in the Vatican Bank that if she had withdrawn the money, the entire Vatican Bank would have emptied. According to Italian journalist Gianluigi Nuzzi's book, 'The Original Sin', Mother Teresa was believed to have "by far the most cashed up account."
According to La Presse reports, if Mother Teresa had closed the accounts or transferred them, the institute would have risked default. In his book, Nuzzi talks about a block of power in the Vatican.
Osho was a critic of Mother Teresa of Calcutta and the ideology behind her work – especially her agenda of religious conversion and her socially sanctioned child indoctrination (through religious education and conversion). This is all under the cover of "serving the poor," a uniquely Christian religious and political strategy to prop up the establishment and the perpetuate status quo.
Speaking at a religious meeting in Basti in the year 2016, Yogi Adityanath said: "Mother Teresa was part of a conspiracy to convert Hindus to Christianity. Hindus were targeted in the name of doing service and then converted by her." Large-scale conversions to Christianity in the Northeast had led to a separatist movement in Arunachal Pradesh, Tripura, Meghalaya and Nagaland, he said. "You are in a majority here so you do not know the conditions that Hindus face in NE. You should go and see the situation to realise what is happening," he said.
Rashtriya Swayamsevaka Sangha (RSS) national office-bearer (Akhila Bharateeya Vyavastha Pramukh) Mangesh Bhende charged that Mother Teresa was indulged in conversion, and to run service centres in the country, she collected money in 17 countries, portraying India under a bad light.
Speaking at the inauguration of 'Seva Sangam Karnataka-2017' programme of the Rashtriya Seva Bharati here on Friday, he stated that Sister Nirmala who heads the Missionaries of Charity was also a Hindu earlier.
"Many people are proud of Mother Teresa for taking up service initiatives and starting around 500 service centres. But, she projected Indians as poor and illiterate to collect money from foreign countries. She was indulged in conversion activities, promising people that they would attain heavenly abode," Mr Bhende said.
DISCLAIMER: The author is solely responsible for the views expressed in this article. The author carries the responsibility for citing and/or licensing of images utilized within the text.