Nafees abducted and raped a Hindu girl after deceptively calling her to Fatehpur.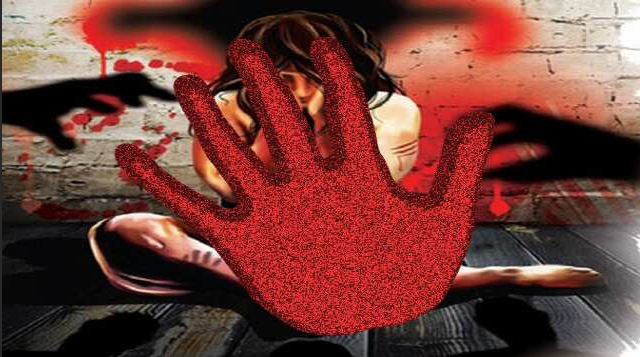 The Uttar Pradesh Police detained Nafees on Thursday for kidnapping and sexually assaulting a Hindu girl in Fatehpur. According to reports, the accused called the girl and asked her to meet at Fatehpur. He then threatened to kill her and raped her in a city corner hotel. Sections 366 and 367 of the Indian Penal Code are the charges laid against the accused by the police.
According to the allegations, the accused is a native of Badagaon, while the victim girl resides in the Gauriganj area of Amethi district. The two knew one another. However, the event is alleged to have occurred on August 16 when the accused forcibly drove the girl to the city corner hotel after calling her falsely to Fatehpur. Then he threatened to kill her before raping her.
According to the police, Nafees was charged with violating sections 366 and 367 since he had violently assaulted the victim. When the police checked into the city corner hotel, they learned about the event. The victim girl came forward to the police to describe what happened. The Police promptly booked the offender and took him into custody based on the victim's accusation.
The Uttar Pradesh Police had earlier on July 19 filed a complaint against Rahmat Hasan, an auto driver, for coercively converting a destitute woman and her two-year-old child in Ghaziabad. Hasan had deceitfully married the woman, disguised himself as a Hindu, and converted her to Islam. The two-year-old youngster was also circumcised and forcibly converted to Islam by him.
In a case that surfaced on July 11 in Bareilly, Uttar Pradesh, a young man by the name of Imran was accused of hiding his religion in order to seduce a Hindu woman. He had coerced her into marrying him and converting to Islam. Additionally, Imran sexually assaulted her and took offensive photos of her. Then, using the images as leverage, he offered Namaz and forced her to consume beef against her will. A 21-year-old woman from the Baradari neighbourhood of Rampur, Uttar Pradesh, was lured by Waseem Ansari on June 3 of this year by taking on the persona of Ravi Sharma. Ansari, who had threatened to post all of the victim's personal photos on social media, sexually attacked the girl. After then, the Izzatnagar Police filed a FIR against the defendant.
DISCLAIMER: The author is solely responsible for the views expressed in this article. The author carries the responsibility for citing and/or licensing of images utilized within the text.