Lavanya blames RSS for mishappenings in Nigeria. Last week she blamed the organisation for cancelling of her Kitty party.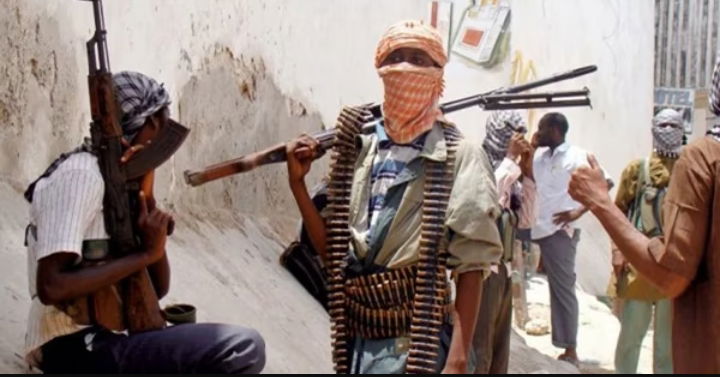 South Delhi ki Lavanya like always came forward to point fingers at RSS for the mishappenings in Nigeria.  Lavanya is suffering from a disease called "wokeness". Few days ago she was found blaming RSS for the cancelling of her long awaited kitty party.
Nigeria seems to be burning in Izlamic fire. Every single day offers a news of Islamic terror being unleashed in the country. Repeated attacks on non muslims are being carried out by jihadis. Here are some of the jihadi instances which took place in Nigeria within few days.
Fews days ago, a Christian female student in Nigeria is burnt alive by muslim mob for allegedly criticizing Mohammad. The name of the Christian girl was Ms Deborah, and she was a student of Shehu Shagari College of Education in Wamako. She accused of passing unflattering comments about Prophet of Muslims, Mohammed on campus. It is being reported that she posted comments about Mohammed on online platform. On5th of June , some Muslim men breached the security and entered St Francis Xavier Catholic Church and then went up to kill 28 people. The incident was said to have occurred at St Francis Catholic Church, Owa-luwa Street, in Owo Local Government Area of Ondo State. Fulani herdsmen entered our community and started shooting, they killed about 28 people and dozens were severely injured.2-3 days ago ,muslims on helicopters killed 32 people in Nigeria. They also went up to raze houses and also a Church.The attack began about noon and continued unabated until around 6:00 p.m.Fulani militants on 150 motorcycles, each carrying three armed men, carried out the attack. Residents of the Adara community in Kaduna State's southern region claim that roughly 32 people were killed in an alleged terrorist attack backed by a helicopter, which razed residences in the area, including the Evangelical Church Winning All (ECWA).
DISCLAIMER: The author is solely responsible for the views expressed in this article. The author carries the responsibility for citing and/or licensing of images utilized within the text.