China's biggest defeat of 21st century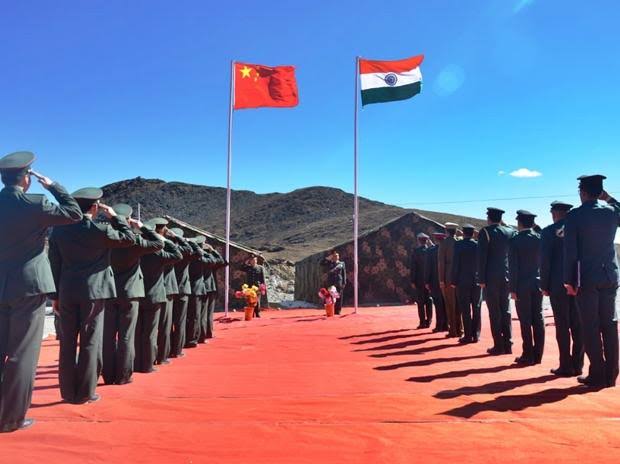 "Your neighbour is your natural enemy and the neighbour's neighbour is your
friend" Kautilya quoted this 2400 years ago and still enjoying validation as the whole world is witnessing military clash between two emerging global powers in 2020.
Indo-China faceoff erupted after activities of Chinese PLA was seen in the Indian side of Line of Actual Control (LAC). The three reasons raise questions inside communist party of China that forced Xi jinping to show his ability to rule. First, the growing anti china sentiments due to Chinese coronavirus. Second, economic loss in trade war with US and Third, construction of Darbuk-Shyok-Daulet Beg Oldie road by India in the Ladakh region close to LAC.
India and china came face to face on 5th of may in Pengong Tso lake area. And again on 9th of may in Naku la, Sikkim. Xi jinping used old tactics of encroaching foreign territories to strengthen it's position in CPC.
These two incidents invited face off all along the LAC with heavy buildup in Galwan Valley by China. Talks at military level continued for a month until both forces decided to move back in their territories. But what happened is that China historically known for "betrayal".
On 15th of June, PLA attacked Indian soldiers .When they supposed to vacate LAC after this pre-meditated and planned action, Indian troops reached the clash point in high numbers and indulged in close combat as firearms are restricted at LAC by the 1993 and 1996 border agreement between both the States.
China's adventure turned into misadventure as 55 PLA soldiers got killed in this clash and 20 Indian bravehearts gave supreme sacrifice.
Reportedly, Indian soldiers in counter attack snapped the neck of atleast 18 PLA soldiers and smashed their face with stones, some beyond recognition. The PLA had a tough time handling dead bodies of their soldiers.
China's biggest defeat of 21st century so far will set the path of future relations of not only two emerging powers but almost all nations of Indo-Pacific. This small glorious victory of India also bursted the myth of powerful Dragon and strengthened the argument that "China is a Paper Dragon".
DISCLAIMER: The author is solely responsible for the views expressed in this article. The author carries the responsibility for citing and/or licensing of images utilized within the text.