#Pakistan: 70,000 Arabic teachers hired for compulsory teaching of Quran.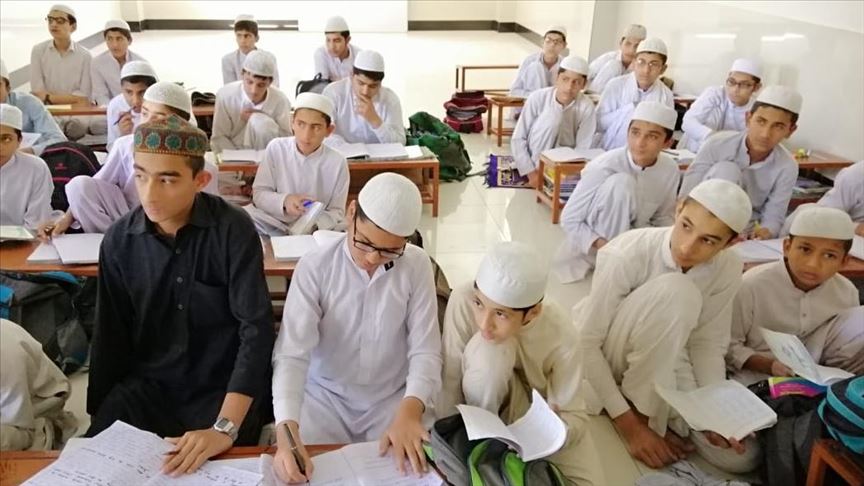 Pakistan is a state funder of jihad terror, and aims to export its infamous blasphemy laws globally. Just recently, former Afghan President Hamid Karzai highlighted just how dangerous Pakistan is when he called out Pakistani Prime Minister Imran Khan, saying that the Islamic State threat is from Pakistan, not Afghanistan. As evidence increasingly emerges about Pakistan's support for jihad terror, now comes news that Lahore has "approved the appointment of 70,000 Arabic teachers for compulsory teaching" of the Quran "in all schools of the province." Lahore is the capital of Punjab, the country's second largest city (after Karachi), with a population of over 11 million. Lahore's goal is further Islamization, as the country as a whole aims to advance the Sharia via violent jihad as well as Islamic indoctrination.
Last year, Lahore made Quran teaching compulsory in all its universities.
"Punjab CM approves hiring of 70,000 Arabic teachers," Dawn, December 28, 2021:
LAHORE: Chief Minister Usman Buzdar on Monday approved the appointment of 70,000 Arabic teachers for compulsory teaching of the Holy Quran in all schools of the province.
The School Education Department had submitted the proposal of recruiting 70,000 Arabic teachers to the Cabinet.
SED Secretary Ghulam Fareed said that the Arabic teachers were being trained for compulsory teaching of Holy Quran in the schools. He said new posts had been created from grade-1 to 5.
A division bench of the Lahore High Court headed by Justice Shahid Waheed is presently hearing an appeal seeking teaching of the Quran in schools.
When it sough a report from the Punjab government, an official of the education department told the bench that 7,000 teachers were being trained in the first phase.
He had further told the court that 60,000 Arabic language teachers were required in the province. The bench adjourned further hearing till Jan 3 and directed the education department to submit a progress report. On Monday, the cabinet rather approved hiring of 70,000 teachers.
The bench had earlier directed the sessions judges of all the districts in Punjab to check in their relevant territories whether the Holy Quran was being taught as a separate subject as claimed by the education department.
The school education department in a report had confirmed that the chief executive officers of the district education authorities visited all the schools (public, private, madressahs) in their respective areas and confirmed that the Holy Quran was being taught in every school as a separate subject.
[Let's not forget that madrasas are ripe sites of sexual abuse of minority children in Pakistan.]
Source: https://www.jihadwatch.org/2021/12/pakistan-70000-arabic-teachers-hired-for-compulsory-teaching-of-quran
DISCLAIMER: The author is solely responsible for the views expressed in this article. The author carries the responsibility for citing and/or licensing of images utilized within the text.