Pakistan Zindabad: Reminiscing the times when our neighbour helped us in need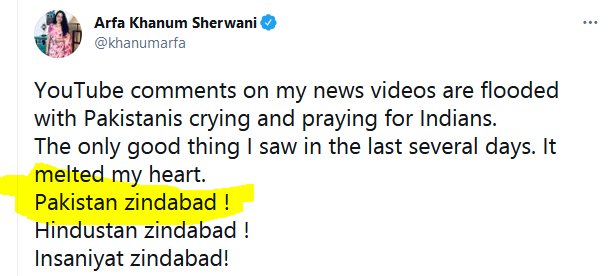 In between the anti-Hindu anti-Bharat mixed with anti-Modi propaganda, there is a new kind of wave between the 2nd wave of COVID grippling the country, its none other than the " helpful pakistani" wave. The forefronts in these ripples are the pakistani masters in pakistan accompanied by their 1947 leftovers in Bharat.
However, the worrisome part is, it is influencing the Indians unaware of their own history or blinded by the "bhai- bhai" or pseudo-peace or even the "holy month ideology". So, lets revisit the past when India were at its weak points and it was helped by "peaceful" and "insaniyat" spreaders.
1946-48:The creation of Pakistan. Direct Action Day- Noakhali Massacare- Butcher and Rape of Hindus from Bay of Bengal to Himalayas to Arabian Sea- Partition of India- Weak and incompetent PM-1948 war- Loss of Half-Kashmir- Grant of aid of 500cr. to pakistan to please fasting bapu- migrant problem- the beginning of final war for Gazwa-e-Hind.
1965:1st Major War. Loss in Sino-India war- food crisis- weakened nation-16 years of misrule- regime change- the dream of annihilating the rest of Kashmir.
1971:2nd Major War. Lady PM(supposed to be weak)- weak foreign relations of India- internal struggles in congress party- the perfect time for Kashmir and even cut India into half.
1981-84: Rise of Khalistan . Resentment of emergency- rising political fractions- poverty- lack of industries.
1984: Siachin. Again incompetent dynast.
1990-93:Creation of Islamic Kashmir: Massacre and exodus Kashmiri Pandits, Mumbai 1993. Weak central governments- empty treasuries- Babri love- pets in mumbai.
1999: The Kargil War. Frequent regime change- weak central power- angry foreign powers due to Pokhran tests- perfect environment in Kashmir.
2006-09: Mumbai 26/11 and series of blasts in various cities. Remote controlled PM- pets in central and state governments- the creation of "Hindu terrorism" theory by pets-strong Pakistani ecosystem in India.
Uri and Pulwama: Angry ecosystem funded people- threat to dream of breaking India in hundred pieces- weakend Indian soul due to repeated blows intellectually, socially and demographically.
So, lots of love by our neighbour.
DISCLAIMER: The author is solely responsible for the views expressed in this article. The author carries the responsibility for citing and/or licensing of images utilized within the text.