Heard about Shiva Bhakta Hanuman? Well, I learnt about Shiva Bhakta Hanuman when I visited the Arulmighu Kunthalanathar Temple in Tirukkurakka, near Elanthoppu in Mayiladuthurai District. I wanted to visit this temple as it was renovated in the 1967 by my great grandfather Somasundaram Natesan Pillai of Elanthoppu (a well-known visionary and philanthropist – thanks to the land granted by him and his liaison with the British who were the rulers, the Government Aided Middle School in Elanthoppu [GAMS Elanthoppu] is celebrating its centennial year in 2021-22).
When I visited this temple, I came to know that this temple figures in the list of 275 'Thevaram Paadal Petra Temples' found across south Asia. "Thevaram Paadal Petra Temples" literally means Shiva Temples that are glorified by the Hymns of Naalvar – Appar, Sundarar, Maanickkavaasagar and Thiru Gnana Sambandhar.
(visit https://hiramprakash.wordpress.com/temple-maps/ to get a complete list of the 275 Shiva temples)
In the temple, when the priest told "Shiva Bhakta Hanuman" I did stop him and said, "isn't it, Rama Bhaktha Hanuman"? He smiled and said, "child, wait till you listen to the whole story". After listening to what I heard from the priest, I did some further research on the web and got a better understanding.
I am presenting this in a theater dialog format for ease of understanding and clarity.
SCENE – 1
After defeating Ravana in the war in Sri Lanka, Lord Rama, mother Sita, and Lakshmana reached the shores of Rameswaram.
Mother Sita: Lord, what are you thinking about? You seem to be lost in your thoughts!
Lord Rama: I feel bad that I had to kill one of Shiva's best Bhakta. I am afraid that god Shiva would be unhappy with me.
Mother Sita: You did your duty and brought back your wife.
Lord Rama: I am still uncomfortable because I killed one of Shiva's best Bhakta.
Mother Sita: Hmmnnn
Suddenly they hear the voice of sage Agastya from the skies,
"You should perform a Shivlinga puja within 48 hours and get relieved from any evil karma of the war".
Lord Rama: Where shall we get the Shivlinga from?
Lakshmana: Probably from Kailash?
Lord Rama: Hanuman, can you please get one for us? We have no time to lose. Make it quick.
Hanuman: Lord, it is my pleasure.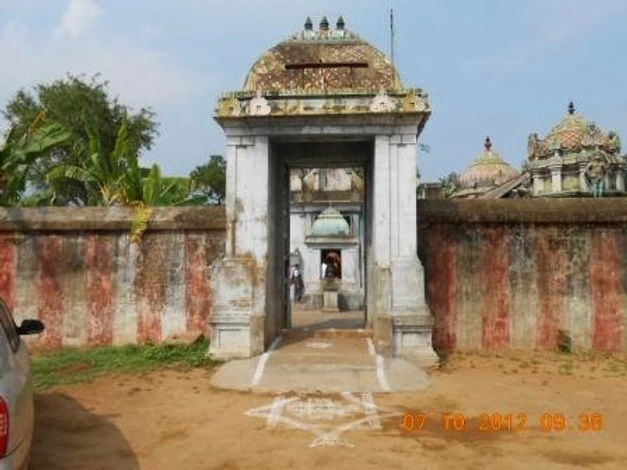 SCENE – 2
Shiva decides to test Hanuman's abilities and loyalties.
God Shiva: Hey Surya Bhagavan, can you tire out Hanuman?
Surya Bhagavan: Yes Lord, I shall increase the heat and tire him out.
God Shiva: Hey Rahu, you should also try and stop Hanuman from proceeding to Kailash.
Rahu: Yes, my lord. I shall try my best
Hanuman faces and overcomes the obstacles.
Hanuman: Surya Bhagavan, can you cool yourself, so that I can get the Shivlinga for Lord Rama's puja.
Surya Bhagavan: You know Hanuman, I cannot change myself for you. In sometime the heat will increase.
Hanuman: If I have to defeat you and only then proceed, I will not hesitate.
Hanuman starts to grow very tall and proceeds to eat Surya Bhagavan just like how he did it when he was young.
Rahu: Anjaneya stop, Surya Bhagavan is important. I will not let you eat him.
Hanuman: As long as I say the Rama Mantra, no can stop me.
After a good fight Rahu is defeated and Surya Bhagavan is forced to let Hanuman go. Hanuman goes to Kailash, collects the Shivlinga and starts heading towards Rameshwaram. God Shiva still wants to test Hanuman. He asks Shani Bhagavan and Kalabairava to stop Hanuman.
Shani Bhagavan: Hanuman, every being on Earth has to visit my house atleast once in their life time. You haven't. So, come to my house now.
Hanuman: Hello Shani Bhagavan, can you please give me some time? I will have to take this Shivalinga to Rama who is Rameswaram. After the puja, I have to drop Lord Rama, Mother Sita and Lakshmana in Ayodhya. I shall visit your house thereafter.
Shani Bhagavan: Hanuman, everyone visits me at my will; You are no exception!
Hanuman: Catch me if you can!
Saying so, Hanuman begins flying away. Angrily Shani Bhagavan tries to jump and catch Hanuman. Hanuman cleverly uses his tail and pushes Shani Bhagavan down.  Shani Bhagavan then curses Hanuman, "soon, you shall lose your tail".
Kalabairava (in the form of a Brahmin): Hanuman, you seem to have been carrying the Shivlinga for long. The daily puja for the Shivlingam is due. If you will allow me, I shall do the puja .
Hanuman: Oh, I never thought about this. Please do the necessary rituals, I shall take bath and join you.  
Kalabairava (in the form of a Brahmin): Thanks.
And Kalabairava places the Shivlinga in the ground. The Shivlinga gets stuck to the ground. Hanuman is now forced to search for a new Shivlinga. He realizes all these tests have delayed him. He rushes to Varanasi, finds another Shivlinga and heads back to Rameswaram.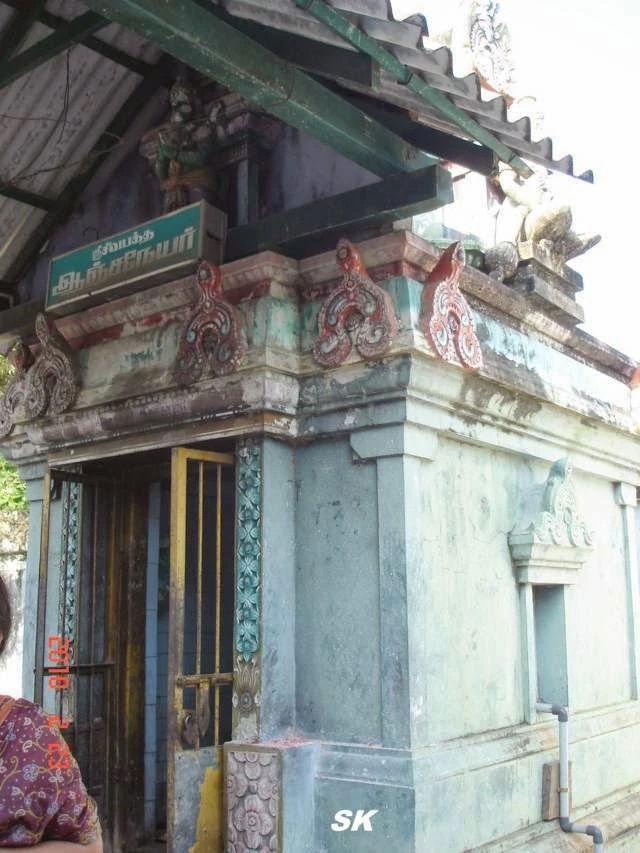 SCENE – 3
               Meanwhile in Rameswaram, anxiety is on the rise. They start working on Plan-B
Mother Sita: Hanuman is generally quick. I wonder where he is.
Lakshmana: I am getting worried. Trust all is well with Hanuman.
Mother Sita: The sunset is nearing. Lakshmana, get ready with all pooja items.
Lakshmana: As you wish.
Mother Sita: Lord, just in case, shall I make a Shivlinga out of sand
Lord Rama: I understand. Sita and Lakshmana – start preparing for the puja. Hopefully, Hanuman will arrive on time.
After waiting for some time, they all proceed with the puja. Upon arrival Hanuman realizes that he is a bit late and therefore sad.
Hanuman: Lord, I cannot have this against me in history.
Lord Rama: I understand but you know nothing can be done as we have already completed the pooja.
Hanuman: I had to overcome Surya Bhagavan and Rahu as well as incur the curse of Shani before I could get this Shivlinga all the way from Varnasi.
Lord Rama: Oh! If you insist so, I shall perform one more puja. But for that you got to remove the sand Shivlinga first.
Excitedly Hanuman tries to remove the sand Shivlinga. However much he tries he cannot move it even an inch. He once again grows taller and taller, uses his tail to dislodge the sand Shivlinga. The sand Shivlinga flies and falls in a place called Hanuman Pallam near Rameshwaram. In the process, Shani's curse comes true – Hanuman's tail gets cut.  
Hanuman: Lord, I realize my folly now. Please forgive me. Help me regrow my tail and also tell me the way to get mukthi on account of my wrongdoings.
Lord Rama: Hey Hanuman, you need to seek forgiveness from God Shiva. Walk northwards, keep chanting Shiva Nama and pray at as many Shiva temples as you can.
Hanuman: Lord, I shall do so.
From thereon Hanuman heads northwards from Rameshwaram. As he crosses a river by name Pazhavaaru, he sees a 'mandisoolai' (garden of monkeys) full of Ashoka trees. He sees monkeys offering flowers in the temple. Hanuman begins to meditate and when he opens his eyes, he notices that suddenly the fishes were eagerly swimming, cuckoos were calling their family to sing for him, buds were blooming colorfully, bees were buzzing and humming energetically, frogs were jumping and dancing; squirrels were jumping happily, and peacocks mistook the bees to be black clouds and danced. The deers were stunned and simply stood, rabbits also just sat next to hanuman and the monkeys held fruits for him to have.
Then, Hanuman hears God Shiva's voice, "if you want to get vimonshanam, you will have to create a Shivlingam, establish it and perform a shiv pooja". Hanuman does so.
Scene 4
               Shiva decides to test Hanuman one last time and assumes the form of a brahmin
Hanuman: Why are you standing there? Come have food along with us.
God Shiva (in the form of the brahmin): Thanks. I am not hungry for food.
Hanuman: Oh! You mean you are in need of something other than food. Can I help you?
God Shiva (in the form of the brahmin): You can, but it will be painful.
Hanuman: Given my luck, I am ready to undertake any pain as long as it would be of help to you.
God Shiva (in the form of the brahmin): In that case can I have those two kundalams (earrings).
Hanuman: These were in my ears right from my birth. It cannot be removed.
God Shiva (in the form of the brahmin): So, you don't want to give them to me.
Hanuman: I never said that. Its yours. Let me cut them off from my body and give it to you.
Hanuman takes the knife and is about to cut them off. God Shiva assumes his natural form and appears in front of Hanuman. He is accompanied by Goddess Parvathi too.
Goddess Parvathi: Lord, I think you have tested Hanuman enough. Please free him.
God Shiva: Hanuman, I am fully pleased with your bhakti. Since you were ready to sacrifice your kundalams that are attached to your body, from now on this place shall be called Tirukkurakka.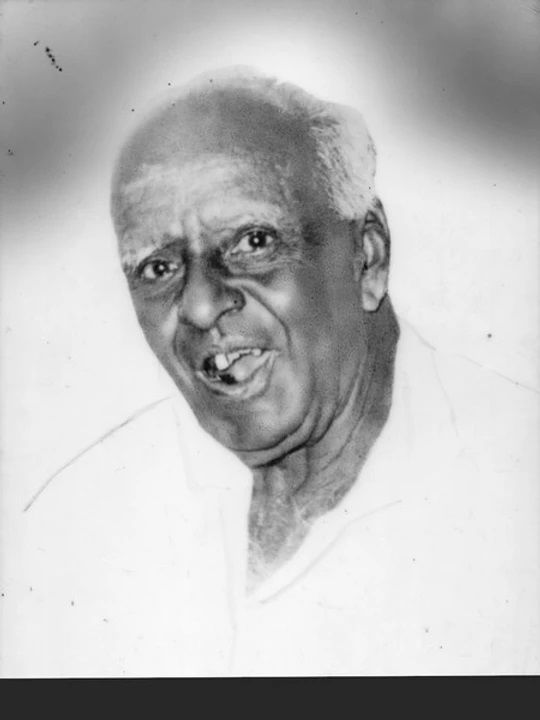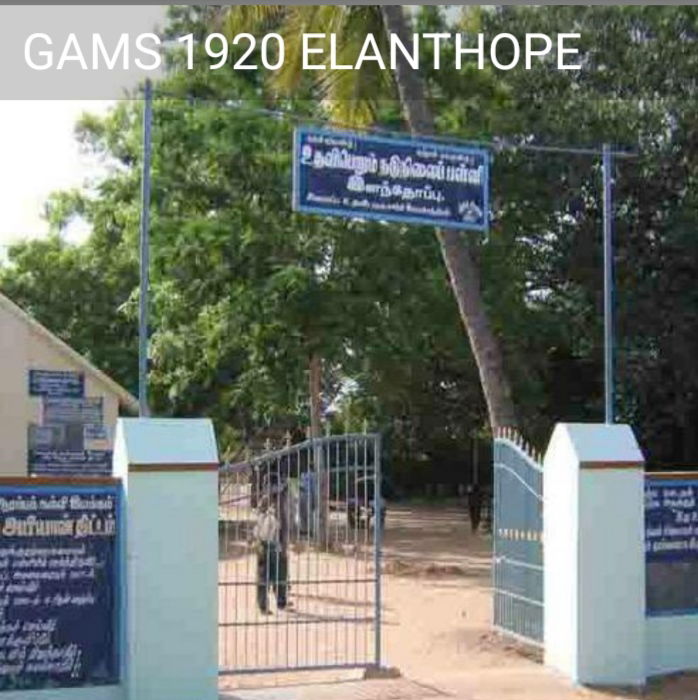 Closing Notes:
One of the 5 prominent temples of Lord Shiva ending its name with 'Ka' and they are: Thiruvanaikka, Thirukkodikka, Thirunellikka, Thirkolakka and Thirukkurankukka.
Two monkeys visit the temple in Chithirai month (April) and worship Lord Shiva with Vilwa leaves.
By Road: Proceed from Vaitheeswaran Koil towards Tiruppanandal and reach a place called Elanthoppu. From Elanthoppu, take the branch road to Tirukkurukukka and travel about 3 Kms to reach the temple. Buses are available from Mayiladuthurai and Vaitheswaran Koil
Nearest Airport: Tiruchirapalli.
Nearest Railway Stations: Vaitheeswaran Koil and Mayiladuthurai.
Courtesies: Picture – https://www.divinebrahmanda.com/2015/04/sri-kunthalanathar-temple.html ||| Translations – My mother Devi Suresh ||| Content structure and edits – My dad Suresh Panchanathan
Do you know that Lord Hanuman has a son? – https://kreately.in/swami-anjenaya-has-a-son/
Have you read my other story – The most powerful warrior in Mahabaratha – https://kreately.in/the-most-skilled-warrior-in-mahabharatha/
Also please read – who dared to kill Lord Narasimha – https://kreately.in/how-did-lord-narasimha-die-was-he-killed/
DISCLAIMER: The author is solely responsible for the views expressed in this article. The author carries the responsibility for citing and/or licensing of images utilized within the text.