Pakistani army claims, India's flying object entered Pakistan at a speed of 124 kmph!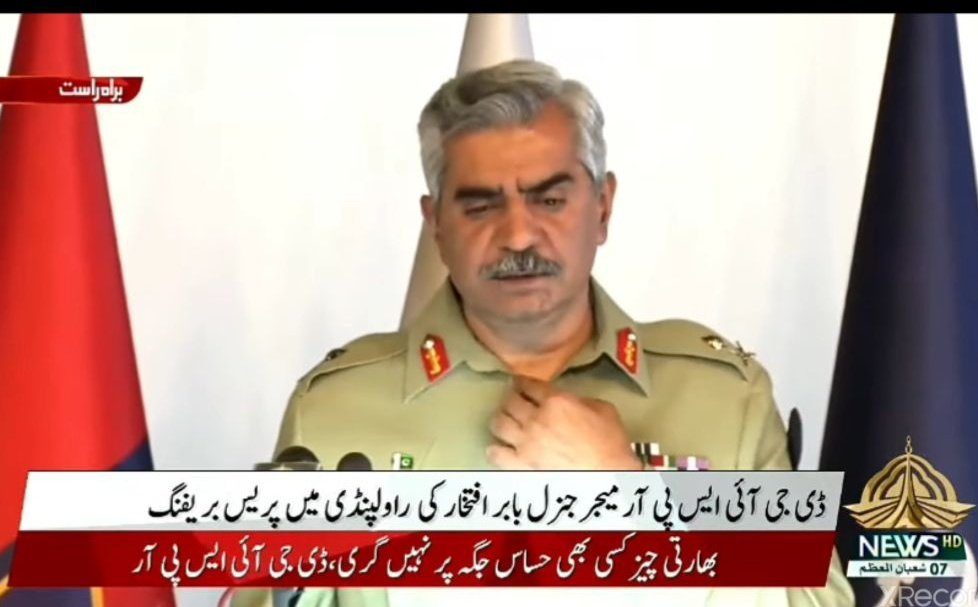 According to local news reports, Pakistan Army has allegedly accused India of infiltrated their airspace by an Indian High Speed ​​Flying Object. Major General Babar Iftikhar, Director General of the Pakistani Army's propaganda wing Inter Services Public Relations, has claimed that this object (Indian Projectile In Pakistan) entered the Pakistani border at a speed of 124 kilometers per hour. The Pakistani army has also claimed that this Indian flying object fell near the Mian Channu Indian Projectile in Khanewal district, causing some damage to the surrounding areas. However, there has been no response from India on these claims so far. Earlier it was told that a private plane had crashed in this area.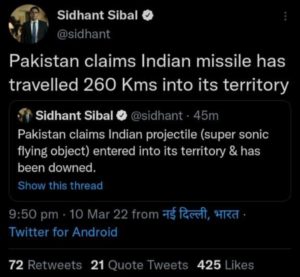 A Major General of Pakistani Army, Babar Iftikhar in Rawalpindi said that Pakistan strongly condemned the incident and sought an explanation from India. According to his claims, the flying object traveled at a speed of 124 kilometers per hour and it entered Pakistan from India. He said that the Pakistani security agencies detected the object in time and took necessary action as per their standard operating procedure (SOP). Babur also stated that there were no casualties due to this incident.
DG ISPR said that on March 9 at 6:43 pm, the Air Defense Operations Center of the Pakistan Air Force had tracked a high-speed flying object inside Indian territory. Later it deviated from its initial path and entered Pakistani territory and crashed. Due to this there was some damage to civilian establishments of Pakistan, but no casualties were reported. After which the Pakistani Air Force has started a tactical operation.
Pakistan claimed that the flight path of this object put civilians in both Pakistan and India at risk. Pakistan asked India the question that what is the reason for this. Pakistan also alleged that this could have a bad effect on India's aviation. Iftikhar Babar even said that there could have been a bigger aviation disaster than this.
DISCLAIMER: The author is solely responsible for the views expressed in this article. The author carries the responsibility for citing and/or licensing of images utilized within the text.