West Bengal will Merge with Bangladesh?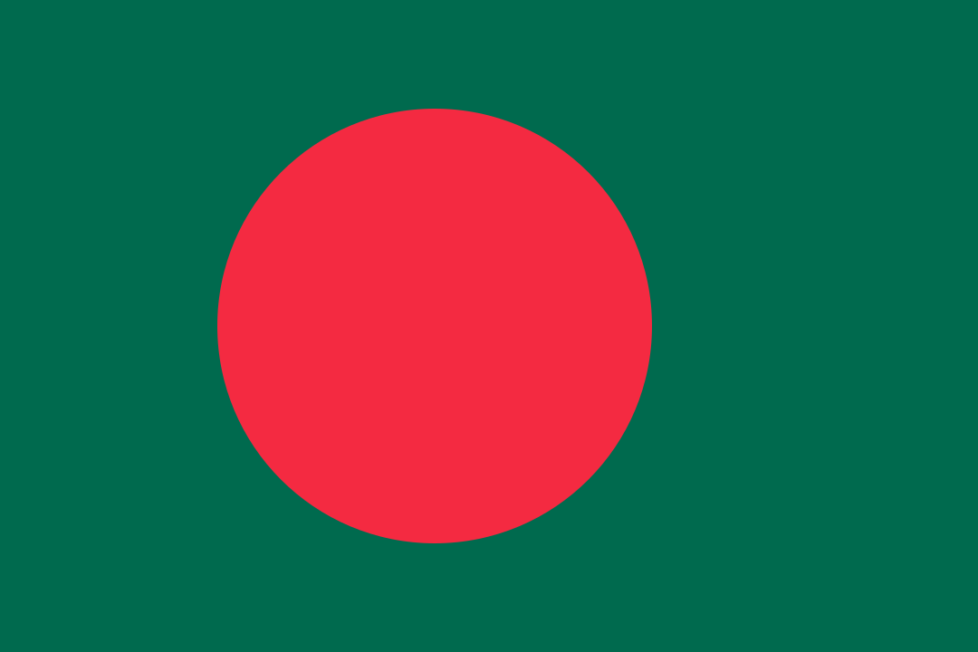 Once considered a symbol of Indian culture, what has happened in Bengal today is not hidden from anyone. The communal riots against the Hindus have started happening for quite some time and now the situation has been that the banning of celebrating the festival has started.
But the famous American journalist Janet Levy has now written the article on Bengal and the revelations that have been made in it, the ground will slide under your feet.
Janet Levy claims Bengal will soon become a separate Islamic country
https://www.americanthinker.com/articles/2015/02/the_muslim_takeover_of_west_bengal.html
Janet Levy claims in her latest article that civil war is going to start soon in Bengal after Kashmir. In which mass Hindus will be massacred and demanded a separate country called Mughalistan i.e. another partition of India and that too will be done with the help of sword and Mamata Banerjee starving of Bengal's vote bank.
Janet Levy in her article has presented several facts in favor of this claim, she wrote that "At the time of Partition, the population of Muslims in West Bengal, which was part of India, was slightly more than 12% whereas Hindus in East Bengal who went to Pakistan Today the population of Muslims in West Bengal has increased to 27 percent, in some districts it has gone up to 63 percent, while on the other hand, Hindus in Bangladesh have reduced from 30 percent to only 8 percent.
Responsible for increasing Muslim population
Janet has written this article in 'American Thinker' magazine. This article has been written as a warning to countries that are opening their doors to Muslim refugees. Janet Levy has written a very sensational claim that 27 percent of the Muslim population in any society is enough to start demanding that the place be made a separate Islamic country.
He has claimed that Muslims live together and as soon as 27 per cent of the population, Islamic law starts demanding Sharia to create a separate country. Giving the example of West Bengal, he has written that the reason for Mamata Banerjee winning every election continuously is the Muslims there. In return, Mamta makes policies to appease Muslims.
Jihadi game going on with money coming from Saudi?
Soon the demand for creating a separate Islamic country in Bengal is going to arise and there is no doubt that the power-hungry Mamata should accept it. He wrote the facts for his claim that Mamta has recognized more than 10,000 madrassas who have received funds from Saudi Arabia and made their degree eligible for a government job, money comes from Saudi and in those madrassas Wahhabi bigotry Is taught
Mamta started an Islamic city project where hatred of non-religious people is taught
He wrote that Mamta has also declared various types of stipends for the Imams of mosques but no such stipends were declared for Hindus. Apart from this, he wrote that Mamta has also started a project to establish an Islamic city in Bengal.
Muslim medical, technical and nursing schools are being opened all over Bengal
In which Muslim students will get affordable education. Apart from this, many such hospitals are being built in which only Muslims will be treated. There are schemes to distribute Muslim youth from free bicycle to laptop. It is being taken care that only Muslim boys get laptops and not Muslim girls.
Janet blames Muslims for terrorism. Janet Levy has written that millions of Hindu families living in extreme poverty in Bengal are not given the benefit of any such scheme.
Janet Levy has given many examples around the world where terrorism, religious fanaticism and crime cases started increasing as the Muslim population increased.
With increasing population, a separate Sharia law is demanded at such places and then finally it reaches the demand of a separate country. In his article, Janet has blamed Islam for this problem. He has written that this message has been given openly in the Quran that Islamic rule should be established throughout the world.
Taslima Nasreen presented an example
Janet has written that Islam has spread everywhere by forcibly converting or killing non-Muslims. He has written about the situation of Bengal in his article. Referring to the riots in Bengal, he wrote that in 2007 riots broke out against Bangladeshi writer Taslima Nasreen in Kolkata. This was the first attempt in which Muslim organizations in Bengal started demanding the Islamic blasphemy (Blasfamie) law.
Questions raised on India's secularism
In 1993, Taslima Nasreen wrote a book 'Lajja' on the issue of atrocities on Hindus in Bangladesh and forcibly making them Muslims. After writing the book, he had to leave Bangladesh for fear of bigotry. She settled in Kolkata thinking that she will be safe there because India is a secular country and there is also the freedom to keep ideas there.
But surprisingly, even in secular country India, Muslims saw Taslima Nasreen with hatred
Fatwas issued to cut his throat in India. He was also attacked several times in different cities of the country. But the hungry Left and Trinamool governments of Votbank never supported them because the Muslims would get angry and votebank would do so.
There is demand for 'Mughalistan' country in Bengal
Janet Levy further wrote that for the first time in 2013 some fundamentalist Maulanas of Bengal started demanding a separate 'Mughalistan'. In the same year riots in Bengal, houses and shops of hundreds of Hindus were looted and many temples were also destroyed. In these riots, the government ordered the police not to do anything against the rioters.
Are Hindus boycotted?
Mamta was afraid that if the Muslims were stopped they would get angry and would not vote. It has been said in the article that not only riots but to drive away Hindus, Muslims in districts where there are more Muslims. In the districts of Malda, Murshidabad and North Dinajpur, Muslims do not even buy goods from Hindu shops.
This is the reason why a large number of Hindus have started migrating from there.
Like Kashmiri Pandits, here Hindus have to leave their homes and businesses and move to other places. These are the districts where Hindus have become a minority
Mamta sending terrorist supporters to Parliament
Next, Janet has written that Mamta has now even started sending terrorism supporters to Parliament. In June 2014, Mamta Banerjee sent a notorious jihadist named Ahmed Hasan Imran as a Rajya Sabha MP on his party ticket. Hasan Imran has been the co-founder of banned terrorist organization SIMI
Hasan Imran is accused of transferring the money of the Saradha chit fund scam to the Jamaat-e-Islami of Bangladesh to provoke riots in Bangladesh. NIA and CBI are also under investigation against Hasan Imran
According to the report of the Local Intelligence Unit LIU, Hassan has been involved in many riots and giving shelter to terrorists. He has been accused of having links with Pakistani intelligence agency ISI. According to Janet, the demand for partition of Bengal from India will soon begin to arise. Through this article Janet has warned those Western countries who are resettling Muslim refugees that soon they will have to face the same things like Germany and England.
Hail Mother Bharati
by BP Singh
DISCLAIMER: The author is solely responsible for the views expressed in this article. The author carries the responsibility for citing and/or licensing of images utilized within the text.