Post Article 370 – What happened in last 2 years hasn't happened in last 72 years in Kashmir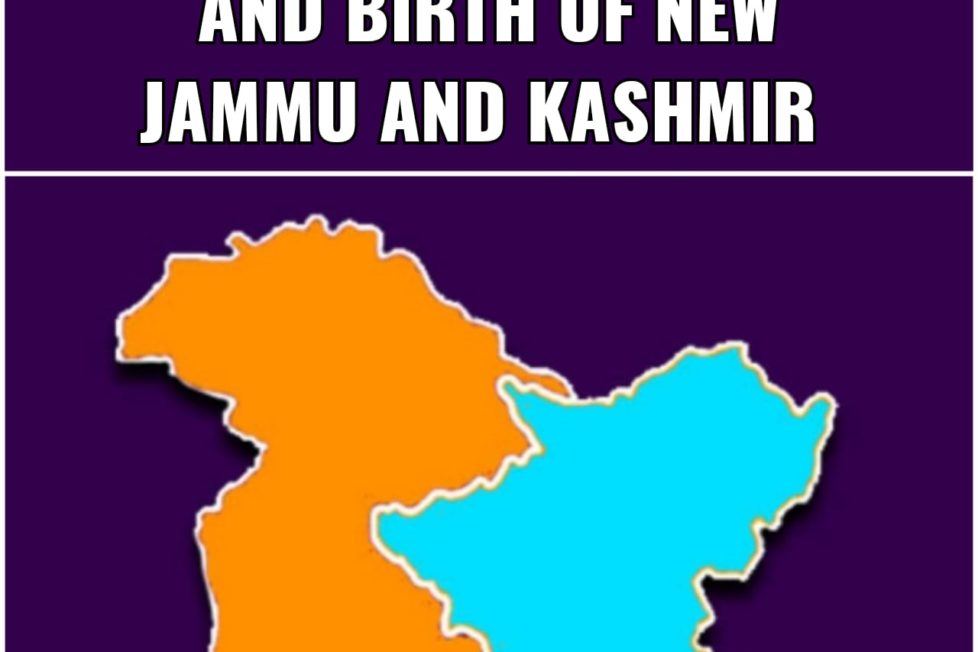 Tomorrow is 2nd anniversary of Abrogation of Article 370 perhaps the most historical decision to protect the unity & integrity of India ??
August 5th 2019 is an historical day for Independent India. We became truly united on that day.
Yes How could we call our nation as One country One people when a major state of India had its own flag, own citizenship laws, ownership of property and even separate fundamental rights 
No Indian from other states could buy property in Kashmir 
Even a Kashmir women who married outside Kashmir lost her property rights 
SC/ST acts, reservations, protection rights for Dalits were not applicable 
LGBTQ ?️‍? community had no rights 
And there was no infrastructure, educational institutions; industry, healthcare and most importantly peace inspite of centre giving huge funds for development of Kashmir 
Since it is autonomous no one could ask local Govt on what is happening to the development of the region 
And this lack of education, jobs and infrastructure kept the people on edge and enabled foreign sponsored terror organisations to recruit local people 
So what has changed after abrogation of article 370 ??
PEACE HAS RETURNED – There has been 59 percent decrease in stone pelting and other violent incidents in 2019 and in 2020 it has decreased by 32 percent. So overall 40 percent reduction in violence when the expectations was that abrogation of article 370 will lead to huge escalation of violence as local Kashmir population doesn't like it .So this decrease of violence shows local Kashmiri wants peace and tranquility like any other Indian and they are happy being integral part of Indian union 
RIGHTS TO VULNERABLE POPULATION – Now women can marry outside Kashmir and retain their property. Dalits, minorities like Paharis, LGBTQ community all get their rights like Indians of other states. All 890 central laws have now become applicable to J&K which includes Right to information, Juvenile Justice Act, SC / ST Act 1954, Whistle Blowers Protection Act 2014, Scheduled Tribes and Other Forest dwellers Act 2007, National Commission for Minorities Act, Right of Children to Free and Compulsory Education Act, 2009.
Return of ORIGINAL INHABITANTS OF Kashmir – since 3 decades the original inhabitants of Kashmir had lost their homes and has become refugees in their own nation. Now they are slowly returning to their homes. Nearly 6000 transit homes are being readied for returning people. About 2600 families have come back and next year there will be many more families coming back. Remember till 370 was not abrogated not a single family came back to Kashmir so this is a huge change
INFRASTRUCTURE – Kashmir valley used to be cut off from other parts of India during winter and there was no railway connectivity. Now 6 huge bridges connecting Kashmir valley are have been completed. World highest railway bridge is being completed over Chenab river and will be operational by 2022 bringing rail connectivity to valley 
POWER – Kashmir suffered from huge power outrages and had no power plants. Imagine having no heater or power during snowfall in winter, it was living nightmare in winters. And in 2001 Abdullah Govt came up with an outrageous scheme called Roshni act to give power to Kashmir. The act regularised all the illegal encroachments and said that the encroachers will pay fine and that money will be used to built power plants. All it did was regularises illegal encroachment of original inhabitants of Kashmir property and Govt property and Govt got nothing to build power plants. Lot of political netas also got their property regularised. Now in 2 years there has been ₹ 10000 crore investment in power projects. 15 power projects have started, 20 more are in pipeline. Shahpur-Kindi power project which was in limbo since 50 years in near completion. 100 percent village of Kashmir are electrified 
TELECOM – While there was huge outrage that Centre cut the phones snd internet after abrogation of 370 to prevent violence and protect lives and property what you don't see in media is Airtel has started 4G services and broadband in Kashmir for first time. BSNL has given 100 percent telecom connectivity to Ladakh Region 
JOBS – 3000 Govt jobs  have been created and by 2022, more than 25000 jobs will be created. 30 companies have come up with investment plans including 2 large IT PARKS in Jammu and Srinagar. Centre has launched 85 central schemes and 20000 development works in villages to provide jobs to youth and women. A million jobs are being created which will keep everyone busy so that no one will pelt stones for payment of ₹100 or 200₹
LADAKH – It was one of the most underdeveloped region of India. Now it is the place to be in. 50,000 crore rupees worth solar park is being constructed which is single biggest investment In Ladakh region. 1676 green houses are being established to grow vegetables through out the year. Cultural tourism is being encouraged in a big way boosting tourism income 
HEALTH & EDUCATION – By 2025, IIT. IIM. 2 AIIMS. 2 central universities. 5 medical colleges, 7 nursing colleges and 50 college of higher education and a cancer institute is being setup. Forget about Kashmiri's coming to other states for education. We might be going there to study 
Such great things are happening in Kashmir in just 2 years and imagine the kind of development that will happen if peace & People return to the valley. But unfortunately media is not talking about any of these developments and are only focused on political machinations of the ernst while ruling elite who have lost power now. We need to publicise this to counter the propaganda of Paxtaan who are living no stone unturned to depict to the world that Kashmir is in trouble and needs International intervention 
No. Sir. They are doing great since last 2 years and you can cross check with any fact checker that each of the details we have mentioned are all documented 
_ By Dr Govindraj Shenoy and Dr Vishnu Vardhan
Two Nationalist doctors and Alumni of Vijayanagar institute of medical sciences (VIMS)-
DISCLAIMER: The author is solely responsible for the views expressed in this article. The author carries the responsibility for citing and/or licensing of images utilized within the text.