Rahul Gandhi in trouble again?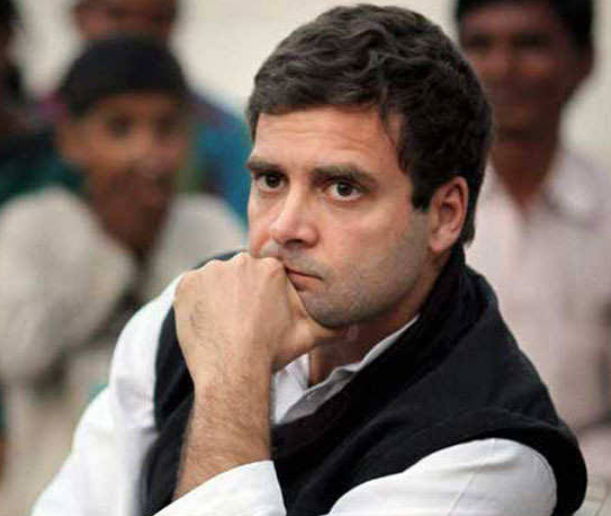 On Wednesday, 12th of April, Satyaki Savarkar who is the grandson of Veer Savarkar filed a defamation case against Rahul Gandhi for his recent remarks in London.
Satyaki also shared a video on Twitter where he is seen speaking, "Today, I have filed a complaint for criminal defamation against Rahul Gandhi for his false allegations made in this speech against my grand father late Shri. Vinayak Damodar Savarkar." The defamation complaint under sections 499 (defamation) and 500 (punishment for defamation) of the Indian Penal Code has been filed before the court of a judicial magistrate in Pune.
It must be remembered that on 24th of March a notice from the parliament said "Rahul Gandhi stands disqualified from the member of Lok Sabha from the date of his conviction,".On 23rd of March, the prime ministerial candidate of the opposition Rahul Gandhi had been disqualified as member of Lok Sabha. Like always the opposition is busy blaming Prime Minister Narendra Modi but why has Rahul Gandhi actually been disqualified? Why has Rahul Gandhi been disqualified?-
On Thursday, Rahul Gandhi was found guilty in a criminal defamation case for his "Modi surname" remark in which he said "Nirav Modi, Lalit Modi, Narendra Modi. How come all thieves have Modi as the common surname?" For his remark BJP MLA Purnesh Modi filed a criminal defamation case against Rahul Gandhi for his "Modi surname remark". Rahul Gandhi was convicted and sentenced to two years of imprisonment. Gandhi was convicted under Sections 499 and 500 of the Indian Penal Code (IPC). The court granted him bail and suspended the sentence for 30 days to allow him to appeal in a higher court. Rahul Gandhi was disqualified from the parliament according to Section 8 of the Representation of the People Act, 1951, which disqualifies representatives on conviction. Section 8(3) states that if a person gets convicted for any offence and sentenced to at least two years of imprisonment, she or he will be disqualified from the parliament and the tenure of disqualification is six years from the release of the convict from prison.
DISCLAIMER: The author is solely responsible for the views expressed in this article. The author carries the responsibility for citing and/or licensing of images utilized within the text.