Sanatan Temple Management Charter : Draft 1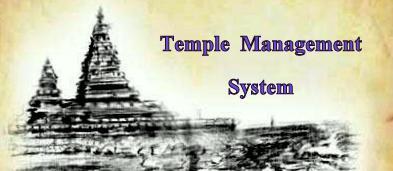 The Hindu temple had been systematically taken into control by British and thereafter elected Indian Government. It is deplorable but that has happened. Over 1 lac Hindu Temple's assets, donation and offerings are being utilized for the purpose they are not meant for. In absence of proper look after, Theft corruption and pilfering of Statue and assets is happening. That is so disgusting, Yet no outrage.
The Supreme Court on more than one occasion has asked the Government to leave temple control and let it be managed by devotee themselves. Now the responsibility rests with the Government. But there is a practical problem of who and how the temple will be managed.
Charting a draft for Temple management for Hindu society has been left unattended for the obvious reasons. Judgements of Jharkhand High Court Ranchi in connection with Lord Shiv Temple Deoghar have been referred here for this working.
There are so many groups, who want to keep Temple as hostage for their ulterior motive. Therefore there is general reluctance from the government in addressing the issue. Until we prepare and present a draft, no discourse and amendment can move forward. Idea to build probable Temple Management guidelines could come from religious scripture or from a traditionally managed Hindu temple or from new social rational norms.
Scripture could be the best guide for worshipping acts. Priesthood job essentially is based upon these written guidelines.
But to manage a Temple for purpose other than worshipping, these scripture fall short of expectation. Given the asset the Temple has and the pious expectation believers have, matching two together while bringing an acceptable and efficient management beyond the clutches of a vested Group would be a challenging task.
Here is a step wise charter with a list of inclusion and exclusion for us to ponder and take it forward.
1) Temple Management should be kept away from the Priesthood (Worship of Deity and Sanctum Management)
Rational: – Despite the Government taking over Temple management, Priesthood/ Worship had been a continuous process following different sets of rituals and discipline in different Hindu Temples. So we do not wish to interfere there and set it to continue as before.
2) Temple Management will be a committee of Only Hindu Believers.
Ration: – Non believer and believer of other religion work against the interest of Hindu Temple.
3) Temple Management Committee: – Scope of Work.
· Making Budget, Revenue and Expenditure Management
· Asset recovery, Assets management, Rent management
· Income from Donation, fee and Hundi at its Management.
· Security of Temple Premises
· Cleanliness/ Beautification and all civil work in the temple Premises
· Building Dharmsala, Gau- Shala, Hospital and managing those entities.
· Running Ved & Hindu Scripture School and building Sheet of Learning.
· Adopting Village for spreading Sanatan value.
· Dhrama Prachaar / Reconversion of Non Hindu in Hindu Fold.
Rational: – These works are unrelated to routine worship of deity. And presently either these works are not happening or happening in a controlled manner under the authority of a Government appointed Management Committee.
Creation and Appointment of Management Committee:-
The Management committee would be of Three Layer of Hierarchy. The members of each committee would consist of both elected and nominated members.
General Level Hierarchy: – Every Hindu believer over the age of 18, who comes forward to register their name address and identity details and reside within the Municipal area of that Temple will be the General level committee Member. This member ship is free from any age, sex entry-fee and education level related restriction.
Work: – They would be assigned need based work related to Services in the temple subject to their consent. They may further volunteer for any other service they deem fit.
Middle Level Hierarchy: – 10% of General level Hierarchy strength or 300, whichever is low will be elected for 3 years through consensus or through an open election system. The Middle level Hierarchy incumbent would pay Rs 5000/- per annum as Sewa in advance to the temple. The Middle Level Hierarchy incumbent could be between ages of 30 to 50 only.
Rational behind levy of annual fee: –
· This amount so collected would enrich the finance of Temple.
· Non serious incumbents can be weeded out.
· The participating incumbent would find a sense of commitment and accountability.
Senior level Management: – 10 % of Middle Level Hierarchy or 30 person whichever is low, will be elected for 3 years to discharge the duty assigned as per temple Management Charter. The Senior Level management among themselves will choose through consensus or majority voice a President, a Vice president as two incumbent to oversee the normal functioning.
These members could be only practicing Hindu Believers. And will contribute a Sewa of Rs 10,000 in advance per annum. The administrative Committee member age should be between 50 to 70 Year. (Aadhar is only a Validity document for all requirements.)
Rational behind Age: – No incumbent should hold a position of permanency which deprives the vitality and growth in ordinary situations.
The Senior Level Management committee through consensus or majority voice can invite/Nominate Prominent Hindu believers from the entire World to the extent of not more than 25% of its strength. They would further add value to the working of the committee. The Nominated/ Invited member will pay a similar annual fee of Rs 10,000 and would also follow the similar condition of age and other related conditions prescribed to other members.
Nominated members will have no voting right in any internal matter or decision. They can only offer their opinion and advice.
List of Exclusion from Senior and Middle Management Committee:-
a) All the Government Employees.
b) All the Non-believers.
c) All the elected members of Assembly/Parliament.
Summary:–
| | | | |
| --- | --- | --- | --- |
| | General Level | Middle level | Senior Level |
| Age | No Age criterion | 30 to 50 year | 50 to 70 years |
| Annual Sewa | NIL | Rs 5000/- | Rs 10,000/- |
| Entry Barrier | Resident of Municipality | Resident of Municipality | Resident of Municipality |
| Identity | Aadhar | Aadhar | Aadhar |
| Assignment | Volunteer | As per Guidelines | As per Guidelines |
| Strength | Unlimited | 10% of General level of 300 whichever is low | 10% of Middle level or 30 whichever is low. |
| Tenor | Lifelong | 3 year | 3 year |
| Meeting | Once in a year | Quarterly Meeting | Monthly Meeting |
Power and Responsibility of the Senior Management Committee.
a) Formation of Audit committee– To audit revenue/expenditure/Assets and quality of Services.
b) Formation of Budget Committee: – To look after entire financial resources, collection and Budgeting.
c) Service Committee: – To manage and maintain Security/order/ maintains/ cleanliness within the temple and at other temple assets.
d) Dharma Education committee: – To run Gurukul, Ved and Sanskrit School.
e) Dharma Prachaar committee: – To preach Sanatan Dharma and reconvert the non-believer into Sanatan fold. Social Media cell.
f) Special Purpose committee: – To execute any assignment as decided by the Management.
The member of these subcommittee can be chosen from Senior or Middle level management for execution of the Work.
This scale of engagement while making a sub-committee or working committee can be consolidated or expanded depending upon the categorization of Temple. If temples are quite big with larger devotees and activities, it can be accordingly expanded and or else it can be consolidated for smaller categorization of temples.
DISCLAIMER: The author is solely responsible for the views expressed in this article. The author carries the responsibility for citing and/or licensing of images utilized within the text.