"SC's remarks in Nupur Sharma case verbal, it is not part of the decision" : Union Law Minister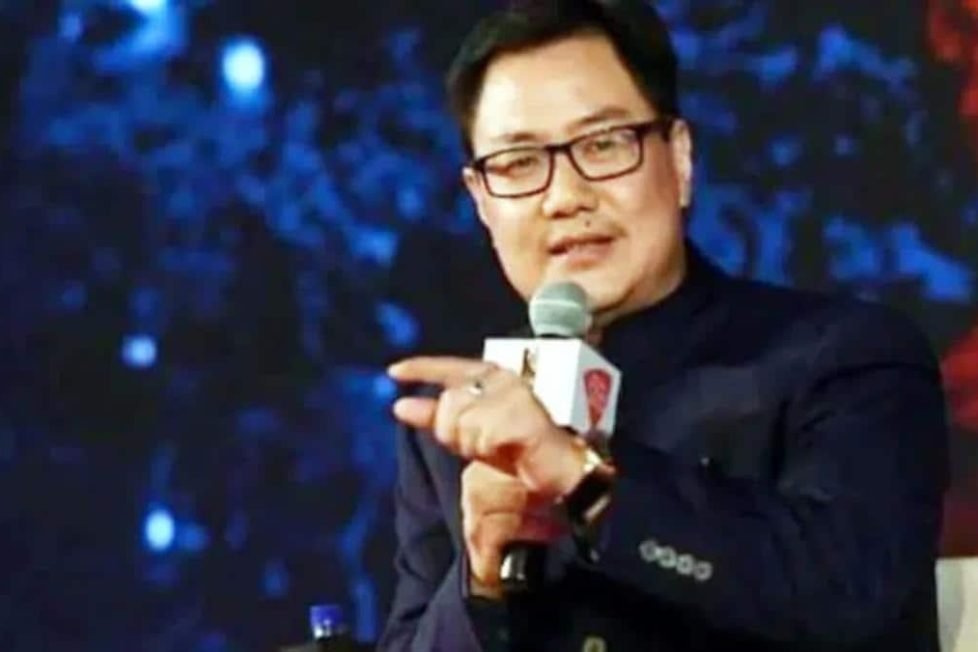 A day after Nupur Sharma was not given relief in the case of remarks on Prophet Mohammad, Union Law Minister Kiren Rijiju has said that I do not want to give any direct comment on the Supreme Court's remarks. He also said that he will discuss the issue at an appropriate forum. Rijiju, who arrived in Hyderabad to attend the BJP's national executive meeting, said this in a conversation with the news agency.
The Union Law Minister said that first of all, as a Law Minister, it is not proper for him to say anything on the remarks made by the Supreme Court regarding Nupur Sharma. He said that whatever the bench has given regarding Nupur, who reached the Supreme Court seeking relief in the matter, even if he does not like the decision or he seriously object to those comments, then also he would not like to say anything.
Let us tell you that two days ago, the Supreme Court bench, while hearing the petition seeking relief of Nupur Sharma, held her responsible for the situation of violence in India. Udaipur violence is also included in these incidents.
Talking on the remarks made by the Supreme Court bench, the Union Law Minister said that people's reactions are coming to the fore on this issue. He is also getting messages from many people to give feedback on this, but we will discuss this issue at the appropriate forum.
On Friday, the Supreme Court had commented
In fact, while hearing the transfer application filed by the suspended BJP spokesperson Nupur Sharma on Friday, the Supreme Court reprimanded her fiercely. The court said that Nupur's statement about Prophet Mohammad was responsible for the murder of Kanhaiyalal in Udaipur.
The court also said that Nupur Sharma's controversial statement has set the entire country on fire and she alone is responsible for what is happening in the country. The court said that Nupur Sharma should apologize to the whole country. A bench of Justice Surya Kant and Justice JB Pardiwala reprimanded Nupur Sharma for the statement made during a debate on a TV news channel and referring to the Udaipur incident said that her statement was responsible for the violence in Udaipur.
During the hearing, the Supreme Court also dismissed the plea for transfer of all FIRs registered against him across the country to Delhi for his controversial remarks on Prophet Mohammad. Let us inform that in a TV debate show last month, Sharma had made objectionable remarks against Prophet Mohammad, after which there was a huge protest not only in India but also in many Middle East countries regarding his statement. After this the BJP suspended her from the party.
DISCLAIMER: The author is solely responsible for the views expressed in this article. The author carries the responsibility for citing and/or licensing of images utilized within the text.