Sculpture Of Handsome Apsara Feeds Her Parrot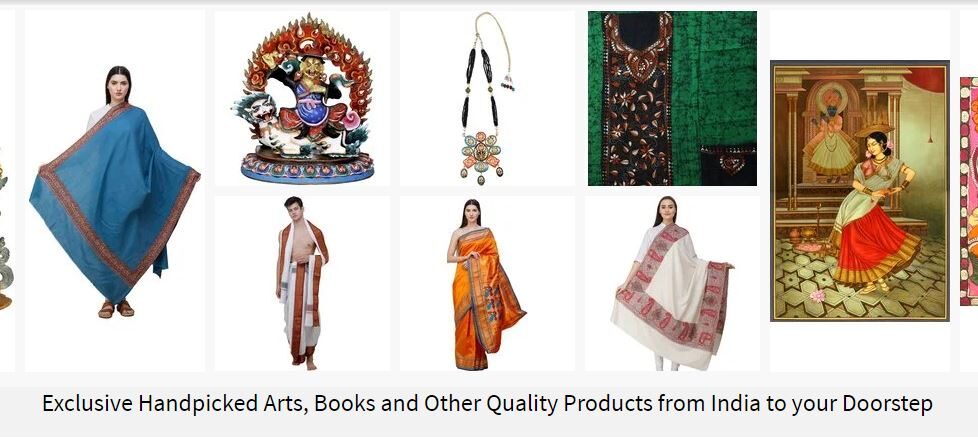 Exotic India Art is a world-wide brand dealing with Indian Traditional, Cultural and Religious products since 1998. Exotic India Art is a one-stop point where you will find all Indian products collections and handmade Indian products. You will find products related to Indian Arts, Paintings, Books, Sculptures, Textiles, Jewelry, Beads, Beauty, Healthcare, and much more.
If you have interest in Indian Sculptures and Statues, you must visit to Exotic India Art Sculptures collections based on India's Culture, Tradition, Religions, and others. You will find collection Sculptures of Hindu God and Goddess, Apsaras, Nepalese God and Goddess, South Indian Sculptures, Buddhist, Tantras, Dolls, Corporate Gifts, and much more. All these Sculptures and Statues are made of many different materials such as Woods, Stones, Marbles, Brass, Bronze, Copper, Gold, Silver and others. You must visit to Exotic India Art gallery and have a glance of beautiful Sculptures and Statues.
The muse of the celestial musicians the gandharvas, the apsara is a paragon of beauty and art in motion. The stone sculpture that you see on this page depicts the finest of her kind. Formed in the best proportions of womanhood, she is clad in a silk dhoti that clings to her youthful musculature and shringar fit for the queens of paraloka. With superb precision and lifelike detail, the medium has been sculpted to resemble fabric layered closely over skin.
The beauteous apsara stands under a shoot that curves barely above the bun on her head. The organic impressions on the same have been carved with considerable skill and attention to detail. An adorable parrot is perched on her delicate wrist, which she feeds with utmost care from a hand-carved bowl. She is standing with all the fluidity and grace of her lissome being, as she looks over the little head bobbing up and down over the bowl. The beauty of the apsara is not only in form and face and figure, but in the being of her body and its language. From the alluring curve of her spine and her limbs to the composure of her superfine countenance, everything about her suggests poetry and depth and symmetry. Eyes widely drawn underneath her brow; a handsome nose descending onto a gracious mouth. The washed-out terracotta monotone and the blooming lotus of the pedestal add to the gathered, feminine ethos of the composition.
DISCLAIMER: The author is solely responsible for the views expressed in this article. The author carries the responsibility for citing and/or licensing of images utilized within the text.