Why did Allahabad HC reject the bail application of Siddique Kappan?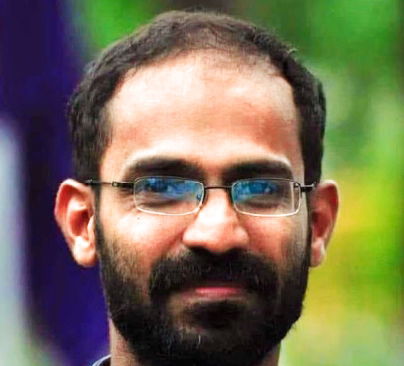 The bail application of Siddique Kappan, a so called journalist who was arrested under the Unlawful Activities Prevention Act (UAPA) and other charges in the purported Hathras conspiracy case was rejected by the Lucknow bench of the Allahabad High Court stating that "the use of tainted money cannot be ruled out." On 5th of October 2020, the police detained Kappan and three other people in the Mant area of Mathura . They had asserted that the suspects were going to Hathras in order to sabotage local harmony and tranquillity. On the other hand, Kappan's advocate has insisted that he went there to report on the Dalit girl's gang-rape and murder case. Since his arrest, Kappan is there in the jail.
Justice Krishan Pahal in his order said "Considering the facts and circumstances of the case… this court is not inclined to release the applicant on bail. The bail application is found devoid of merit. It has come up in the investigation that the applicant had no work at Hathras. The state machinery was at tenterhooks owing to the tension prevailing due to various types of information being viral across all forums of media, including the internet. The said sojourn of the applicant with co-accused persons who do not belong to media fraternity is a crucial circumstance going against him (sic)."
The charge-sheet and the fact that he was detained among other people while riding in a car demolished the applicant's claim that he was a journalist who wished to visit the scene of the Hathras, the bench said. Six smart phones, a laptop, and leaflets were allegedly among the items the police recovered from them. It was claimed that Kappan and the other accused were travelling to Hathras to stir riots and cause caste war. They were charged with raising money and maintaining a website that highlighted labour exodus, mob lynching, and Kashmir-related issues.
DISCLAIMER: The author is solely responsible for the views expressed in this article. The author carries the responsibility for citing and/or licensing of images utilized within the text.