SIMHASTHA KUMBHA MELA IN UJJAIN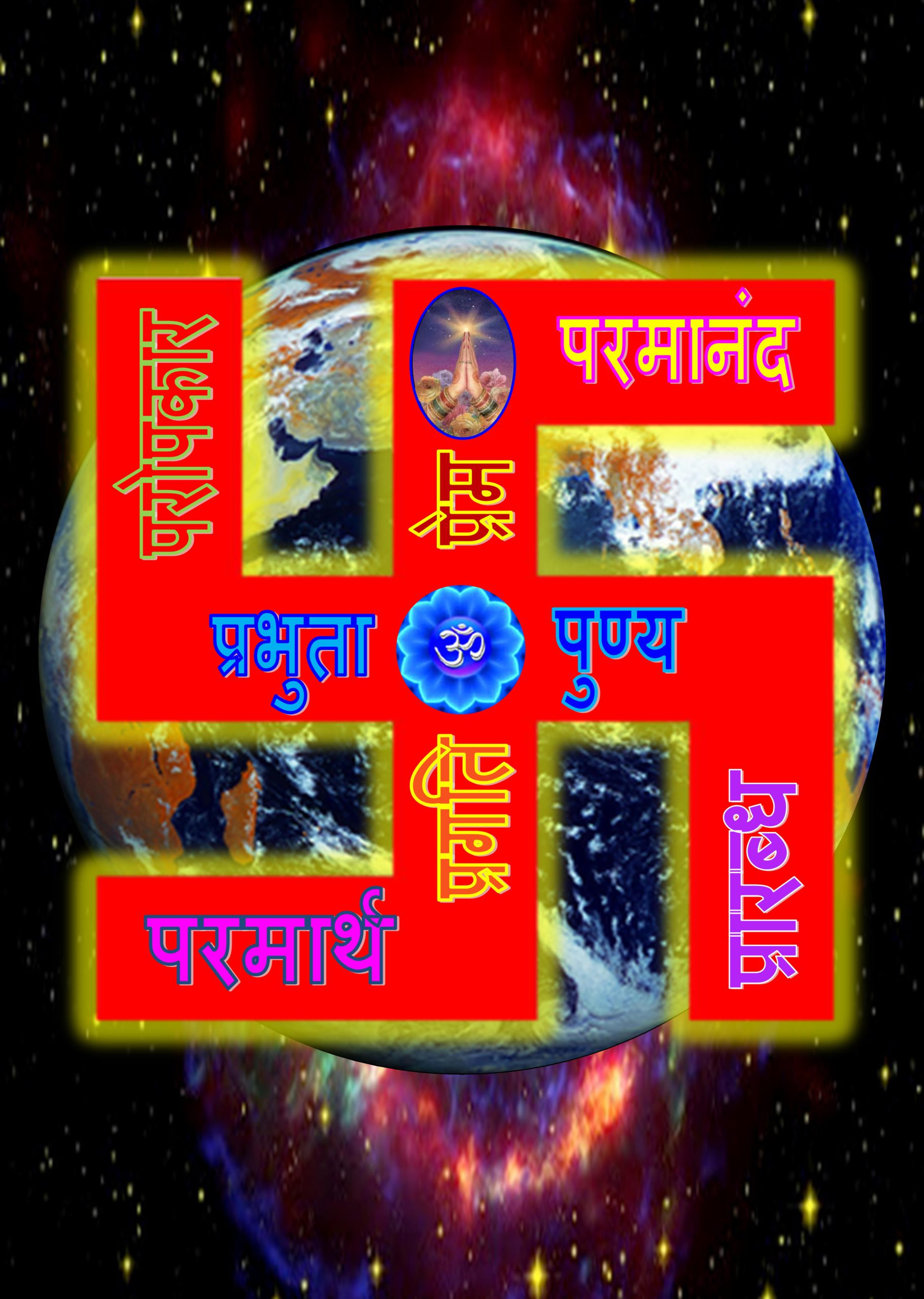 By: HEMANTKUMAR G PADHYA
Kumbha Melas are very important pilgrimage and festivals of Arya, Vedic or Hindu Dharma and its sects. It has a great significance for the naked seers or Naga Bavas of Dashanami Akhada. Kumbha Mela is a ritual of bathing in sacred rivers at designated four places of pilgrimages at the interval of every twelve years to cleanse the sins and to achieve salvation and liberation. These four designated places of Kumbha Mela are at [1] Haridwar on the bank of Ganga , [1] Prayag(Alhabad) on the confluence of Ganga ,Yamuna and Saraswati [3] Tryambakeshwar in Nashik district of Maharashtra state on the river bank of Godavari and [4]  Ujjain in the Madhya Pradesh on the river bank of  Kshipra or Shipra. The Kumbha Mela is held once in twelve years at each place and the dates are calculate according to the exact positions of zodiacs, sun and moon. The kumbha mela held at Tryambakeshwar or Tryambak are called Simhastha Kumbha Mela as they are held while zodiac Leo (Lion)  Or Hindu Astrological name Simha  remains in  the celestial position. Trayambak Simhastha Mela which is also known as Nashik Simhastha Mela and Ujjain Simhastha Kumbha Mela generally fall together in the same year or sometime falls separately in subsequent year. The significance of having bath in those holy rivers is linked to the story of the 'Samudra Manthan' churning of ocean by Devas(Gods) and Danav(demons), as described in   Bhagvad Puran and Mahabhaarat where the elixir ( Amrit) was produced and some drops of Amrit were spilled during the scuffle between Gods and demons to possess the pot (Kumbha in Sanskrit)  of elixir( Amrit). It is believed that the drops of elixir were spilled at these four places and made these places and the water of the rivers divine and holy and their water has miraculous power to cleanse the sins of human beings.
The forth coming Simhastha Kumbha Mela in Ujjain is to be held from Chaitra Shuklapaksha Purnima, V.S. 2072 ( 22nd April 2016) to  Vaishakh Shuklapaksha Purnuma, V.S.2072 (21ST May 2016) and the preparation for the big event is in full force as millions of pilgrims  will be visiting Ujjain. The most auspicious and special eleven dates for the holy l bath and Shahisnan has now declared but people can also have their holy bath anytime during the period of Kumbha Mela. Shahi Snan will be held on first day on 21st March and Pramukh Shahi Snan will be held last day of event on 22nd May 2016.  
This year's Simhastha Kumbha Mela is going to be an unique and historic event as Swami Paramahansa Dr Avadhesh Dasji, the leading saint of Ujjain and founder of International Manav Sevashram Trust and Swastik Parivar,  will be performing Swastik Maha Yagya at the event for the world peace and  prosperity  and for spiritual and environmental purity first time in this world. He has emphasized that he would be propagating the divine and sacred status of the oldest universal symbol of the world, Swastik or Swastika of Arya Dharma, race, civilization and culture.  Swami Paramahansa Dr Avadhesh Dasji's efforts to work towards the aim of educating and convincing people about real meaning and history of Swastika would definitely strengthen the world wide pro-Swastika movement started by the lovers and worshippers of ancient symbol of Swastika to reclaim and re-establish the respectable, prestigious, divine and sacred status of Swastika symbol all around the world again. Hitler's Hakenkreuz which was labelled and renamed as Swastika  by British and other western nations after WWII, was tarnished by Hitler and his Nazi regime's heinous and inhumane acts during World War Two as they misused the symbol whom they called  Hakenkreuz meaning crooked Cross. Many people suspects the conspiracy of British and Christians of western world in naming, defaming and propagating  the name Swastika for Hitler's Hakenkreuz to insult and defame Arya Dharma as they deliberately did not use the most suited and similar English word ''Fylfot'' which is synonym for Swastika  to describe Hakenkreuz on international stage. This was a deliberate attempt to save the name of Christianity as Fylfot is old religious symbol of Christian religion and Hitler was an ardent Christian too but they later portrayed him as atheist. The Western Nations of Christian faith wrongly misrepresented and misinterpreted the concept and the characteristic of ancient symbol of Swastika after WWII and they started blaming, hating, cursing and punishing the most revered symbol on this earth as it was being used by Hitler and his Nazi Party. They deliberately misled the Jewish community and exploited their pain and agony to spread hate campaign against Swastika symbol. Swastika has been universal symbol of good luck, welfare, wellbeing, peace and love since thousands of years and it has been respected, revered and worshipped by millions of people all over the world in spite of the negative propaganda and blame game waged against the symbol of Swastika by western nations of Christian faith. Since after WWII, America, Britain and European countries as well as misguided Jewish community cunningly and wrongly discredited, humiliated, abused and insulted the symbol of Swastika and demanded to impose ban on public use and display of Swastika symbol  which has been as a symbol of good Luck, wellbeing, welfare to Christian and Jews too, who proudly adorned the symbol on Synagogues and churches including the Birth place of Jesus Christ called The Nativity Church in Bethlehem, Israel. Swastika is merely a symbol and to blame the symbol for the atrocities inflicted by a cruel and mad dictator and his  fanatic followers is nothing but a madness, idiotic and ignorance.
If a fanatic parson kills people by a knife, you cannot hold a knife responsible for the act of a mad man! Swastika symbol has been the greatest symbol of mankind and it must remain so forever.
According to Swami Paramahansa Dr Avadhesh Dasji, he has establish Swastika City (Swastik Nagar) within Simhastha Kumbha Mela at Datt Akhada, Near Ram Bag, on Badnagar Road /Sadaval Road , Ujjain to celebrate Simhastha Kumbha mela and Virat Swastik Mahayagya events. He had confirmed that there will be 2700 Yagya Kunds erected where 360 quintals of Havan Samagri, special twigs of plants, grains,  herbs, coconuts, different nuts, fruits,  Pure Ghee etc. will be offered in oblation to Agni. There is also a plan to erect planet and Zodiac Vatika(garden). The exhibition on worldwide use of Swastika Symbol, significance of Swastika in other religions and science as well as significance of Swastika in Arya or Hindu dharma will be on display. The documentary film on Swastika will be shown at the event and there will be many publications on Swastika available at the stall. He has also arranged an International Swastika Conference where many scholars and seers from all over the world will be participating. Tree Plantation programme will be carried out to protect environment. The Bhumipujan ceremony was performed on auspicious day of Gudi Padva, Friday Chaitra pratipada 2072 , 8th April 2016, in the presence and with the blessings of special guest's Shri Shantisvarupanandji, Mahant Raama Prakaash Bharati of Mahaa Nirvan Akhada, Pandit Anandashankar Vyas, ShrI Ranganathachaarya maharaj, Mahamandaleshwar Shri Rajendra Das from Gujarat. The chief guest of this ceremony was Shri Machen Sinha Chauhan, chairman of central committee of Simhastha Mela. This year's Simhastha Kumbha Mela is going highly charged with Swastika theme and the positive energy of Swastika as there will be a Virat Swastika Mahaygya, Swastik Conference and  Swastik Exhibition  are going to take place first time not only in the history of India but also in the history of this planet and it would be a great lifetime opportunity for many Hindu pilgrim from all over the world  to visit the Ujjain Simhastha Kumbha Mela and to take dip into holy water of Kshipra or Shipra river with additional divine flavour and odour of Swastika Mahayagya. 
DISCLAIMER: The author is solely responsible for the views expressed in this article. The author carries the responsibility for citing and/or licensing of images utilized within the text.