Sitaram Ayurveda – 100 years of Healing Legacy (Since 1921)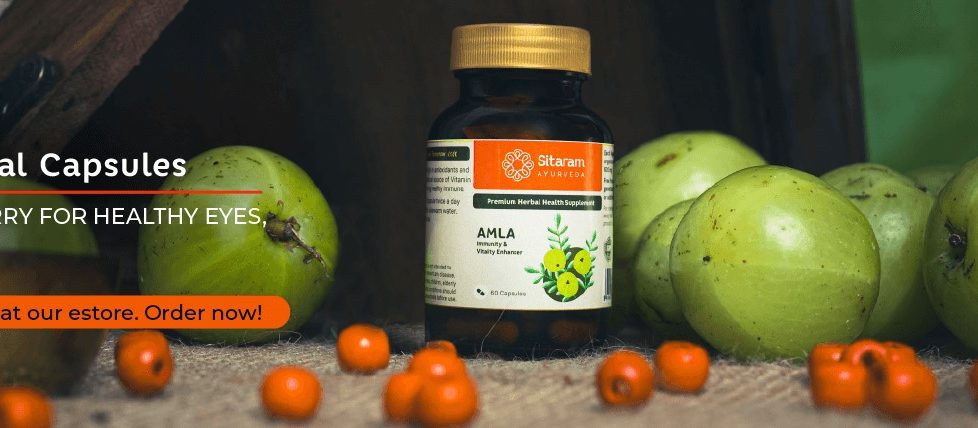 Passion, Excellence, and Innovation are our core values; Sitaram was built to heal and educate mankind through the enhancing powers of Ancient Ayurveda along with day-to-day advancements in technologies. We believe in continuous improvement of the internal and external environment with the blessings of mother nature to maintain our result-oriented aspect.
Who are we?
"As an initiative of a few of the most progressive minds in the 20th Century, we are always ahead of time.​"
We are an amalgamation of Traditional yet Modernized and Mechanized Infrastructure Facilities, a Right-minded Board of Directors, an Experienced labor force, a highly efficient administrative team, enthusiastic marketing, and sales personnel, fully-equipped Research and Development wing, and our trustworthy customers who motivate us to provide the best quality products and services to enhance mankind through Ayurveda.
Vision
To guide humanity to experience sustained optimal health to live a life full of love, passion, and happiness.
Mission
We assist our patients to become immune to all preventable diseases by providing innovative, result-oriented healing solutions and practical wisdom.
We provide online consultation & treatment for:
Arthritis

Back Pain

Diabetes

Haircare

Kid's health

Knee Pain

Migraine 

PCOD

Sexual Health

Shoulder Pain

Sinus

Skincare

Thyroid

Women's Health
For Online Consultation: https://www.sitaramayurveda.com/product/doctor-consultation/
Online Purchase Product Category:
Child Health

Dental Care

Digestive Care

General Wellness

Hair Care

Immunity Care

Joint Care

Men's Health

Mental Wellness

Pain Management

Respiratory Care

Sexual Wellness

Single Herbs

Skincare

Sleep & Focus

Weight Loss

Women's Health
Visit our Product page to purchase: https://www.sitaramayurveda.com/products/
Benefits Of Ayurveda
Ayurveda essentially means the knowledge of life. It is a precise combination of science and the art of healthy living. Ayurveda is popular for its extensive natural healing ways that work on illnesses and improve the general wellness of the human body and mind.
It does not simply mean chanting, yoga, applying packs, and massaging with oils, but branches deep into the psychological and physiological aspects of eliminating the root cause of health problems.
Ayurveda is based on the principle that to achieve and maintain health over the course of your life, you must re-balancing emotions, improve your diet, practice yoga and "pranayama" (breathing exercises), and make lifestyle adjustments.
Understanding Ayurveda
According to Ayurveda, all diseases can be broadly classified into two categories: diseases caused by undernutrition and those caused by overconsumption. Diseases caused by undernutrition are called Apatharmana Vyadi, and diseases caused by overconsumption are called Santharpana Vyadi.
As a civilization, we have reached a point where the diseases through malnourishment are decreasing, but the diseases due to overconsumption are on a rise. Obesity, Diabetes, metabolic disorders, PCOS and stress are all caused by overconsumption and a sedentary lifestyle. It is this situation that is bringing back healing systems like Ayurveda at the forefront of healthcare today.
Modern medicine has mastered the art of treating diseases stemming from malnourishment very effectively, but most deaths happening today are only a result of overconsumption. We have increased levels of stress, emotional turmoil and mental health issues. To address this, we need a more holistic health system like Ayurveda today more than ever.
Ayurveda teaches the importance of holistic health. It teaches the importance of healthy food, lifestyle, rituals, emotional hygiene, seasonal cleansing and boosting your overall immunity. An Ayurvedic lifestyle focuses on raising your innate immunity and vitality. Basically, in a world where we are suffering from overconsumption, Ayurveda advocates minimalism and helps us get the best of both worlds.
Our body communicates to us through symptoms such as pain, headaches, spasm, fever, skin rashes, fatigue, arrhythmia, low appetite, allergies, sleeplessness, low appetite, diarrhoea and vomiting. If you analyse these symptoms, they represent the actions of our body by eliminating things it does not want. Likewise, when there is a block or decreased functioning in any part of the waste removal system in our body, metabolic waste will accumulate. This accumulated metabolic waste, referred to as "Aama" in Ayurveda, becomes toxic and is the root cause of all known diseases. Aama in turn attracts and makes the body more vulnerable to all kinds of diseases.

Contact Us:
Sitaram Ayurveda (P) Ltd,
III/475 A, Gandhi Nagar Road, P.O Nedupuzha, Thrissur, Kerala-680007. INDIA
Phone: +91 8137 899 899
Email: support@sitaramayurveda.com
Website: https://www.sitaramayurveda.com/
Social Media Links:
Facebook: https://www.facebook.com/sitaramayurveda/
Youtube: https://www.youtube.com/channel/UCWDHMyZ3Qjo85zF-2YxudlQ
LinkedIn: https://www.linkedin.com/company/sitaram-ayurveda-pharmacy-ltd/
Instagram: https://www.instagram.com/sitaramayurveda/
Amazon: https://www.amazon.in/stores/page/243867A8-4955-4158-9CBF-FF9CA5DA52AF?ingress=0&visitId=8b314381-501a-44a2-8bb1-0e4f940b8ae0
DISCLAIMER: The author is solely responsible for the views expressed in this article. The author carries the responsibility for citing and/or licensing of images utilized within the text.