Stern Warning to Bollywood: Stop demonizing "Sanatana Dharma and its Varnas" Else get ready to face Dire consequences.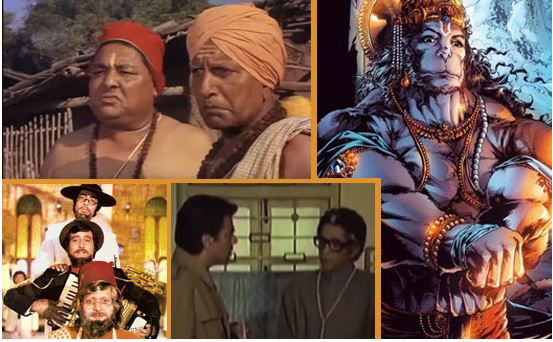 In Hindi cinema music, Rama, Krishna, or any Sanatana reference or even chaste Hindi, are conspicuous by their absence. 'Allah', Maula', and 'Ali' proliferate songs. Urdu/Hindustani has completely taken over
Hindi songs are rare – they're at best Hindustani (a mix of Hindi & Urdu). Where are songs like hari bhari vasundhara me neela neela ye gagan sung by Mukesh (Boond Jo Ban Gaye Moti, 1967. Producer – V Shantaram; Music – Satish Bhatia, Lyrics – Bharat Vyas).
It is often seen as the 'fascination of the Hindi film world that has been partial towards Mughal themes.
But my understanding is that it has become a culture in and by itself given the political history of this supposedly artistic universe which in reality is a horrifying and Putrid fact. Do you agree?
Bombay (Mumbai) "Emerging Bollywood City"
The emergent ecosystem, especially, in Bombay in the '30s was all about party politics and economics, and as a corollary, about art consumption. This is the broad theme of this essay
The popularity and most importantly, the appeal of a song will depend on the distribution of narratives aimed at developing tastes. Sales of strategic narratives grow in direct proportion to the extent an audience is influenced. In that, the popularity of a film with a certain ideological position is a good measure of how much that ideology has been entrenched[1].
So, if the distribution of a film is controlled by vested interests, then its visibility will also be controlled. For example, ghazals will outnumber say, geets as has clearly happened. Exclusive eulogy of these ghazals by the said ecosystem elements on all forums and complete neglect of geets is nothing but the planned cultivation of taste and of opinion.
While Dadasaheb Phalke's Raja Harishchandra (May 1913) is considered to be the first Indian movie and was based on an ancient Sanatana theme, Alam Ara (March 1931), the first Indian talkie was based on a Parsee play. Both were phenomenal successes. But in Alam Ara, barring one, darasa bina tarse hain naina most of the songs were Urdu ghazals.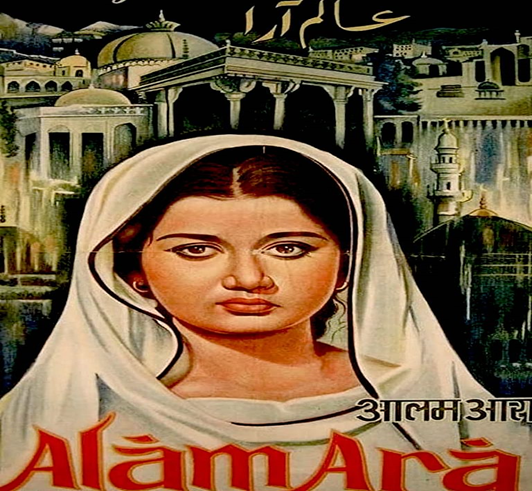 Let's remember the first song (in Urdu) De De Khuda Ke Naam sung by Wazir Mohammed Khan, has clear Islamic exhortations prima facie,
De de kuda ke naam pe pyaare,
taakat ho gar dene ki.
kuch chaahe agar, to mang le mujhse
himmat ho gar lene ki.
Give in the name of God my dear,
if you have the guts to give.
if you need anything, ask me
if you have the courage to accept it
Guys,isn't it the dullest lyrics?
Quick Glimpse of Bombay (Mumbai) Pre-Independence History
Realizing the power of this new medium, the following writers' groups were formed in the 1930s, again dominated by Muslims, but clearly masquerading as the Left:
The Indian Progressive Writers' Association: London,1935.
The Progressive Writers' Association: Kolkata, 1936.
The All-India Writers' Association: Lucknow, 1936 led by Syed Sajjad Zahir and Ahmed Ali at the Rifa-e-Aam Club, who invited Syed Fakhruddin Balley to join. Writers and poets like Hameed Akhtar, Faiz Ahmad Faiz, Ahmad Nadeem Qasmi, Saadat Hasan Manto and Ismat Chughtai joined.
The All-Pakistan Progressive Writers' Association: Pakistan, 1947.
It must be noted that the most influential filmmaker, critic, and script writer of that time i.e., 1950 to 1970, Khwaja Ahmed Abbas, was part of the PWA and Indian People's Theater Association. It is clear why Hindi movies were used as a powerful tool to systematically dismantle the Sanatana worldview. Each Sanatana value was deliberately misinterpreted by these Leftists
Doraiswamy's (2018) has cleared given eulogy of K.A. Abbas and the Leftist
The Nehruvian vision shaped the ideological horizon of the '50s and given the presence of a Marxist line in Nehru's thinking, its coming together with the IPTA line did make the ideological scales weigh in favor of a Left orientation in the narratives of the time. Directors, scriptwriters, songwriters, composers, actors all left their progressive imprints in the films produced during those times. Among the well-known actors who had an allegiance to the IPTA were Balraj Sahni, A.K. Hangal, and Utpal Dutt; well-known music directors included Anil Biswas, Salil Choudhury, Hemant Kumar, and Ravi Shankar; songwriters Sahir Ludhianvi, Majrooh Sultanpuri, Prem Dhawan, Shailendra, Kaifi Azmi were associated with the PWA and IPTA; scriptwriters K.A. Abbas (also a director) and V.P. Sathe were IPTA members; directors Bimal Roy, Shombhu Mitra, Mohan Sehgal were closely involved with the IPTA, as were the dance directors Uday Shankar and Prem Dhawan (who choreographed songs in Do Bigha Zameen (Two-Thirds of an Acre of Land/1953) and Naya Daur (New Age/1957)1.
Let's understand: What is Bollywood Agenda Post-Independence?
Bollywood's unique traits of secularism are hidden from none. Their penchant for pious characters from the minority community often at the receiving end of the goons from the majority community is well known to all. When it comes to portraying villains, Bollywood has always relied on their tried and tested formula: 'Saffron or Sanatana Terror'.
Much before Congress party owner Gandhi's and his cronies made this term a nightmare for the Hindu community during the UPA era, Bollywood had propagated their own version of Saffron Terror, by portraying Hindus varnas as dreaded, heartless villains.
How Bollywood dances in tunes of Pakistan's Underworld Terrorist Groups is well know fact.
If we go deeper into how the villains have been portrayed in Bollywood, we'll find almost without fail that a large chunk of the nastiest Bollywood villains has been devout Hindus, rather disgusting ones to be precise. Am I right?
Deep Dive into Bollywood Nasty Propaganda of Demonizing Sanatana Dharma
The trend of demonizing Sanatana Dharma is not something that has just cropped up out of nowhere but the signs were quite visible in the late 50s itself, and what better to explain this than the greatest movie of the century "Mother India"? India's first submission for the Foreign Language section of Academy Awards, Mehboob Khan's "Mother India", had begun portraying stereotypes in the worst way possible, including a blood-sucking, a lecherous moneylender who went by the name "Sukhi Lala". However, the dramatic premise and the hype around the movie aggravated by its nomination for the Oscars suppressed the simmering discontent soon enough.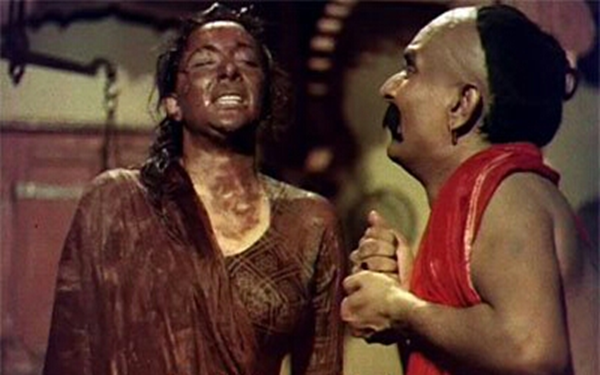 The following decades of the 60s and 70s focused less on such Hindu bashing and more on toeing the lines of the incumbent "Ruling Congress Governments".
Time to remember how Bollywood actors like Dilip Kumar (Muhammed Yusuf Khan) appreciate the Emergency imposed by Dictator Indira Gandhi Government in June 1975. If true Santani Patriots like Kishore Kumar opposed it, then his songs were banned on Air India Radio. This is the "Congress Era".
The phenomena of demonizing Sanatana Dharma multiplies many folds in the 80s, and by the 90s, this trend became as normal as with almost eight out of ten Bollywood being either tyrant feudal lords or heartless moneylenders or racist priests of the worst order and all characters are from ONLY ONE RELIGION "HINDU".
But as Hindus, we have the habit of ignoring our dharma mockery else World Secularism will be in biggest problem ever ?.
Time to open Bollywood Treacherous Ideology towards Sanatana Dharma
Let's take a look at how Bollywood is tarnishing 4 Varnas of Sanatana Dharma and not to mention that the most dreaded villains from the early 80s to the current 2018, And ironically most who played the role of villains are are Hindus ☹: –
Kshatriyas: –
Since the early 1980s, the once regal and majestic Kshatriyas have soon degraded to tyrant, lecherous but powerful feudal lords.
It kind of began with Raj Kapoor's 'Prem Rog'. Labeled as 'India's Showman', Raj Kapoor is also notorious for grossly stereotyping the Hindu community as promiscuous, tyrant folks. If one has seen Prem Rog, they'll know how they've defamed the Kshatriya community by showing Raza Murad as a tyrant Thakur, who lusts on his younger brother's wife and even goes to the extent of raping her, while conveniently hiding behind the façade of customs.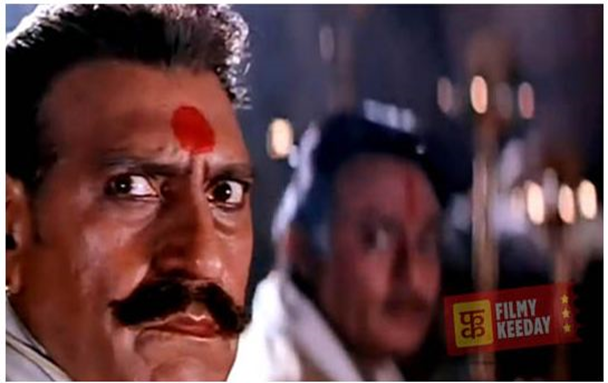 The stereotyped Thakur in every random movie would terrorize villagers, lust on young women, and murder anybody who tried to raise a voice against them. What began with Prem Rog, was soon undeservedly popularized by Amjad Khan in the rather cringe-worthy "Himmatwala", where he portrayed the role of "Sher Singh Bandookwala", who terrorizes the village and forces the protagonist's father, a schoolmaster to abandon his family[2].
Here is the ever-ending List: –
Bhagwat Chaudhary [Ram Teri Ganga Maili 1985]: – Lecher, Trafficker
Thakur A M Singh [Dance Dance, 1987]: – Rapist, Murderer
Thakur Bhupendra Singh [Aaj Ka Arjun, 1990]: – Tyrant, Murderer
Barrister Indrajit Chadha [Ghayal, 1993]: – Lecher, Charlatan
Thakur Durjan Singh [Karan Arjun, 1995]: – Tyrant, Murderer
Brigadier Rudra Pratap Singh [Shaurya, 2008] [This stereotype is unforgettable]: – Tyrant
Dukey Bana [Gulaal, 2009]: – Tyrant, Murderer
Thakur Bachcha Lal [Dabangg 2, 2012]: – Tyrant, Murderer
Ramadhir Singh [Gangs of Wasseypur, 2012] – Tyrant, Murderer
Brahmins: –
In addition to the Kshatriyas who were grossly misrepresented in Bollywood, the other Varna "Brahmins" too are portrayed as a brutish community. Unfortunately, at the receiving end of every criticism and atrocity since Independence, the Brahmins have had the worst in terms of representation in Indian cinemas, shown as either scheming musclemen or degraded racists of the worst order, with no morality at all[2].
Anyone remembers the below scene from the 1978 film "Ganga Ki Saugandh" by Sultan Ahmed. The song was sung by Lata Mangeshkar. The movie stars Amitabh Bachchan and Rekha.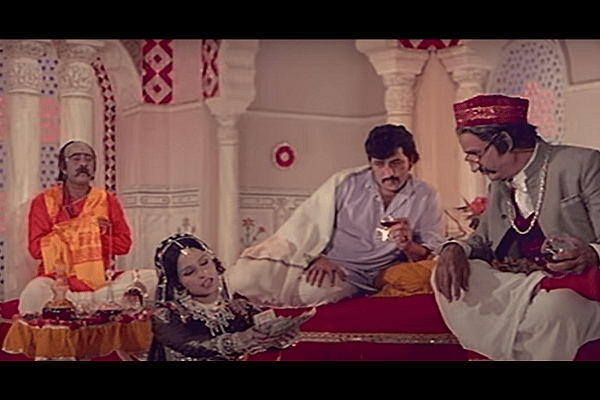 A Hindu priest clad in saffron clothes, wearing rudraksha while chanting his mala is watching the Mujra. Kothe Wali in her song exposes the fake religion of idol worship of the pandit, calls it a blot on society. His religion loots. He is a harjaai. He has made "Patthar" a god, in whose protection he commits thousands of crimes. He is not a human. He has nothing to be proud of. His work, his religion are so bad that nature itself is embarrassed. And Thakur is a Thakur a "Kshatriya"[3].
So, be it the horrible rapist Gokul Pandit from "Dushman", or the opportunistic Subodh Mulgaonkar from "Zakhm" [which is ironically a masterpiece for many], the Brahmins have also been defamed by Bollywood in ways one cannot even fathom. Probably one of the most disgusting portrayals of a Brahmin would undoubtedly be the character of Pandit Jagannath, essayed by Piyush Mishra in the movie "Matrubhoomi", released in 2004.
Even today, in 2018, the situation has hardly changed, and some still think like Anurag Kashyap, that a tyrannical Brahmin would be more than enough to set the cash registers ringing in Bollywood, as he attempted shamelessly with his movie "Mukkabaaz".
Following are some other examples of how Brahmins have been misrepresented, even defamed in Bollywood: –
Vijay Agnihotri [Anjaam, 1994]: – Tyrant, Lecher, Stalker, Murderer
Lajja Shankar Pandey [Sangharsh, 1998]: – Tyrant, Serial Killer
Langda Tyagi [Omkara, 2006]: – Charlatan, Murderer
Raghav Chetan [Padmaavat, 2018]: – Lecher, Traitor
Vaishyas: –
Even the trader class in the Hindu community, i.e., the Vaishyas haven't been spared by Bollywood as well. They have been equally vilified by Bollywood as greedy, blood-sucking Baniyas who only know how to extract money, by hook or by crook.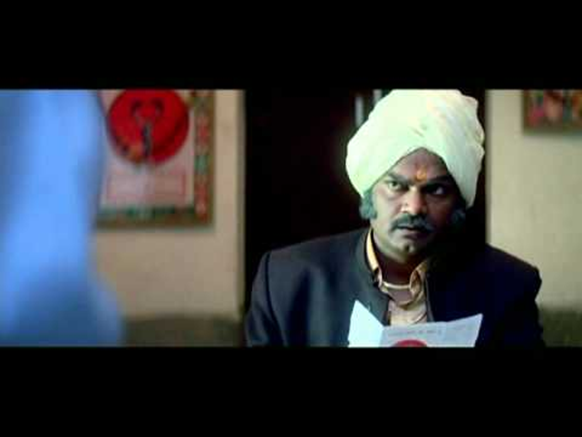 From the early days of "Sukhi Lala", the notorious moneylender in "Mother India", to the times of the scheming "Narayandas Munim" from "Himmatwala", essayed by the comedian Kader Khan, the Vaishyas have been stereotyped to levels ad nauseam[2]. Following are some other examples that are testimony to Bollywood's inherent bias towards the Vaishyas: –
Lala Gendamal [Kishen Kanhaiya, 1991]: – Tyrant, Murderer
Ram Bandhu Gupta aka Mirchi Seth [Sarfarosh, 1998]: – Charlatan, Arms supplier
Jogia Seth [Khoobsurat, 1999]: – Gangster
If you think this is a complete list then you are completely wrong. This list is not even a fraction of the systematic vilification.
Bollywood has been doing to our subconscious minds for years. For decades, they have successfully managed to brainwash generations with mediocrity, so much that they consider such absurd principles to be sacrosanct. Need we remind you of the way some of the youth have defended the vilification of Hindus in "Mukkabaaz" and "Quantico"?
Sadly, there is little to negligible mention of such gross vilification, mainly because of two reasons.
First, Hindus are not much concerned at all about this absurd stereotyping, and
Second, for the liberal intelligentsia, such atrocities do not exist at all.
Not many remember this, but a Hindi movie scene, starring Shiney Ahuja as a Catholic priest in "Sins", was banned before its release, just because it exposed the promiscuity that Roman Catholics are well notorious for. Contrast this with the absolute ignorance of the Brahmin bashing Anurag Kashyap did in "Mukkabaaz". Was that not Bigotry?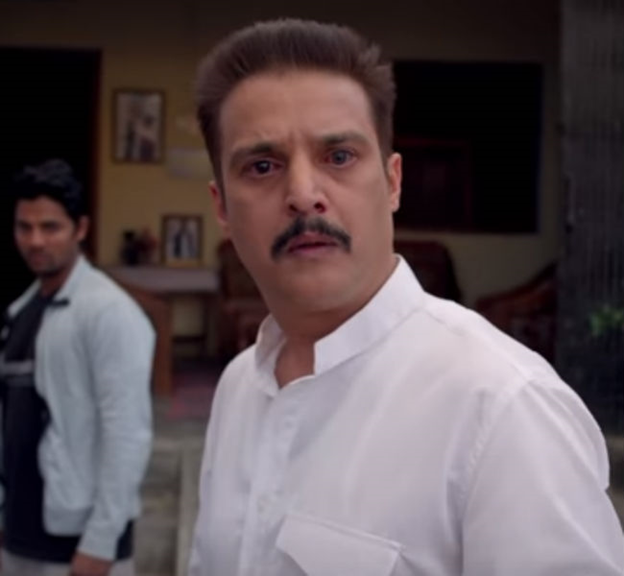 And this is not even an exhaustive list, this is just a top-of-the-mind list. If we start documenting all the Hindu characters who have been portrayed as villains, I will probably need a library having year-wise movies that demonize World's Oldest Peaceful Religion "Sanatana Dharma."
But there is saying that There is hope at the end of Tunnel and its fits here my dear  Sanatanis.
The way "Mukkabaaz" has tanked at the box office, despite the Brahmin bashing on its sleeves, and the way films like 'PARMANU' have succeeded against all odds, especially with a Kashmiri Pandit bureaucrat as the protagonist, speaks volumes about the slow but steady change. Even in some of the big-budget movies, Hindu heroes do set the cash registers ringing.
We hope that the Hindus Verna vilification soon becomes a mere black page in the history of Indian cinema. Given that cinema is considered to be a 'soft power' in influencing any nation's thinking, the Indian Government and Censor Board will be certainly referend to make Bollywood a better place but it has to happen in true spirit.
The time has come that we should stand against Bollywood and tell "Either Stop demonizing Sanatana Dharma immediately or get ready to be buried with your botched outlook".
---
[1] Origins of the Islamisation of Hindi Cinema (dharmadispatch.in)
[2] Bollywood and its penchant for Hindu upper caste villains (tfipost.com)
[3] Why Bollywood Pushes Hateful Stereotypes Of Hindus Created And Cemented By Foreign Colonial Rule (swarajyamag.com)
DISCLAIMER: The author is solely responsible for the views expressed in this article. The author carries the responsibility for citing and/or licensing of images utilized within the text.