Struggles of a Kashmiri Hindu Child & State bias Against Hindus – Part 2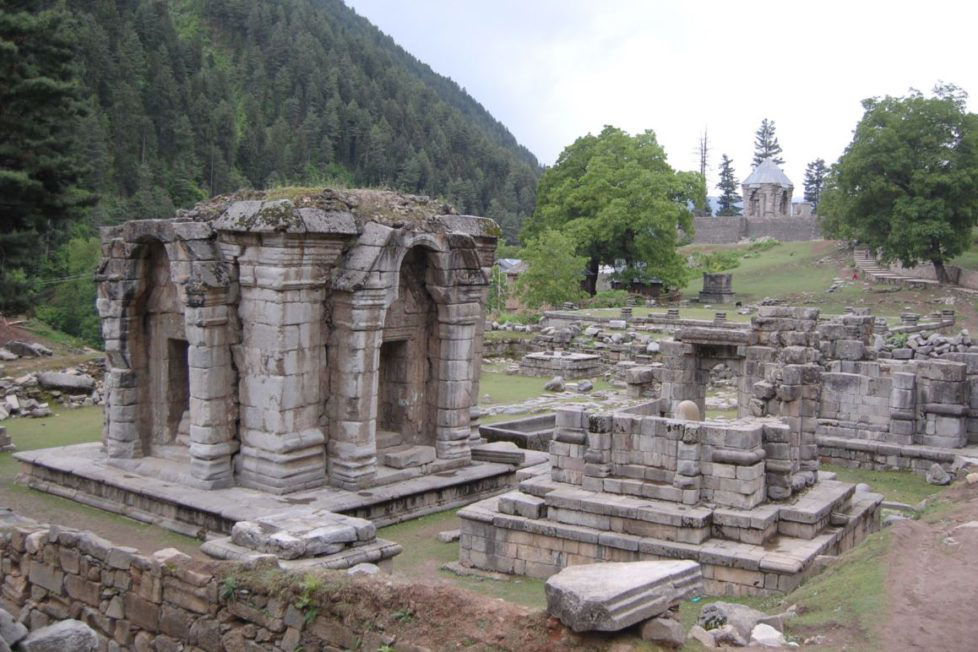 Part 1 – https://kreately.in/19-july-1965-day-i-left-kashmir/
I do not know when I was admitted in Mission School ( later name changed to Central School) but roughly it must have been in 1953 in KG which I vividly remember…The class teacher was Pt Janki Nath Mattoo, a fine and noble teacher who was born to love kids and had a knack for managing children of different attitudes and behavior. I remember there were a lot of pictures and wooden animals in the class and the revered teacher would talk to every child fondly and with a broad smile…Children were generally of mixed lot; some were noisy and some were quite…Probably I was quite as I am told
School was situated on the banks of River Jhelum and so we could see visitors in boats moving on the river and enjoying the ride…The recess was for 45 minutes and we would watch these boats during recess. It was fun, when a "foreigner" would wave at us and we would wave back…
For going to bathroom one had to seek permission and take a pass, a wooden block representing a Valid Pass for going to bathroom. This is what I remember of my KG..
The next I remember is that I got a promotion from 1st standard to 3rd standard; I did not study 2nd standard. The uniform was red shirt and Khaki knicker (Half Pant )
I would leave my home at about 8.45 AM to reach school by 9.00 AM..The school as hardly hardly 300 meters from my home if I crossed the river by boat…but I used to take the Fateh Kadal bridge to cross over and the distance was about 1KM…The school would close at 4.00PM..Before going to school I had lunch at 8.00 AM and it consisted of Rice and mostly collard green (HAK) and a little curd,. And some times it would be knol -Kohl and sometimes it would be turnip..
There was no system of tiffin those days. One had to return home to have tea and snack called Kulchewur in Kashmiri…later dinner was the same morning stuff of rice and vegetables dishes of the morning
My late father was a teacher in Govt. College, Khanabal, Anantnag for about 7 years and was transferred to Amar Singh College, Srinagar(probably in late 1957). So he would take me to stay with him in Anantnag where he had rented a room to stay…He would come home on Saturdays and return to Anantnag on Monday Mornings..I used to be alone when he would go to college and sometimes he would take me to college where I would play on my own till he finished his lectures..which would finish by about 3 PM.
My father had employed a helper, Swami Raj..who would help with cooking etc and so there was no problem staying with my father for I was too attached to him and I
always wanted to be him only..I did not really want to go to school. But I had to go and so when back from cosy Anantnag I reluctantly went to school.. Anantnag besides our second home was surrounded by so many beautiful gardens and I sometimes would visit them and enjoy..
I remember going to Achabal Garden quite often..The most attractive spot was Nagbal spring..We used to go to Nagbal daily hardly 200meters from our place of stay..We would take bath in the fresh cold water and then see the temple and worship on daily basis..It was fun and refreshing…
The school life at Mission School was boring..I was not interested in learning the same thing again and again..Unfortunately I had to bunk school at times to cut down on my boredom..I would leave my home in the morning as usual but instead of going to school I would go and sit on the bank of river Jhelum just near my school ..There I would
watch boats and people moving around throughout the day till it was time to go back home..
Some times I would go to my mothers place and meet my maternal uncle who was always happy to see me and he would give some money to buy toffees..I would give all sort of excuses for coming at odd hours in the day..However this did not last for long and I had to attend school regularly..
Teachers in 5th Standard were strict and would check home work regularly..I used to finish the home work in school itself and only sometimes I would do it at home..
After the untimely death of my father in 1958 my school was changed from 6th onwards. Now it was D A V High School, Magarmal Bagh, Amira Kadal..about 5-6 KMs from my home and I used to go on foot daily along with all the boys who were living nearby and attended the same school..
There was no concept of School Bus at that time..Either you had to have a bicycle or you had to go on foot. The school was good and more strict than the previous one and teachers were were punctual and strict and tough. I struggled to learn English as it was virtually an English school..
Once there was a class test for mathematics and the result was announced after a week..The teacher distributed back the answer sheets to all the boys except me. I was nervous and shocked…The he asked for Ravinder and I stood up..Some boys had done badly and some of my friends had done very well and even the best boy of the class
had scored less than 100% marks…So I was nervous..He said how did I manage to get 100% when I am new to school and that best boys of the class could not score 100%..I said I do not know but that I found the questions easy and I had learnt it from the class itself…He was very happy and he patted me…
One Bhajan Lal sopoori was my class mate..He is now famous musician in India..Vinoo Vinod Chopra was a class junior to me in D A V High School..He is now Film Director in Hindi Film Industry. Tej Krishen Ganjoo remains my constant friend from class 6 till date..He has always helped me in a number of ways including giving me pocket money and also presented me a coat for winters ..He is a saint and still does help people in Jammu..He has become a big social worker after retirement in Jammu. Dr Maharaj Krishen Mam another class mate is a famous doctor-surgeon..still practicing in Jammu after having retired from Chirstian Medical College Ludhiana.
I passed my Matriculation in 1963 with good marks and rank but I did not understand anything..All were happy but there was not at all any celebration like we do now whenever someone does well in exams..
I took admission in Amar Singh College for Pre University course. I went all alone, about 8 Kms from my home in Fateh Kadal on a bicycle. I met One Prof. Jagan Nath Dhar ,HOD of Physics deptt and who knew my father and uncle and introduced myself. He got emotional on seeing me and hugged me tightly and took me to Principal's office for seeking some concession in admission fees, which he readily granted when he came to know that I am the son of Late Prof Prem Nath, a Mathematics teacher in the same A S College, who passed away in 1958..
I completed all application forms & formalities all by myself and started going to college from next day. Life was good ..Mostly reading and exams and teachers were very good and caring. I made a number of friends but mostly it was alone as most of my friends were from rich and well established families..
I passed Pre University again with good marks and tried to seek admission in REC, Srinagar..I was denied admission on account of underage, where as Muslim boys with more than 100 marks less than me were admitted and there was no bar for them being underage. I was terribly dejected and wept because there was no one to help..
I had to again seek admission in Amar Singh College for T D C -part course and I reluctantly cleared the exams with less than good marks.
One day I was playing Trump Cards game with my friends at their home and I saw a Newspaper , "Martand' lying there. It had an advertisement from Jadavpur University seeking applications for admissions in various disciplines in Engineering College. I grabbed that paper and sent a postal order of Rs 2.00/ along with a hand written application to Jadavpur University Registrar for the Application Form. My uncle suggested to give first preference to Telecommunication Engineering and second to electrical and third to Mechanical..I did so and sent the application with a postal order of Rs 5.00/
Rest is history…I received a telegram that i was selected for Telecommunication Engineering and that classes star from 19th July 1965………….
DISCLAIMER: The author is solely responsible for the views expressed in this article. The author carries the responsibility for citing and/or licensing of images utilized within the text.