The business behind WHITE people loving India, Indian Food, Movies, People #karlRock

The recent Karl Rock controversy has made me go back to an article I had written sometime back about a spurt in White people suddenly falling in love with Indian, Indian movies, food, people etc.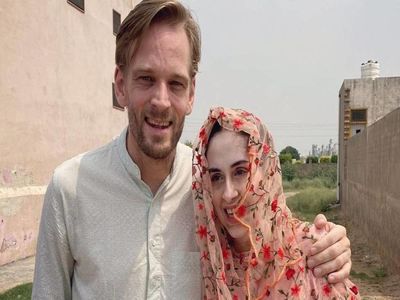 It is not that they have suddenly discovered India , what they have discovered is a country full of foolish people(1.3 billion of us) , with cheap data , who go crazy when some white person love us , our movies , food , sports and we keep watching their videos to help these mart a$$es make money . Yes that is what this sudden love for most populous nation with youtube is all about .

All Social media giants are banned in China , so that makes India the most populous country with Social media Giants . Our data being the cheapest in the world , makes us the largest population of youtube users or viewers . And we Indians are suckers for white people appreciating our culture , language , food , cities , festivals , people . We watch them AGAIN and AGAIN , And what we do is help them get rich by their content ads by Youtube. YES . We foolish indians make these White people rich by watching their videos "falling in love with India" videos.
That is what this sudden love for India by White people is all about .Many of them become celebrities with million of followers in India . Getting a couple of lakh views for any video is not a big deal in India specially if you are a white man who is posting about India . Every 1 million views is at least 1k $ and that keep increasing as more and more people watch the videos.
It was Indian T Series that beat PewdePie .
It does not end there , reaction videos, the simplest , no nonsense get rich quick .Where white Americans watch Indian movies, songs and react and get easy money . All these white people need to do is to come to India (many times not even that ) and just praise Indian, our food , culture , songs , movies and get views and get rich .
This guy became a mini celeb just dancing to Indian songs .
https://www.youtube.com/watch?v=YnOw8IUBfnc
https://www.youtube.com/results?search_query=americans+react+to+indian+songs
It's all about the money honey . Stop making them rich .
DISCLAIMER: The author is solely responsible for the views expressed in this article. The author carries the responsibility for citing and/or licensing of images utilized within the text.