The CIA penetrated every sphere of #UPA, states Natwar Singh, former MEA Minister.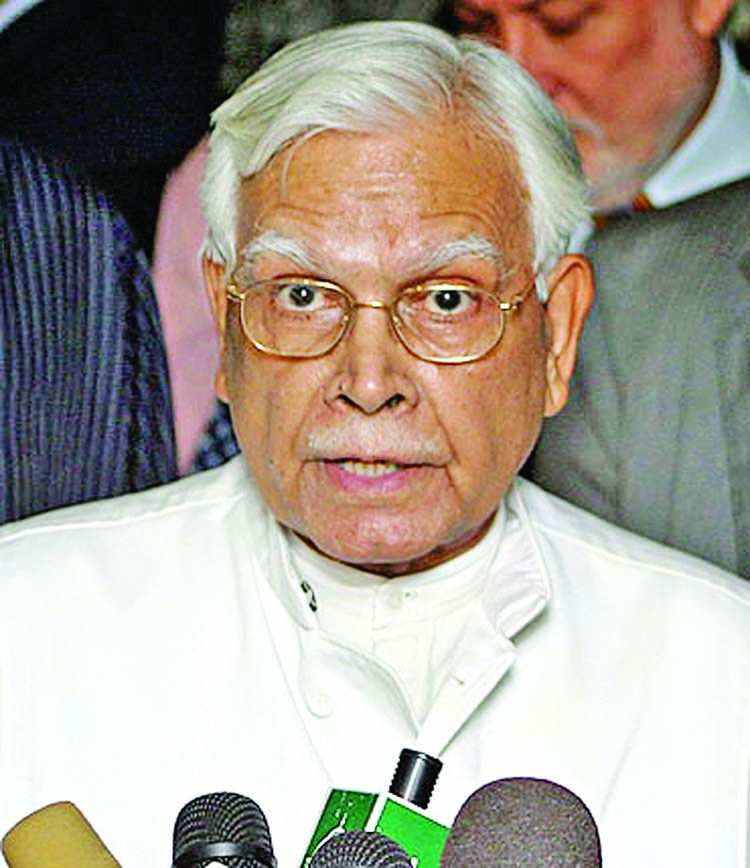 The former external affairs minister also alleged that Washington tried its best to stop Pranab Mukherjee from becoming the finance minister in the Manmohan Singh government.
Former external affairs minister Natwar Singh, whose book has already triggered a big controversy, has alleged that the US exerted pressure on then prime minister Manmohan Singh in the choice of his ministers and also claimed that CIA agents had "penetrated deep into every sphere of decision and policy making of the UPA regime".
"At one stage when Manmohan Singh was trying to dissuade me from becoming the foreign minister because of Washington's active opposition to my name, he confided in me about the all-pervasive influence of the Americans in the Indian power set-up," Natwar Singh said in an interview to a news channel.
Natwar Singh's autobiography "One Life is not Enough" has already created a stir in political circles by claiming Congress president Sonia Gandhi had access to key government files and that her decision to not accept the prime minister's post was influenced by her son Rahul Gandhi, who feared she might be assassinated like his father Rajiv Gandhi and grandmother Indira Gandhi were.
Natwar Singh also alleged that Washington tried its best to stop Pranab Mukherjee from becoming the finance minister in the Manmohan Singh government.
"They (US diplomats) were lobbying hard for Montek Singh Ahluwalia but somehow could not succeed in making him the finance minister," he said.
Natwar Singh, who had been a close confidante of Sonia Gandhi in the past, said that both Sonia Gandhi and Rahul Gandhi cannot escape the responsibility of bringing the party to its present hopeless tally of 44 MPs in the Lok Sabha – the lowest ever.
He, however, contended that a Congress minus the Gandhi family would fare worse.
"But remove the Gandhis from the scene and the party would be reduced to just four MPs," Natwar Singh said.
Natwar Singh, who has described Sonia Gandhi with harsh words such as "secretive" and "Machiavellian" in his autobiography, further criticised her for surrounding herself with sycophants.
He questioned the continuation of Ahmed Patel as her principal political advisor for long.
"What qualifications and experience Ahmed Patel has to be the principal political advisor to the Congress president? What is his vision of India… he has no vision! It's people like these who have brought the Congress party to this sorry state," Natwar Singh said.
Source: https://www.indiatoday.in/india/story/natwar-singh-cia-upa-sonia-gandhi-manmohan-singh-congress-202848-2014-08-04 | Image: The Asian Age
DISCLAIMER: The author is solely responsible for the views expressed in this article. The author carries the responsibility for citing and/or licensing of images utilized within the text.