The Lie Called the Delhi sultanate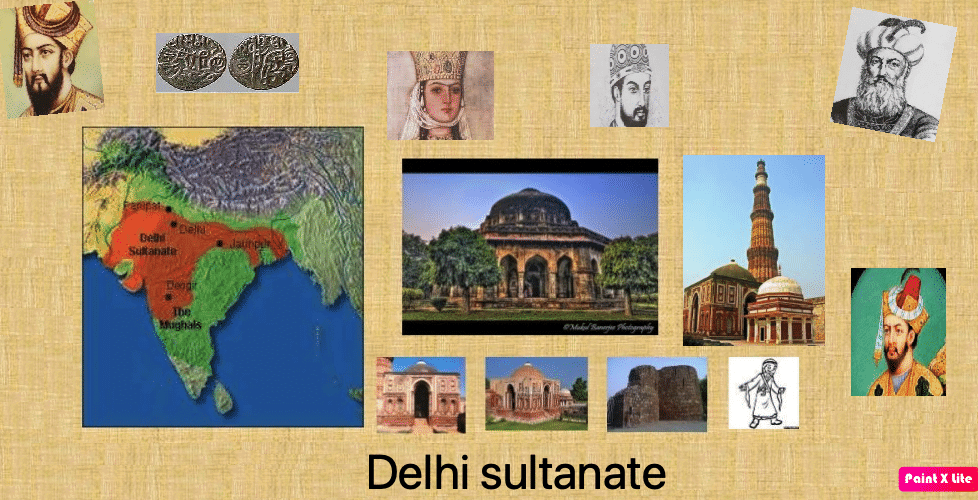 For seventy years , Congress taught us White lies .
We were taught that Tughlaqs ruled India from 1321-1399 AD.
Google Tughlaq Dynasty and you see the image on the left.
Maharana Hammir Singh of Mewar defeated Mohammad Tughlaq at Singoli in 1336 AD , and imprisoned him like a mongrel for six months at Chittor .
Vijaynagar kings rose during the time of Tughlaqs too .
The map on the right denotes the two Hindu kingdoms .
So beloved Hindus , what we have been taught as the Delhi Sultanate was a bunch of robbers whose rule extended in a patch from Yamuna to Mehrauli .
The thousands of miles of Mewar and Vijaynagar kingdoms never existed according to the NCERT textbooks that our children read.
Fortunately for us, the English education hasn't percolated more than 5% of Hindus, hence 95% of Hindus are still proud of their ancestors who fought and kept us Hindus.
Internet will expose the Leftist Jehadi cabal.
Nothing can save them now.
The truth will reach every Hindu home.
We fought this evil mafia for 1400 years.
We will fight them for another 1400 if needed.
Har Har Mahadev !!
DISCLAIMER: The author is solely responsible for the views expressed in this article. The author carries the responsibility for citing and/or licensing of images utilized within the text.