The pegasus flop-show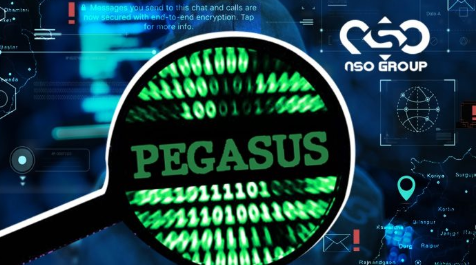 A report published on 18th june by the controversial web portal, The wire, kicked up quite a storm in India. It made a sensational claim that 40 odd Indian journalists were on a hacking list of an unidentified agency using Israeli spyware, Pegasus.
The wire was in collaboration with 16 international publications including Washington post, The Guardian and Le Monde to publish the said report. It's based on investigation conducted by Paris-based media non-profit organisation, Forbidden stories, and rights group, Amnesty international.
The report was published just ahead of monsoon session of parliament. Congress party which is completely bereft of any positive agenda for the country is going to town with the alleged claim of snooping. They are also derailing parliamentary proceedings on the issue.
After a lot of brouhaha over the report, Amnesty international has refuted its own alleged investigation on which entire story of The wire is based. Amnesty has clarified that the 40 odd journalists might be in the wishlist of agencies to snoop on, in contrast to the claim that they are being snooped on already.
Hit stories of such nature appear regularly on notorious web portals like The wire, Quint, The Caravan etc. They are designed to stir controversy, fuel anti-government sentiments in the country and to give the doddering Congress a crutch to stand on. One of many such red-flag operations in the past, it has started fizzling out already barely a few days after a lot of sound and fury was generated over it.
The hit-job masters, like chameleons they are, have promptly switched tack to include on the list of snooping names of politicians, including some ministers of the current government, namely IT minister, Ashwini Vaisnaw, OSD to Mrs Smriti Irani and some others. Now, this clearly is a foul attempt by the mischief-makers to plant seeds of suspicion in the minds of ruling party members against one another. It's not too difficult to see through their game-plan.
What is suspected to be at play here is something larger and a different ball game altogether. The leftist gang, Congress and their cohorts in the media might be in real fear of being snooped on. Because they have many skeletons in their cupboards. They are getting increasingly restive, not being able to hatch conspiracies with forces inimical to India, fearing they might be caught red-handed.
This fear is what they are playing up as some sort of big revelations of snooping operation currently underway. They want to kick up a cacophony around it to preempt any move that may be afoot by the agencies to carry out snooping.
This fear is good! The devils must be made to live with it for ever.
DISCLAIMER: The author is solely responsible for the views expressed in this article. The author carries the responsibility for citing and/or licensing of images utilized within the text.