The Battle of Bihar 2020 : Bihar Assembly Election 2020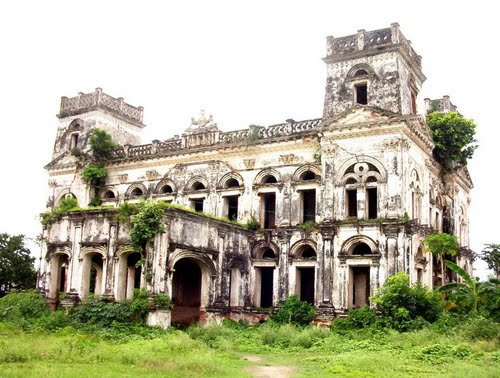 Elections in Bihar have never been any less than Festivals like Diwali or Chhath Puja, or more like an intense IPL Cricket Match between Mumbai Indians and Chennai Super Kings, some even use to relate it with a World Cup match between India and Pakistan or some Gareth Evans action-packed thriller movie. After all, it is filled with all kinds of action, dialogues, thrilling adventures, and suspense, as it is difficult to predict who will win and after winning who he will be going to support.
I've gone through various articles from the mainstream media and some Delhi Based "Journalists" cooking up usual stuff like asking Muslims who they're going to vote for or picking a Yadav and asking them if they'll vote for Tajasvi or not. I don't know what they think before and after writing such craps or is it to fool their masters who are sitting in their AC Chambers and trying to influence the election in one way or the other like the so-called "Journalists", "Left-Liberals", Self-proclaimed "Intellectuals" and some Ultra Activists paid by their political masters try to create some kind of "mahaul" against a particular party/ideology (remember Intolerance debate and Award Wapasi Drama by the same set of people). Such articles make me laugh, or say when I see them, the first thing that comes to my mind is "CRAP" like I felt while reading an editorial in a well-recognized newspaper in UPSC aspirants, which was just like a paid PR editorial, having mentioned "Young" Mr. Tejasvi multiple times and projecting him as a ray of hope for the people of Bihar. I mean do such editors think people are a fool or have that Ghazani's disease of Short Term Memory Loss. It might be true that the next generation would not be aware of the likes of Lalu Prasad Yadav, Sadhu Yadav, Taslimuddin, or "Sahab" Mohammad Shahabuddin or the highly corrupt era of Lalu-Rabri "governance". How can such crap be published in editorials? But then "Left-Liberal" Journalists cum Activists are on a journey of falling down to the lowest level of Mariana Trench as their hypocrisy is visible even to a closed eye or say even a blind man, without any association can understand their propagandas and discard them within a second. Talking about such "Journalism" and "Journalists" would be wasting our own time, as we say "It's impossible to MEND the BENDS of the dog's tail".
Now coming back to the real issue of Bihar election 2020:-
Is there some kind of Anti-incumbency?
Obviously, an average Chief Minister like Nitish Kumar was bound to face this one day, as people say his governance model has "Stagnated" after his first term. People voted for him (and BJP) with high hopes and he was quite successful in fulfilling people's aspirations in his first term and thus he got a huge mandate for his second term.
Then came 2013, and his greed for power make him quit NDA as some people opined that he believed that he might become Prime Minister in 2014 with all the angst/jealousy against Narendra Modi. He did not even hesitate in showing his "high" mentality by refunding the money provided by the Gujarat govt to provide flood assistance.
2014 CHANGED EVERYTHING. Nitish Kumar who could win only two seats in Lok Sabha came to realize his reality. He hardly had any options other than allying with "Corrupt" Lalu or going back to the NDA fold. But his reluctance to going back to NDA was fueled by Delhi based "Neutral" "Journalists" who are neither "Neutral" nor "Journalists", so Nitish Kumar allied with RJD and Congress and end up winning a huge mandate for himself but at the same time revived RJD as well 'died' Congress. But such an alliance was bound to fail and it failed. He backed to NDA but hardly had anything to bargain with.
In the Bihar election 2020, both the main alliance playing very well. Tejasvi has been able to give hard times to the likes of Nitish Kumar and to some extent BJP as well, as it forced BJP to add another day of Rally of none other than PM Narendra Modi. But, NDA is fighting this election with a determination to grab power once again. There is some strategy. See, it was never difficult for BJP to keep LJP in the NDA fold but it let them go out of it. Why? The reason is obvious, it would help in cutting anti-NDA votes as Young Mr. Chirag Paswan playing his role as kingmaker without any flaw. He might not win many seats but he might make NDA candidates winners in many seats by slashing and grabbing the Anti-NDA votes. That's is the game.
Those "Journalists" who are "Vocal about Local" issues in Bihar, I must say, such experts know nothing about Bihar, it has been always been a Local Election, segment by segment, Panchayat by Panchayat and Constituency by Constituency.
Let's look at the few case studies to understand this. I'm from Gopalganj, a district far from its state capital, not even on the direct/main train route to Delhi, backward in terms of Higher Educational institutions but has given three Chief Ministers to the state and superb music director to Hindi film Industry, Chitragupta Srivastava and these days it is being represented by none other than our very own Kaleen Bhaiya (Pankaj Tripathi) who is from Belsand in Gopalganj. But not everything in my home district is in dark, yes few sugar mills have been closed by the Left Anarchists, it has become a hub to sell illicit liquor and even emerged as a bootleg market as it on the UP border, but it has one of the few districts in the country with highest remittance (Gulf Jobs) and highest Sex Ratio in the state, well above than national average and it's around well above 1000.
It comes under the Gopalganj Lok Sabha constituency which has six Legislative ACs- Gopalganj, Barauli, Kuchaikote, Baikunthpur, Bhore, and Hathua. Let's look at a few of them and their current political scenario as all of them are voting on 3rd November 2020.
In Gopalganj, Subhash Singh of BJP won the battle in 2015 against RJD's Reyaj-ul Haq Raju but in this election, Subhash Singh is facing Congress candidates Asif Gafoor, who himself is the grandson of former Bihar CM Abdul Gafoor. But the game is being made interested by none other than Sadhu Yadav aka Anirudha Yadav, brother-in-law of Lalu Prasad Yadav who is fighting this election on BSP ticket, represented the seat in the past. Here at least 3 Muslim candidates and a few other Yadav candidates are making this election one-sided in favour of Subhash Singh of BJP if something goes as of now. Now, what happens to Tajasvi Yadav's Maha campaign here, hardly an impact, as no one is taking him seriously except some of Lutyen's lunatics.
Coming to next Assembly seat, Kuchaikote, carved out from Kateya AC in 2010, since then represented by Amarendra Pandey (Pappu Pandey) of JDU is facing Congress candidate Kali Prasad Pandey, a former Lok Sabha member who defeated Congress candidate in 1984 as an independent candidate, gave hard times to Pappu Pandey last time on an LJP ticket. But, right here is not so direct as another Brahmin candidate Ravi Pandey is representing LJP, but there is another candidate with some sort of sympathy with her, whose husband was murdered in a broad daylight a few months ago, Sunita Kushwaha, making this election quadrilateral. Again, who cares about PM Modi and Tejasvi Yadav here, none!
Now, there is another interesting fight is on here in Hathua AC, well known for its grandeur fort and temples, also has a Sainik School and very well known college built by erstwhile King of Hathwa Raj. A Koeri-Muslim belt followed by Bhumihars and Brahmins, mostly represented by a Koeri. Last time, four times MLA and current Minister Ramsevak Singh of JDU defeated Mahachandra Prasad Singh of (HAM). This time he is facing the toughest battle of his life and for that credit goes to his arrogance, and one can not rule out angst against Nitish Kumar, from RJD's Rajesh Kumar Singh, who is also from a political family like his uncle late Prabhu Dayal Singh had represented this seat (erstwhile Mirganj) thrice. The fight has been made a triangular contest by the LJP's candidates Kinner (the word used for transgenders), Ramdarshan Prasad, a sitting member of Jila Parishad (District Council). Still, chances are high that Rajesh Singh Kushwaha might triumph over Minister Ramsevak Singh, as even core BJP and some JDU supporters are siding with him this time around and well supported by LJP's candidate who might end up cutting votes from JDU's votes.
The gist, therefore, here is, in many seats, its neither Tejasvi nor Nitish Kumar's magic-making any sense. People are mostly voting on local level politics but if one talks to the citizen in private, most of them acknowledge the works done by the Modi/BJP and to some extent Nitish Kumar. Though, there is anger against Nitish Kumar, but who is dying to vote for Lalu Yadav's son allying with Congress and Naxals! Sorry, Lutyens lunatics, We, Biharis, don't have that sort of Short Term Memory Loss!
DISCLAIMER: The author is solely responsible for the views expressed in this article. The author carries the responsibility for citing and/or licensing of images utilized within the text.