Saudi-slave culture: a story of racism, tortures and humiliation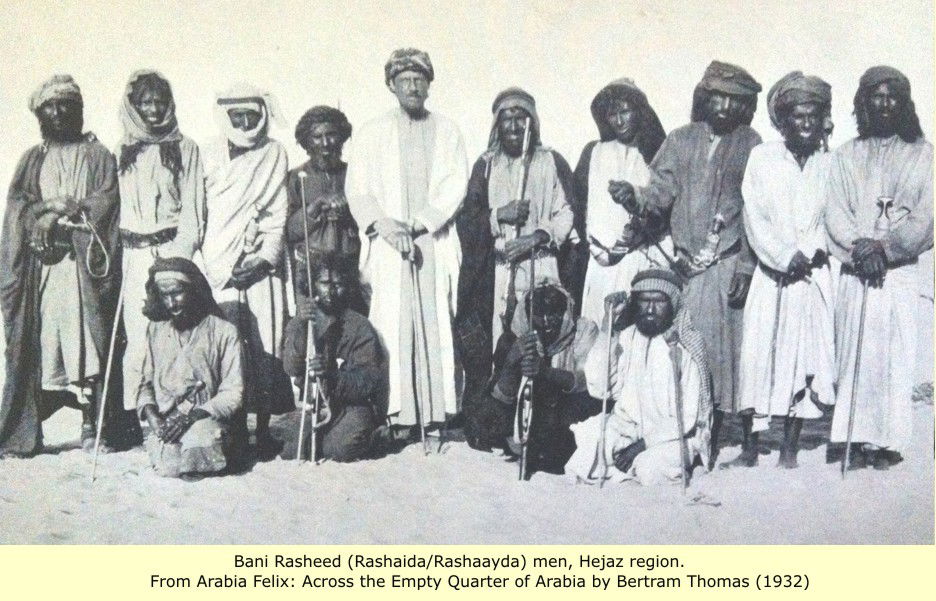 Although Riyadh legally outlawed slavery in 1962, migrant laborers, particularly women, provide horrifying accounts of what it was like to be one of the African "slaves" in Saudi Arabia.
Africans scream and beg for aid in the holiest of the holies, the center of Islam, the guardians of its secrets, tenets, and sculptures. They say it themselves: "The Saudis Treat Us Like Animals."
The author describes how Saudis bought him and how he was treated by them. He states that his master said that he was purchased in Kenya, and from now on he(slave) will do whatever he(master) will order.
"The worst was the grandmother […] She is sick, so rude and racist. She thinks I am dirty because I am black and would not let me drink from her glasses, but I washed them! It is so humiliating. I am a human being."
From 2019 to 2021, Kenyan national Brenda Carol Adhiambo served as a maid for a Saudi family in Dammam, a Persian Gulf coastal city. For Kenyans working in the Gulf, her experience with racial abuse in Saudi Arabia is by no means unique.
There are thought to be between 100,000 and 300,000 Kenyan residents employed throughout the Gulf region, though estimates vary greatly.
The statements of Feith Shimila, 30, her Saudi boss, also haunted her: "In Kenya, I bought you. And now that you are in my house, you will do what I want."
She worked as a domestic worker in a Saudi village on the Iraqi border for a year and a half, experiencing racist and humiliating remarks, physical assaults that included being burned with hot water, threats of death, and working more than 18 hours per day for 900 Saudi riyals ($240) per month.
Murunga Feith Shimila, a Kenyan national, moved to Saudi Arabia to work as a domestic worker. She endured brutal abuse, including beatings, death threats, being made to work 18-hour days, and being burned with hot water.  Shimila recalls, "I cannot even count how many times the husband beat me, but I stayed on, like a victim of domestic violence, not knowing what could be next, scared that he could simply kill me."
The issue is so severe that Kenya's Foreign Ministry advised a temporary ban on sending domestic workers to Saudi Arabia after learning that 41 Kenyans had died there in the first nine months of 2021 and that there had been over a thousand reports of workers in distress. The ministry claimed that the suffering of Kenyan workers had "dramatically worsened" over the previous few years.
Little help was given by the Kenyan embassy in Riyadh. Shimila reportedly received advice to sleep with her employer, "like other women do," in order to stop further arguments when she called for assistance.
The horrifying testimonies of domestic workers serve as vital proof of the Saudi Arabian government's pervasive and deeply exploitative attitudes toward African employees in the absence of official statistics on the matter. This mentality brings to mind the Arab slave trade, which provided the Gulf economies with African slaves up until the early 20th century.
Although slavery was officially outlawed in Saudi Arabia only in 1962, slavery-like employment practices and circumstances are still widespread in the country and throughout the region. Saudi Arabia is also known for having some of the worst labor regulations in the whole world.
Today's migratory armies are the backbone of the Gulf economies, accounting for more than 80% of Saudi Arabia's private sector employment. In Saudi Arabia alone, there will be 1.4 million domestic employees by 2021. In Jordan and Lebanon, which are located across the Gulf, the population is largely made up of immigrants.
Migrant workers support Gulf cities by operating restaurants, cleaning homes, and providing medical care to COVID-19 patients. Despite this, they continue to experience widespread racism.
Remittances made by migrant workers to their home nations support economic growth, however, migration failed for some domestic workers, including Adhiambo. The mother of seven groggily observes that employers do not fear the law and do not regard their domestic staff as deserving of basic rights while sitting in the mud house she once dreamed of restoring.
Adhiambo was reportedly informed that her employer's son had abused her: "My children can do what they want to you because the Saudi police will not take any action, the Saudi government does not recognize you, Africans, just like Kenya does not consider you to be human beings."
The kafala system, which is especially brutal in Saudi Arabia, is one of the main institutional causes of the mistreatment of migrant employees in the Gulf and the impunity for their abusive employers.
Human rights organizations have referred to the private sponsorship system known as Kafala as a gateway to contemporary slavery since it enables employers to exercise strict control over their employees. The capacity of migrant workers to change occupations, leave a job, and enter or exit the host nation is completely under the hands of private employers.
African migrant laborers report being relegated to low-status, low-paying positions, and women experiencing sexual violence, making the kefala system particularly vulnerable to racism and gender-based abuse.
Riyadh announced adjustments in March 2021. The revised kafala finally complies with Article 13(2) of the UDHR, which states that "everyone has the right to leave any country," by allowing migrant workers to request an exit permit without the employer's consent. Employees will now be permitted to switch jobs after a year, when their contract expires, or if they have not received pay for three consecutive months.
Given the nation's dismal track record of putting rhetoric into practice, right organizations hailed advances but remained pessimistic about execution. Notably, the amendments did not apply to workers who were exempt from the labor law, such as domestic workers, and they did not eliminate "absconding charges," a tactic used by the legislation to justify forced labor.
Even when migrant worker is attempting to flee from modern-day slavery, Saudi employers have the right to press charges against them. Additionally, some staff has been known to make up cases. Migrant workers who are found guilty of "absconding" risk incarceration and deportation while also going without the pay they are due.
DISCLAIMER: The author is solely responsible for the views expressed in this article. The author carries the responsibility for citing and/or licensing of images utilized within the text.