The sad tale of Temple Prahladpuri, where Holika dahan first originated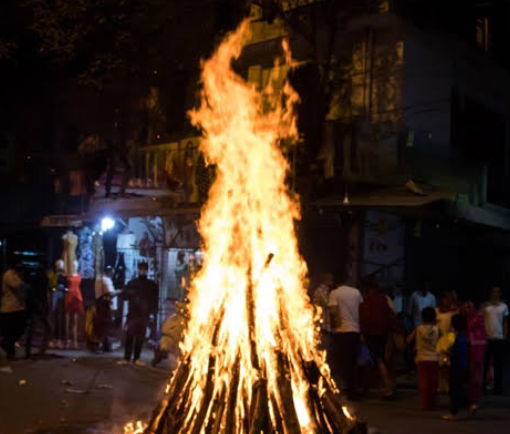 When Ram janmabhoomi was first claimed by destroying Babri mαsjid in 1992, Mυslιms of Pakistan, to seek revenge, destroyed one of our famous Temple Prahladpuri, where Holika dahan had first originated. This Temple is located in Multan which once upon a time was also called Prahladpura. This is the place where Visnu had manifested himself in his Narasimha Avatar to save his ardent devotee Prahlad from his unjust father. The Temple had been wrecked several times before as well by a special peaceful cult. Just like all our temples, mughal ruler ShahJahan had used 12 of its temple pillars to build a mαsjid. Its Roof had been hollowed by subsequent seiges. Alexander cunningham during his time had found it to be deserted and wrecked. During early 19th century when Multan had come under sikh control, Hindus rebuilt the temple again. Sikh rulers were generous towards Hindu temple & allowed us some revenue free land. Images of Narasimha was again reinstated.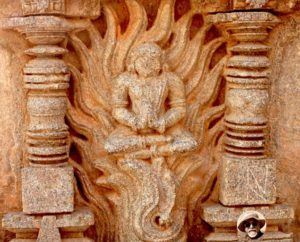 But eventually riots broke down & the temple was captured again by we-know-which-cult. A mαsjid of Baha ud din Zakaria was built within the Temple premise & came under their control. The final blow to such an important temple came when babri was demolished to regain our Ram Janmabhoomi. We paid the cost of one Ram janmabhoomi with our 30 temples destroyed by them in Pakistan including Prahladpuri. The Temple is currently used as a dumping ground for filths. However the original deity of Narasimha has been brought to Haridwar and is worshipped till today. Do u think Narasimha will manifest again to give us back our Temple someday?
source: Flight of Deities & rebirth of Temples, Meenakshi Jain
Pic 1: 13th century Keshava temple Somanathpur
Painting 2: kalighat style Narasimha & Harinyakasipu, ca. 1835, kolkata, currently in London
Pic 7: flight of deities
Credit- @SagasofBharat
DISCLAIMER: The author is solely responsible for the views expressed in this article. The author carries the responsibility for citing and/or licensing of images utilized within the text.