US Defence Secretary's Visit, India is indispensable for America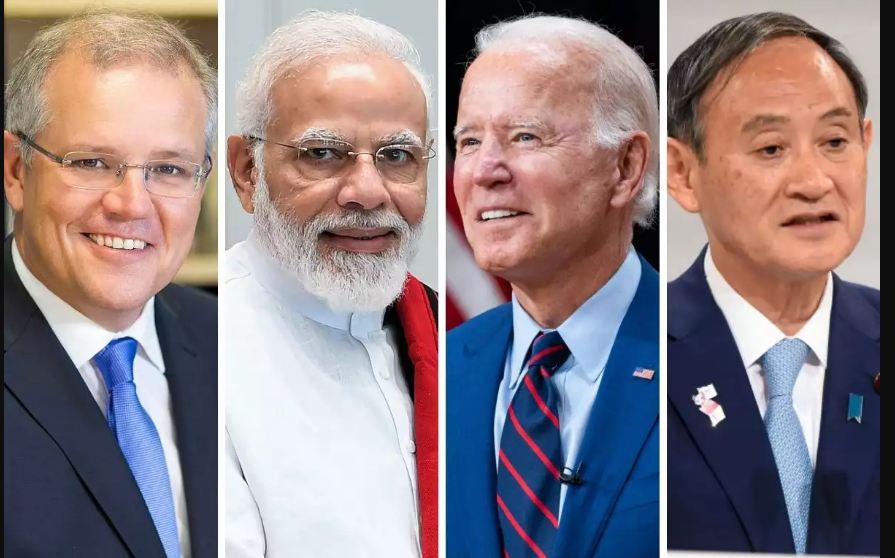 Just a couple of months ago, liberal gang and pro-Pakistan lobby in India and elsewhere was gung ho about the election of Joe Biden as the president of the US as it would according to them hurt Prime Minister Modi's tactic that went wrong as he openly supported Donald Trump in the race. Without a doubt under PM Modi, Indo-US relations have moved from strength to strength, earlier with Barack Obama and later on during Trump's administration the two countries came closer than ever on several fronts.
First ever visit of Lloyd J Austin as Defence Secretary
The first ever visits make a lot of sense and when it is the Secretary of Defence of United States of America it has deep meaning and connotations as defence experts and geopolitics observers keep a keen eye on such a movement. Needless to say since General Lloyd J Austin will visit India from 19 to 21 March 2021 and during his visit Secretary Austin is expected to meet Raksha Mantri Shri Rajnath Singh and other senior dignitaries of Government of India, it makes perfect sense to speculate that the two countries that would really be on tenterhooks would be Pakistan and China. These two countries don't like India becoming a friend with Americans for the obvious reason that they think any such alignment is against their interests, especially Chinese.
Agenda of Defence Secretary's Visit to India
Although it is not clear what would the precise agenda be when Lloyd J Austin visits India but speculation is that the two countries are expected to discuss ways to further strengthen bilateral defence cooperation. When he meets Indian counterpart, there will also be an exchange of views on regional security challenges and common interests in maintaining a free, open and inclusive Indo-Pacific region. Interestingly, this has been made public through a press release where the Government of India says that discussions regarding defence cooperation would also focus on how both countries to consolidate military-to-military cooperation and defence trade and industry cooperation.
Quad in Background
Chinese media and establishment as well as some sceptics in India had thought that once Biden is elected as the president, the Quad would not have the same implications that it had under Donald Trump. However, now it appears Biden administration is more than willing to consolidate and strengthen the Quad arrangement. Tomorrow's Quad summit will see Prime Minister Narendra Modi, US President Joe Biden, Australian Prime Minister Scott Morrison and Japan Prime Minister Yoshihide Suga come together for its first online meet. The summit has already sent jitters to Chinese establishment who think India is partner in crime where American wants to limit Chinese movement in South China and Indo-Pacific.
America Needs India more than India Needs America
Since America is a declining power and as defence experts believe the country may lose the primary leadership in global affairs in couple of decades to China, the think tanks are exploring ways to curtail Chinese expansion. For any such move to restrict China whether economically or militarily, India is the only viable option the US has as it has the size and scale. Japan, South Korea and Taiwan are not big enough to face Chinese onslaught; however, Japanese are still trying to balance that with Quad as they know what is in store once China becomes the lone superpower.
According to report from the United States Studies Centre at the University of Sydney the US military is an "atrophying force" that is "dangerously overstretched" and "ill-prepared" for a confrontation with China. This study exposes the inherent weaknesses in the security arrangements that the US has with the countries like Taiwan, South Korea, Japan, etc. Although under Trump administration there was a hike in American defence budget and by far the largest defence budget, China is catching up fast. With a faster economic growth, huge population China will in next two decades take over the leading role in global defence budget where it would dictate terms. 
What does the Thucydides Trap tells?
Those who have studied international relations know the term Thucydides Trap and what its implications are when it is used while studying the American-Chinese relations. According to Harvard Belfer Center for Science and International Affairs that studied the historical record to know the phenomenon, in 12 of 16 cases over the past 500 years, the result was war between a rising power and the existing power. Nonetheless, when the parties avoided war, it required huge, painful adjustments in attitudes and actions on the part not just of the challenger but also the challenged but the question is, will America reconcile with the fact that it is no more the superpower?
DISCLAIMER: The author is solely responsible for the views expressed in this article. The author carries the responsibility for citing and/or licensing of images utilized within the text.