We Need To Talk About Bangladesh's Hinduphobia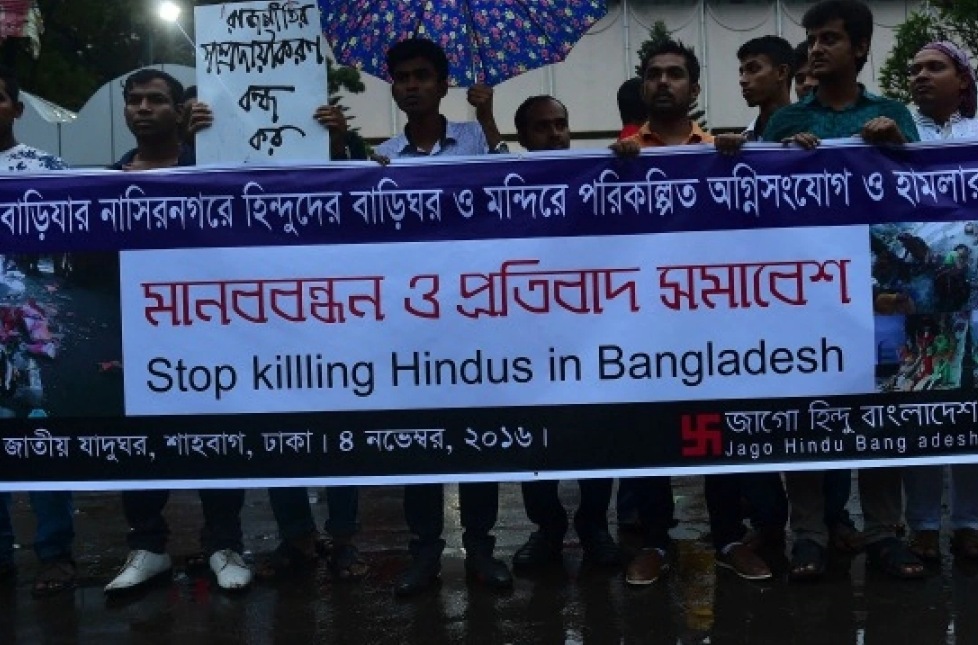 Nowadays, the Hinduphobia of Pakistan is very well-known, and it should be, because Pakistan is a very fundamentalist country that persecutes Hindus and other minorities.
But there is a country that is just as bad if not even more sinister and much more deadly when it comes to Hindu Persecution, and that is Bangladesh, which has a history of attacking Bengali Hindus or burning their homes to ashes.
The Hinduphobia in Bangladesh actually started during the Muslim Rule over Bengal during Medieval Era and it continued during the Partition of Bengal in 1905 which was done by British, who are experts in Partition, but then the Hinduphobia continued with a Rapid Force after 1947, when the region came under the control of Pakistan and became East Pakistan.
The first major event of Hinduphobia after that was the East Pakistan Riots of 1964, which was a full-fledged pogrom of Hindus by Muslims, and many such anti-Hindu Pogroms followed… And all of this culminated in the Bangladesh Genocide of 1971, which took up 3 Million Hindu Lives and exodused 10 Million more Hindus out of Bangladesh. It is very interesting to see that many Bangladeshi Muslims even today support Pakistan and the Pakistani Army, which was responsible for this Hindu Genocide.
Perhaps, it is their Hinduphobia which makes them support the Pakistan Army.
And even after Bangladesh was no longer East Pakistan, even after it was free from Pakistan's control, even after that… The Persecution of Hindus still continued.
This was only one such incident of Hindu Persecution in Post-Independent Bangladesh.
Other such events are the 1989 Bangladeshi Hindu Pogrom, the 1990 anti-Hindu Massacre, the 1992 anti-Hindu Violence in Bangladesh, the 2001 Anti-Hindu Post-Election Massacre, the 2012 Chiribandar Anti-Hindu Massacre, the 2012 Hathazari Anti-Hindu Massacre, the 2013 anti-Hindu Bangladesh Massacre, the 2014 anti-Hindu violence, and the events of anti-Hindu sentiment in Bangladesh are practically endless!
So, we should not only hold Pakistan accountable for it's Hinduphobia but also Bangladesh, since they are two sides of the same coin when it comes to Hindu Persecution. The best way to hold Bangladesh accountable is to first of all spread awareness about the Hindu Persecution which is still ongoing in Bangladesh.
Hindu Temples are being destroyed, Hindu Homes are being burnt and Hindu Lives are being lost in this small Islamic Country, but all of this can stop if we spread awareness about this issue and make this issue reach organizations which advocate for Religious Freedom.
The Hindus in Bangladesh need to get Justice and Islamic Bangladesh needs to acknowledge it's long history of Hinduphobia.
DISCLAIMER: The author is solely responsible for the views expressed in this article. The author carries the responsibility for citing and/or licensing of images utilized within the text.