What is ONDC and Why is it so Important?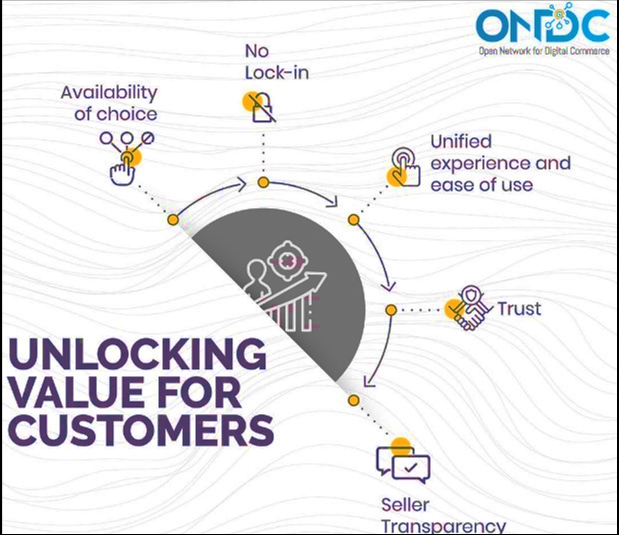 On April 29 2022, the Government of India announced the first pilot launch of the Open Network for Digital Commerce (ONDC), an initiative aimed at democratization of  digital commerce across the country. Much like previous Government-led initiatives like Unified Payments Interface (UPI), ONDC aims at creating a non-platform centric approach by means of which medium and small-scale enterprises (MSME) can market and sell their products online without being at the mercy of monopolistic platforms like Amazon and Flipkart. The project is a major technological revolution in the digital commerce space, at par with what the Unified Payments Interface (UPI) has achieved in the digital payments sector.  
ONDC was constituted on December 31 2021, as a not-for-profit private sector organization with the express objective of creating a mode of digital commerce that would offer greater visibility to such enterprises as kirana stores and other mom-and-pop enterprises that are often overlooked in the wider e-commerce world in favor of larger, more organized suppliers on massive platforms. The manner in which this goal will be achieved is that ONDC will create an open-source network upon which all participants – consumers and suppliers can register themselves and communicate with each other for the fulfillment of their requirements. In a traditional e-commerce platform, all the steps involved in the consumer-supplier interaction are tightly coupled together on the same platform – from platform discovery to the product discovery to creating an order to delivering order information to the supplier. ONDC aims to decouple all these steps onto individual buyer and seller applications which would be connected by means of a network that would communicate their requirements and information based on a set of rules or a protocol. This protocol is being developed by the BeckN foundation, led by Mr. Sujith Nair. 
This unbundling of various steps of the order lifecycle into individual buyer and seller applications will lead to a massive expansion of the entire ecommerce ecosystem by greater inclusion of smaller enterprises who are now discoverable to buyers through greater visibility on ONDC vis-a-vis larger ecommerce platforms. ONDC would achieve this decoupling by ensuring interoperability of various buyer and seller platforms by means of a common protocol, much like different email providers can communicate with each other using the common SMTP protocol. Basically, the protocol is a set of specifications consistent with the overall demand of the ecommerce sector, by defining a series of steps that emulate the shopping experience. These would be interoperable across sectors, with Standard APIs for performing commercial transactions, Digital Contracts for identifying the transaction and its contents by means Dual Digital Signatures,  Platform Discovery by means of a Registry Infrastructure and Information Packet Switching using Gateway Infrastructure.
The expansion of ONDC can also be included to cover telehealth, education and multiple other sectors where platform-based monopolization is reducing competition and coverage of smaller vendors. As of now, the first pilot exercise of ONDC will be available in the five cities of Delhi, Bengaluru, Coimbatore, Bhopal and Shillong and it is expected to scale up to 100 cities in 6 months. The network is also expected to be protocol-interoperable and the project is completely open-source and available on GitHub on the link – https://github.com/Open-network-for-digital-commerce . For latest updates, you can follow its twitter handle – https://twitter.com/ONDC_Official . This is a really exciting advance in the field of digital commerce and India is at the forefront of this cutting-edge innovation. 
DISCLAIMER: The author is solely responsible for the views expressed in this article. The author carries the responsibility for citing and/or licensing of images utilized within the text.