Why was it important to ban tiktok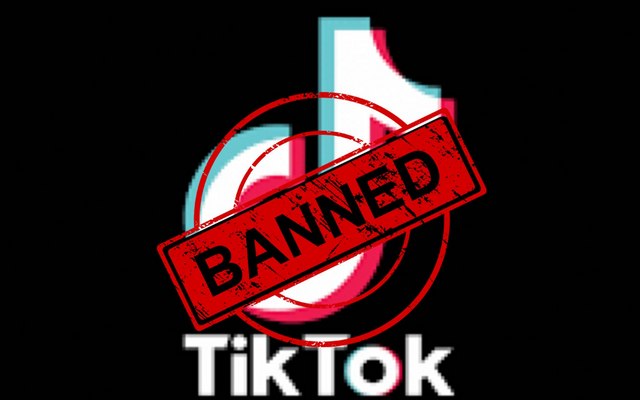 Why was it necessary to ban these applications? GOI banned 59 Chinese mobile apps on Monday, including the most used "TikTok", citing National security concerns. As per research, up to one third of TikTok's global users are based in India.TEENS with a deadly addiction to social media are killing themselves after being dragged into the dark side of Tiktok There have been 41 deaths linked to the Tiktok app. Reasons: Gruesome stunts, Suicide videos and peer pressure for fame and name
Chillingly, some of the tragic users have posted videos of them taking their own lives for the world to see. Even more disturbing, some killed themselves after they were banned from using TikTok – highlighting a shocking addiction to social media. And it shows a darker side to the app, which sells itself as a teenage-friendly place for hilarious viral memes and dancing. In one disturbing recent incident, it was claimed TikTok waited nearly three hours to tell police it was aware of a suicide that had been live-streamed.
Lets recap the number of mishaps which has happened because of this app. There are many people who have lost their lives because of the peer pressure to get famous or gain followers on Tiktok . Look at the few accidents below
A 17 year old boy died in Pirganj Malda, in a STUNT on Tiktok video where he and couple of his friends were shooting went horribly wrong. He was tied to an electricity pole,his face covered with a plastic bag, while other were filming him trying to escape, but the boy suffocated to death.
An 18 year old boy in UP Bareilly an Army man's son accidentally shot himself while shooting a TikTok video. The incident took place when the boy, asked his mother to give him her licensed pistol. Trying to pose with a gun the pistol went off and the bullet hit him and died on the spot.
A 24 year old commits suicide after being bullied for dressing up as a woman on Tiktok Bullied and ridiculed by his friends on Tiktok for "dressing up in women attires" he jumped before a train and committed suicide in Chennai
Another disturbing recent incident, it was claimed TikTok waited nearly three hours to tell police it was aware of a suicide that had been live-streamed of A 19-year-old Brazilian took his own life. TikTok reportedly waited nearly 3 hours to call police in Brazil after a teen's death was live streamed on the platform, but the company notified its own PR team almost immediately. Instead of immediately notifying police, TikTok employees in Brazil reportedly prioritised a series of steps to make sure news of the apparent suicide didn't spread or get picked up by any news outlets, including first contacting the company's own public relations.His suicide video remained on TikTok for an hour-and-a-half and received nearly 500 comments and 15 complaints before it was finally taken down. It was only four hours after the teen's death and nearly three hours after TikTok found out that police were finally alerted
Even more disturbing, some killed themselves after they were banned from using TikTok highlighting a shocking addiction to social media. An example when a mother of two from India, filmed herself ingesting poison after reportedly being banned from Tiktok
But suicide isn't the only thing killing youngsters on TikTok – with a string of teens dying in a gruesome bloodbath after trying to copy stunts. In one horror incident, a teenager and his friend were killed by a train while making a clip on train tracks in India.
The KIKI challenge: An 18 year old suffered a skull fracture and bleeding on the brain after she fell and hit her head while attempting the Kiki challenge, where you jump out of a car and dance on the KIKI song.
The PASS OUT CHALLENGE on TIktok- Teenagers are taking on TikTok to participate in the "pass out" challenge, where they shake their head back and forth in an attempt to lose consciousness. The reality of this dangerous "challenge" is that it can result in death.
Skull breaker Craze: The "Skull Breaker Challenge" is the latest viral craze to hit the platform and it is having potentially deadly consequences. A 12 year old boy took part in the challenge, resulting in an emergency visit to hospital with two broken bones.A couple of kids had called him over and told him to jump as high as he could. When he did, they kicked his legs up from underneath him
Even a Tiktok influencer have million of followers nearly drowns after getting trapped under ice filming TikTok video. He posted a clip Monday of himself swimming beneath a sheet of ice and not being able to find a way out and said "Never been this close to dying"
In fact, there have been so many incidents India has now removed TikTok from app stores despite having more than 120 million users in the country. This is the best step to stop this nuisance on social media.
Forget India China Face off, even it did not happen, will you be allowing your children to be active on such a dangerous social media platform? Where people post fake videos, do dangerous stunts just for the sake of few followers and likes?
Here are the top 5 reasons for banning Tiktok 1) Dangerous Stunts 2)Political censorship 3) Blocked content 4) Security concerns 5) Stranger danger
DISCLAIMER: The author is solely responsible for the views expressed in this article. The author carries the responsibility for citing and/or licensing of images utilized within the text.